Class Project 10 - Mobile Website
Daniel Walter Scott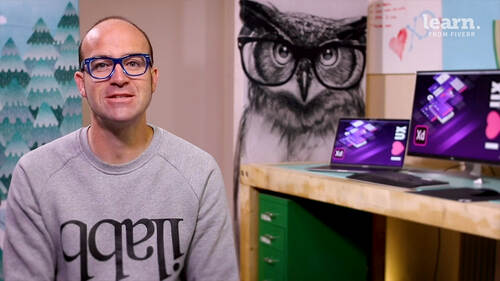 Class Project 10 - Mobile Website
Daniel Walter Scott
Lesson Info
62. Class Project 10 - Mobile Website
Lesson Info
Class Project 10 - Mobile Website
Hi everyone. It is class project time. We're going to be working on our menu with furniture and the clients come back and said, news flash, we want an app as well. You're like, okay, so you've adjusted your brief, have adjusted your costs and you need to mock up and test an app. So like we did in the last video with instructor HQ. I want you to build out an app version of your site. These are the requirements. Basically. You're going to convert your three pages. Okay, so home page, your category page and your product page into mobile friendly version of it. You'll need things like the status bar along the top, like this. Okay, these sorts of things and because it's an app you'll need some sort of sign up and log in option. Okay. That's called Logan. Come on Logan. Cool. So you won't need to do onboarding unless you want to and don't worry about prototyping it at the moment. Okay, so linking it all up. We're going to look at some like real specific ap style prototyping and upcoming vide...
os, which we can double back and add it then once you've got a few more skills, once you've done it screenshot your version, I'd love to see what it looks like. And even maybe like the show comparisons show the desktop if you know how to kind of like a screenshot both and try and jam them together in something like Photoshop so you can see both the kind of desktop version versus the app version. Just to see the comparisons be interesting, share it with me in the regular places, and I'll see you in the next video.
Ratings and Reviews
Thank you, Dan Scott, for providing such a beautiful Adobe XD course. I completed the course today and noticed a couple of things that are missing. I want to share them here so that you can upgrade the course, which would be helpful for us. Hover state and toggle state. Dragging pages from 1-2 to 2-3 and then back from 3-2 to 2-1 with dragging is not working. Another thing is that we learned scrolling the website from top to bottom, but scrolling or pushing things from right to left has been completely omitted. These are the things I have noticed, and I would like you to upgrade them so that we can improve our Adobe XD skills.
Student Work