Free Images
Daniel Walter Scott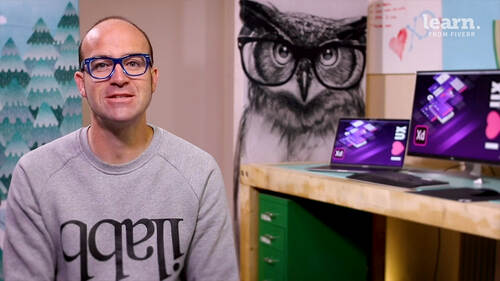 Free Images
Daniel Walter Scott
Lesson Info
56. Free Images
Lesson Info
Free Images
Hi there. This video is all about free images and where to get them for your XD project. So we looked at stock library stuff in the last video, something like Adobe stock you might be using something like shutter stock or Istock Getty images. There's lots of paid places. So where do we get images that we can use commercially? That's the big point is you want to use them in commercial work and not have to pay for them. And there's, man, it's getting pretty good. Like there's three main sites in my opinion. Okay. There's pixels there is there? Okay. There's free images dot com And then there's this one called Sunsplash. Sunsplash seems to be kind of like, man, it's on the rise. It's got loads of really great stuff. And all they do is ask you to reference, they don't say you have to, but I said you would be generous if you kind of gave a shout out to whoever the photographer is. A little link to them or mention you don't have to but read more about their license here to make sure they hav...
en't changed anything in the interim, but it's just beautiful. Like I'm gonna, I'm typing in designer. You just see it's no like stock images, man, you can spot a stock image like that one. Stock image from days away. You might like that sort of stuff, but you can see this just a little bit more raw, bit more real. A little less stock library. Okay. And often the really high quality, I love Unspool ash. So what I want you to do is in the next video, we're going to use this one because that's what I downloaded raw pixel. They've just got loads of good stuff in here. Nice work. Raw pixel. We're going to use this one. But if you want to be creative and find your own one where you just want something, it's going to be the back, like it's gonna be a backdrop so it can't be too specific. We're gonna put some text, we're gonna darken it and put some text over in the next video. So something kind of like that, but we're going to dull it down so it doesn't matter where you get it from, pixels, free images dot com or splash dot com. Great, commercially usable. Let's get into the next video where we do some fun stuff with it.
Ratings and Reviews
Thank you, Dan Scott, for providing such a beautiful Adobe XD course. I completed the course today and noticed a couple of things that are missing. I want to share them here so that you can upgrade the course, which would be helpful for us. Hover state and toggle state. Dragging pages from 1-2 to 2-3 and then back from 3-2 to 2-1 with dragging is not working. Another thing is that we learned scrolling the website from top to bottom, but scrolling or pushing things from right to left has been completely omitted. These are the things I have noticed, and I would like you to upgrade them so that we can improve our Adobe XD skills.
Student Work