Class Project - Mood Board
Daniel Walter Scott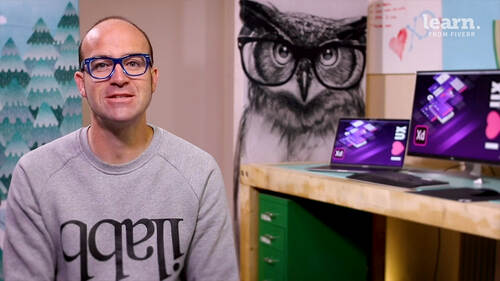 Class Project - Mood Board
Daniel Walter Scott
Lesson Info
33. Class Project - Mood Board
Lesson Info
Class Project - Mood Board
Hi everyone. It is class project time. This one is about generating your own mood board for men with furniture. So go out. Look at any inspiration sites you like. It could be competitors to the furniture industry or it could be the things like Behan's or dribble or Nice and build a mood board and I want you to kind of stack it into XD. Like this just kind of just above it. You're going to create a new page. Okay. Brand new homepage for your hi fidelity version of my new furniture, dump all the images in. And then once you've done it, I'd love for you to share a screenshot. So do a screenshot of your mood board like this. It's kind of like whatever you've got. And then I want you to share it via the regular ways. Okay, In the assignments panel, in the comments or on social media, I'd love to see everybody's theme. It would be interesting to see how that develops into your kind of final product as well. Alright, so that is your class project. Go off and do that. Once you're finished, I w...
ill see you in the next video
Ratings and Reviews
Thank you, Dan Scott, for providing such a beautiful Adobe XD course. I completed the course today and noticed a couple of things that are missing. I want to share them here so that you can upgrade the course, which would be helpful for us. Hover state and toggle state. Dragging pages from 1-2 to 2-3 and then back from 3-2 to 2-1 with dragging is not working. Another thing is that we learned scrolling the website from top to bottom, but scrolling or pushing things from right to left has been completely omitted. These are the things I have noticed, and I would like you to upgrade them so that we can improve our Adobe XD skills.
Student Work