What is a Project Brief?
Chris Hau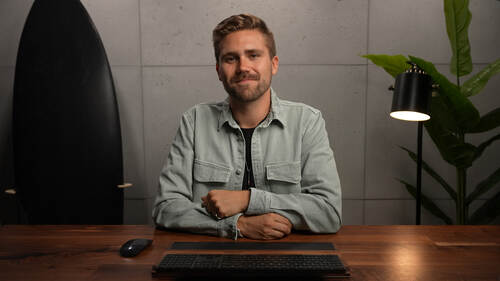 What is a Project Brief?
Chris Hau
Lesson Info
4. What is a Project Brief?
Lesson Info
What is a Project Brief?
Now, by the end of this lesson, you will have an understanding of what is a project brief and how to use it to develop a strong idea. Now, every video starts with an idea, but ideas generally need some fine tuning before they can be brought to life. Now, by the end of this chapter, you will understand what a project brief is and how to use one effectively to develop a strong idea and action plan to create a compelling video. Now, once you've decided on the purpose and audience for your channel, you can begin working with a brief for your videos. Now, a project brief is a critical tool in the video creation process and is used across all levels of the film, television and digital content industries. And while a brief can be presented in a variety of different formats, my favorite is a simple questionnaire. Now, because every project is unique, a short list of questions can work wonders for gaining an understanding of what you or your client is trying to accomplish by starting a channel ...
or creating a video in the first place, and it will provide you with the information you need to come up with a plan to fulfill their goals.
Class Materials
Video Questionnaire/ Video Brief.pdf
Ratings and Reviews
Ok, I really enjoyed this course but you should know it is a decent overview of what to do and in what order to do them. This is not going to show you HOW to do anything but it will show you WHAT you need to think about and how to approach a production in a professional manner. Chris knows his stuff really well and everything is covered but it is just an overview. Well worth your time, especially if you are new to video but just do not think that he is going to show you how to do everything.
Student Work