Building Your Kit
Chris Hau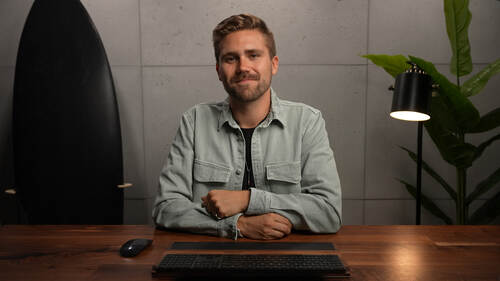 Building Your Kit
Chris Hau
Lesson Info
20. Building Your Kit
Lesson Info
Building Your Kit
We already know you will need a camera. What else? At the very core, you'll need a tripod, a microphone, and a light. With these four tools, you have everything you need to create your video. Of course, you can always invest in more equipment to elevate your production value, but you can worry about that later on. When forming your kit, you should reflect on the type of content you want to create. A kit designed for a documentary filmmaker would be very different from a travel vloggers kit. It's important to consider not only the types of shots that you want and need for your story, but also the environment and shooting conditions that you'll be in. Now, for example, if you're packing your gear to make a video about your portaging camping trip through the forest, chances are you're going to want to keep your kit as light and compact as possible. Whereas if you're building out a kit for a commercial production where you have a studio space, you won't be as concerned about the weight and...
size of your kit.
Class Materials
Video Questionnaire/ Video Brief.pdf
Ratings and Reviews
Ok, I really enjoyed this course but you should know it is a decent overview of what to do and in what order to do them. This is not going to show you HOW to do anything but it will show you WHAT you need to think about and how to approach a production in a professional manner. Chris knows his stuff really well and everything is covered but it is just an overview. Well worth your time, especially if you are new to video but just do not think that he is going to show you how to do everything.
Student Work