Unpacking Real World Examples
Chris Hau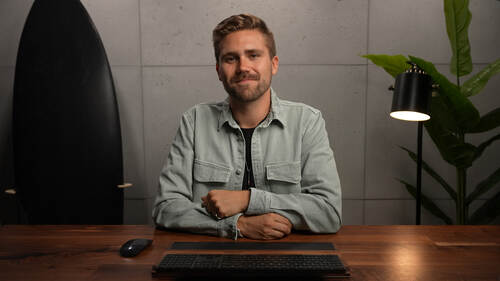 Unpacking Real World Examples
Chris Hau
Lesson Info
7. Unpacking Real World Examples
Lesson Info
Unpacking Real World Examples
All right, so let's take a look at some examples from my own work. Now to help you, I've included the shot list and script I put together for Peter McKinnon's VND PolarPro commercial. Let's open this up and take a look. So as you can see our outline is broken down into two categories: video GFX and audio music voiceover and sound effects. Now our voiceover section includes all the dialogue that you'll hear in the video. Now in our B-roll section we have a description of the different scenes and shots we want to capture to support the script. Often we have the key shots we know we need and then we leave some room for creativity and collaboration on the spot to get additional B-roll for the edit. Here's an example of what the shot list would look like for the first 15 to 30 seconds of this Peter McKinnon commercial. (upbeat music) It starts with passion, a passion for creation, for art, for building something out of nothing. It's that passion that fuels a drive for perfection. We all k...
now how elusive perfection can be, but that'll never stop us from making. It's always been and continues to be my dream to help creators make something amazing. We did that by making the most popular VND in the spring of 2019. But success should never make you complacent. We should never let it slow you down. We are always on that journey to perfection. We continue to innovate and after months of development we're excited to introduce you to the new lineup of PM VND filters. (upbeat music) As you can see, the outline and shot list are quite straightforward and practicing these will make going into your shoot far less intimidating.
Class Materials
Video Questionnaire/ Video Brief.pdf
Ratings and Reviews
Ok, I really enjoyed this course but you should know it is a decent overview of what to do and in what order to do them. This is not going to show you HOW to do anything but it will show you WHAT you need to think about and how to approach a production in a professional manner. Chris knows his stuff really well and everything is covered but it is just an overview. Well worth your time, especially if you are new to video but just do not think that he is going to show you how to do everything.
Student Work