Introduction to Video Marketing
Chris Hau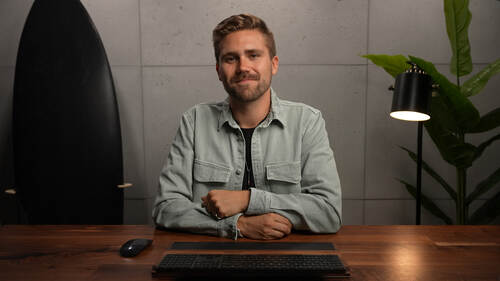 Introduction to Video Marketing
Chris Hau
Lesson Info
49. Introduction to Video Marketing
Lesson Info
Introduction to Video Marketing
You finally know at a high level how to create a video from start to finish. Now, what do you do? How do you get people to see your masterpiece? We live in one of the best times in history where we can instantaneously share our videos to the people of the internet and people can start watching the moment you've uploaded it. The best part is that people are watching on TVs, smartphones, tablets, and much, much more. This is a huge advantage. And the disadvantage is that everyone else is doing it, too. So the competition for eyeballs and viewership is at an all time high. I've been creating videos on the internet and digital space for over a decade. I went from videos getting five views all the way to videos getting millions of views. So I know my way around online distribution. By the end of this bonus chapter, you will have learned some of my top tips for what to do with your video once it's created and how to get eyeballs on it.
Class Materials
Video Questionnaire/ Video Brief.pdf
Ratings and Reviews
Ok, I really enjoyed this course but you should know it is a decent overview of what to do and in what order to do them. This is not going to show you HOW to do anything but it will show you WHAT you need to think about and how to approach a production in a professional manner. Chris knows his stuff really well and everything is covered but it is just an overview. Well worth your time, especially if you are new to video but just do not think that he is going to show you how to do everything.
Student Work