Video SEO Explained
Chris Hau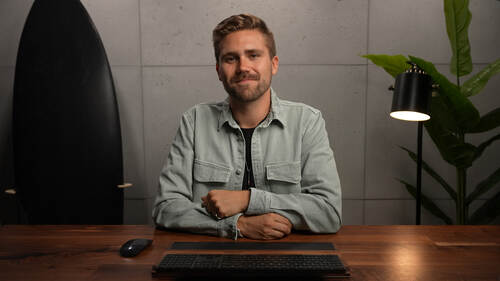 Video SEO Explained
Chris Hau
Lesson Info
52. Video SEO Explained
Lesson Info
Video SEO Explained
Now what is video SEO? Now, as I mentioned before, SEO stands for search engine optimization. This means that when you want to upload your video to YouTube, every word that is in the title or description will be inputted into Google's search engine and then it will rank your video. Now, since Google is the most commonly used search engine in the world, and YouTube is owned by Google, Google will optimize videos posted on their own platform. That's why YouTube is such a powerful platform as an organic marketing tool. If you can include important keywords in your title and thumbnail, your video is more likely to be discovered, especially in smaller niches. For example, my videos have ranked really well in the car photography space. Now it did that for two reasons. One, there was very little content on YouTube back in 2017 about car photography so Google instantly brought that video to the top. Additionally, I added all the important keywords to make sure people could find that video easi...
ly on the platform. Those keywords include car photography, automotive photography, how to shoot cars, et cetera, things like that. So always try to make sure your title is concise but includes the keywords necessary for people to find your videos. On top of that, make sure your description includes one to two lines explaining what the video is about using as many important keywords necessary. That section is an area called Tags, this is essentially keywords. Fill this out to its 500 character max with as many options as possible so Google will rank your video higher. Not only does it help you rank higher when people are searching, but it'll also group your video together with other popular videos. So if you make a video about car photography, it may recommend your video alongside the video that another creator made about car photography. These are crucial to getting your videos seen. Now there are a few apps that I recommend that are helpful when trying to find keywords for your content. This includes TubeBuddy and vidIQ. They have a plethora of tools to help you tag keyword and build the best launch for your video.
Class Materials
Video Questionnaire/ Video Brief.pdf
Ratings and Reviews
Ok, I really enjoyed this course but you should know it is a decent overview of what to do and in what order to do them. This is not going to show you HOW to do anything but it will show you WHAT you need to think about and how to approach a production in a professional manner. Chris knows his stuff really well and everything is covered but it is just an overview. Well worth your time, especially if you are new to video but just do not think that he is going to show you how to do everything.
Student Work