Seven Step Editing Process
Chris Hau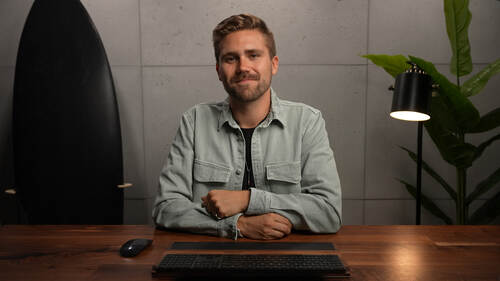 Seven Step Editing Process
Chris Hau
Lesson Info
44. Seven Step Editing Process
Lesson Info
Seven Step Editing Process
First and foremost, always know the final goal of the video before you go into editing. If the goal of the video is to create an educational YouTube video tutorial, make sure all the elements tie back to what the theme and goal is. Now we're about to run through different elements of what makes a good video and the process to editing. A really useful lesson that I learned in university was to focus on one part of the edit at a time. For example, when you're in the process of selects you're wearing your selects hat and all you're focusing on is selects. It's easy to get tunnel vision and get very hyperfocused on perfecting one small section of your edit at a time but this can result in the final video feeling disconnected. So here's how I approach my editing process. Number one, selects. Start your project by doing selects. This is the act of removing unwanted footage and finding the clips you want to keep. You're selecting the parts that you can and will use in your final video. It is ...
common to shoot far more footage than you actually need. So choose only the best materials for the final edit. Often you'll shoot several takes or versions of a shot and then choose the best one while you're editing. Number two, create a story cut. Focus on the story that you're trying to tell and how the beginning flows into the middle and how the video concludes. Here you want to focus on the pacing and tightening up any of your selects that may be on necessary to your viewers. Now remember that every shot should serve a purpose in telling your story. Up next we got adding music and sound effects. Now make sure you pick music to support the goal of the video. Music plays a role in how the audience connects with the video and how you will cut the video. You dictate how the viewer should feel with the music that you choose. The next is to add effects and graphics. Choose the best footage. This is often the wow factor of editing. You can improve most videos and have a lot of fun by adding extra visual elements. There are plenty of opportunities to add extra visual elements throughout your video in order to keep your viewers engaged. Be selective about where you place text, graphics or sound effects. Color always make two passes when working on color. The first pass of color is color correction. This is when you comb through your timeline and make sure all your clips match in terms of white balance and exposure. Hint, you can use Lumetri Scopes too in Premiere Pro, they help you visualize the changes that you're making to your image. Feel free to Google how to use Scopes as it's a fairly advanced technique. In the meantime just try to balance out all the shots so they look natural to your eye. The second pass is when you start to do color grading. This is when you determine the look or vibe of your video. Think of this step as adding a filter. Pro tip, do color grading on its own adjustment layer, a layer you often find in Premiere Pro, so it can be applied to your entire video all at once. Audio. Make two passes when it comes to audio. The first pass is adjusting the gain. This is where you'll adjust each individual clip to match. Here's a little pro tip by the way, use audio meters to visualize how loud your clips are. You always want to aim for your audio to stay under negative six decibels. On the second pass of audio, add compression, EQ and any other audio effects that you need to enhance your story. Finishing touches, watch back with a critical eye to see what minor improvements can be made. Pro tip, take a break from the edit and come back to it with a fresh set of eyes. Video can be tailored to support a particular viewpoint, important message, or serve an agenda, so make sure you spend your time editing properly.
Class Materials
Video Questionnaire/ Video Brief.pdf
Ratings and Reviews
Ok, I really enjoyed this course but you should know it is a decent overview of what to do and in what order to do them. This is not going to show you HOW to do anything but it will show you WHAT you need to think about and how to approach a production in a professional manner. Chris knows his stuff really well and everything is covered but it is just an overview. Well worth your time, especially if you are new to video but just do not think that he is going to show you how to do everything.
Student Work