Introduction to Gear
Chris Hau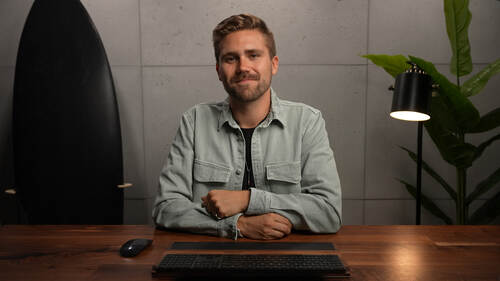 Introduction to Gear
Chris Hau
Lesson Info
19. Introduction to Gear
Lesson Info
Introduction to Gear
There are a lot of different types of cameras on the market ranging from $ all the way up to hundreds of thousands of dollars. Now naturally, more expensive cameras will come with more features. Now just because a feature exists doesn't mean that you need it. It's important to understand what you need as a creator and what you don't in order to make an informed decision about what camera to buy. We could talk about cameras and specs all day and we'll get into more detail later in this chapter. But what really matters is our ability to capture captivating shots and tell compelling stories. Now, there's a famous saying "The best camera is the one that you have with you." For myself, growing up, I first learned to take videos on my mom's point and shoot camera, but nowadays, most people have smartphones with cameras that perform at a level far better than the point and shoot that I learned on. So if you don't have a fancy camera, don't worry because it honestly doesn't matter until you ge...
t to a point where you feel like your skill and creativity would benefit from an upgrade. When I started my video business, I used the same Canon Rebel T3i for over seven years and it did everything that I needed it to. In this course, I'll be demonstrating with my Sony a7S III or a1, but everything will still apply exactly the same for mirrorless cameras, DSLR cameras, and even smartphones. If you're looking for recommendations on a beginner camera, I would suggest the Sony a7C. It's a compact sized full frame mirrorless camera that's a solid jumping off point for beginner filmmakers.
Class Materials
Video Questionnaire/ Video Brief.pdf
Ratings and Reviews
Ok, I really enjoyed this course but you should know it is a decent overview of what to do and in what order to do them. This is not going to show you HOW to do anything but it will show you WHAT you need to think about and how to approach a production in a professional manner. Chris knows his stuff really well and everything is covered but it is just an overview. Well worth your time, especially if you are new to video but just do not think that he is going to show you how to do everything.
Student Work