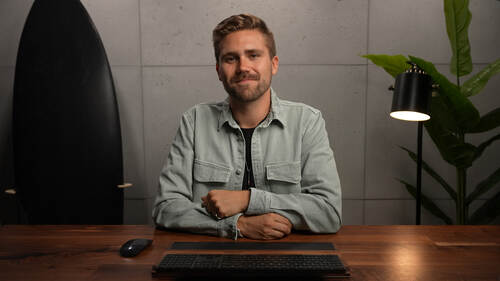 Lesson Info
27. The Camera
Lesson Info
The Camera
When we're talking about exposure and exposing your shot, what that means is, we need to balance out the settings within the camera with the actual brightness, or lack thereof brightness within the scene itself. So when your shot is underexposed, it will look too dark. And when your shot is overexposed, it will look too bright. And when the overall brightness looks natural and balanced, you have correctly exposed your shot. Now keep in mind that every camera brand and model has slightly different buttons and menus and dials and controls, so it's going to be up to you to practice with your camera. Do some research so you know how to access the different settings that we'll be discussing.
Class Materials
Video Questionnaire/ Video Brief.pdf
Ratings and Reviews
Ok, I really enjoyed this course but you should know it is a decent overview of what to do and in what order to do them. This is not going to show you HOW to do anything but it will show you WHAT you need to think about and how to approach a production in a professional manner. Chris knows his stuff really well and everything is covered but it is just an overview. Well worth your time, especially if you are new to video but just do not think that he is going to show you how to do everything.
Student Work