How to Apply Keywords Across Your Site
Alastair Dunstan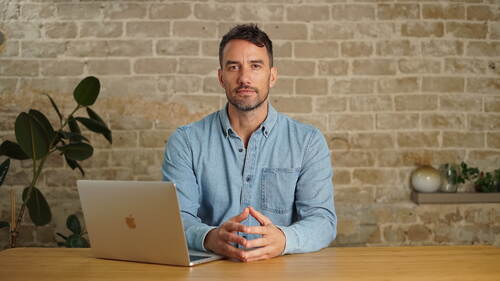 How to Apply Keywords Across Your Site
Alastair Dunstan
Lesson Info
12. How to Apply Keywords Across Your Site
Lesson Info
How to Apply Keywords Across Your Site
now that we have chosen our keywords, it's time to decide how to target them on our website. Often people try to target all their keywords to the homepage, that's not how it works, you need to organize your keywords together into related groups, then allocate these keywords two pages on your website, optimizing your services or product pages accordingly for each group of keywords, let's use the example of a building contractor in SAn Francisco. This is a good example of a business that I often see targeting all of their keywords on the homepage while forgetting to optimize the inner pages of their site. In this case their homepage might target broad local building keywords such as builder SAN Francisco building company SAN Francisco or builders bay area. But the services pages will target more specific keywords like so, so we'll have services forward slash house remodeling forward slash kitchen renovation, patio construction and each of those pages will target their own specific group ...
of keywords. Each page is optimized for a specific set of keywords. Ultimately, our aim is to rank as many of our website pages on the first page of google as possible. By using this approach, we're spreading out our target keywords across the site. This gives us more chance of exposure and success rather than I guess putting all of our eggs in one basket, so to speak and targeting all of our key words to the homepage, which is the tendency for new business owners, you want to spread them out across the site as effectively as possible. If you have extra keywords that you're interested in But you haven't targeted those keywords to a service or product page on your site. You can go out and create blog posts to target these keywords. So looking at the example, we've talked about here, this building company may not want to create a service page on their website for something like Pergola construction and that's fine. So they might decide to write a blog post about that Pergola construction services in the Bay Area and they might get some organic traffic to the site that way by creating a simple blog post without the need to go out and design and build a service page on their website. In the next section, we will cover exactly how to go about on site optimization of your website for local S. C. O.
Class Materials
The On-Site SEO Essentials
Completely Optimizing Your GMB Profile
Top Citation Sites for Local Businesses (4 Countries Included)
Top Citation Sites for Service Area Businesses (4 Countries Included)
Checklist- Backlink Building
Free Blogging Websites for Backlink Building
Ratings and Reviews
Plenty of practical information in here to get you started in crafting a website for good SEO. Recommend.
Alastair is a professional. I enjoyed every section of the course. Even if I am a SEO Professional myself, I learned new tricks and perks to use to my arsenal. Thank you!
Student Work