The Pillars of Local SEO
Alastair Dunstan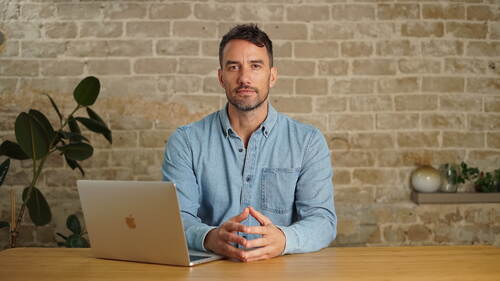 The Pillars of Local SEO
Alastair Dunstan
Lesson Info
4. The Pillars of Local SEO
Lesson Info
The Pillars of Local SEO
this course will focus on four key areas that you need to optimize correctly in order to succeed in local S. C. O. Your website is at the heart of your local sc oh efforts. We will learn how to optimize the website for local search. Our focus will be on on site S. C. O. And in this section I will provide you with some important tips and tricks to help you optimize your site in order to outperform the competition. You google my business along with your website. Your google my business listing is the other essential asset that we must optimize correctly for local success. The google my business listing is what appears in both the local pack and google maps results. So getting it right is a massive factor in our overall success. Off site SEO offsite SEO is the important work we undertake to boost our website and google my business listing in the search results. The offsite SEO work that we do is going to rank our website and the organic search results and I'll google my business listing a...
nd the local pack results. We will be focusing on how local citations along with authority back links affect this in the offsite S. C. O. Section of the course technically ceo. In this chapter we will show you how to instantly make your website stand out ahead of 95% of your competitors. You'll learn about schema markup and why it's important for your local business, optimizing our website, optimizing our google my business listing off site SEO such as link building efforts. It's all one big interlinked process that we need to optimize correctly for success in local S. C. O. Now we know the fact is that are important for ranking a local business. We can start to plan how to optimize our website but we shouldn't just jump straight into that. We need a plan, we need a clear focus and a plan comes from keyword research. We need to learn about the importance of local keywords. These keywords will become the foundation for the work we do on our website. We're going to optimize all the pages on our website for different groups of keywords. So we need to do the right research to find these terms in the next lesson. We're going to look at how to find and choose local keywords so that we can optimize all of our website the right way
Class Materials
The On-Site SEO Essentials
Completely Optimizing Your GMB Profile
Top Citation Sites for Local Businesses (4 Countries Included)
Top Citation Sites for Service Area Businesses (4 Countries Included)
Checklist- Backlink Building
Free Blogging Websites for Backlink Building
Ratings and Reviews
Plenty of practical information in here to get you started in crafting a website for good SEO. Recommend.
Alastair is a professional. I enjoyed every section of the course. Even if I am a SEO Professional myself, I learned new tricks and perks to use to my arsenal. Thank you!
Student Work