Sourcing Backlinks - Social Links
Alastair Dunstan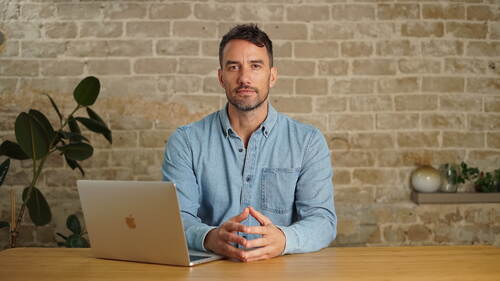 Sourcing Backlinks - Social Links
Alastair Dunstan
Lesson Info
30. Sourcing Backlinks - Social Links
Lesson Info
Sourcing Backlinks - Social Links
social back links. This is an easy place to start. Social sites are the most common source of back links online and they add a level of trust to your site. When you create your business's facebook, twitter, youtube, instagram or linkedin profiles, you can add your company's website linked to the profile section. This is a back link from one of the most trusted sites in the world, but there are dozens of important social websites relevant to your business outside of these. So go out and take advantage of them. Go out and create social accounts for your business on the most relevant platforms for you. Here's a few to consider in Youtube. You can add a link to your profile in the description section with facebook. Again you can add a link within the profile section and also within the call to action button with twitter. You can add a link within the profile section, similar with linkedin and instagram and vimeo.
Class Materials
The On-Site SEO Essentials
Completely Optimizing Your GMB Profile
Top Citation Sites for Local Businesses (4 Countries Included)
Top Citation Sites for Service Area Businesses (4 Countries Included)
Checklist- Backlink Building
Free Blogging Websites for Backlink Building
Ratings and Reviews
Plenty of practical information in here to get you started in crafting a website for good SEO. Recommend.
Alastair is a professional. I enjoyed every section of the course. Even if I am a SEO Professional myself, I learned new tricks and perks to use to my arsenal. Thank you!
Student Work