Sourcing Backlinks - Blogging Links
Alastair Dunstan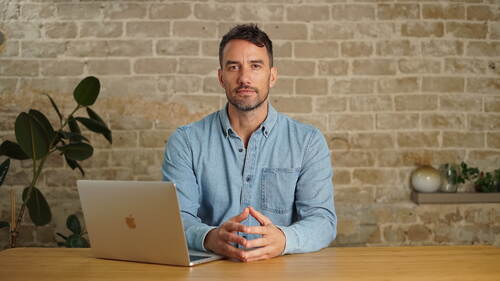 Sourcing Backlinks - Blogging Links
Alastair Dunstan
Lesson Info
31. Sourcing Backlinks - Blogging Links
Lesson Info
Sourcing Backlinks - Blogging Links
there are literally hundreds of blogging platforms online that you can sign up to in just a few minutes links from these sites will not rank your website on their own, but they're an important piece of the puzzle. Think, Medium dot com, Wordpress dot com or tumbler. You can set up different blog sites, write and publish articles on them and build back links to your website to send valuable signals to google. If you don't have time to write the articles yourself, I suggest that you hire a content writer on fiber to write the articles for you. In my experience, it's always best to be clear about your expectations and it's always easier if you work using a clear framework with guidelines to help the rider through each step of the process, don't leave any room for interpretation and be super clear on exactly what you require. These types of links are easy and free to create, but how many do you need? Well this depends on your resources, but a good idea might be to publish 1 to 2 articles a...
month on blogging sites like medium dot com or Wordpress dot com, linking from each of these articles to your website. If you look at this medium dot com. Example here, this article was written by a group called elemental Green. I checked them out and they're sustainable housing business. They have written an article that is related to their niche. It's informative and it's full of information and links to relevant websites throughout the article. Now, it also contains links to their website here. These are links to three different pages on the elemental green site. You can check those out, modular housing. Blue Home Pre fabs method Homes three different links to three pages on their site. So this article is a good example for you because on one hand, elemental Green is building back links to their website using this article. But on the other hand they've written something that people want to read to share and their hope is that this article will rank and generate organic traffic on its own. So this is a great example for you to use as a template now social links and sometimes links from blog sites like the ones we've mentioned here are what's known as no follow links, which means the rail equals no follow attribute is applied to the link to your website. The no follow tag tells search engines to ignore that link, but Google doesn't ignore links from the world's most trusted sites and we know otherwise. In 2019, Google tweeted the following when no follow was introduced, Google would not count any link marked this way as a signal to use within our search algorithms. This has now changed all the link attributes sponsored UGC and no follow are treated as hints about which links to consider or exclude within search. We'll use these hints along with other signals as a way to better understand how to appropriately analyze and use links within our systems. Some articles you read online will tell you that social links and no follow links don't help to rank your website, but social links should not be ignored. Their important for sc. Oh but they won't take your website to the top on their own. There's simply one option you have to work with. Now. We already covered citations at length in a previous lesson but citations contain a link to your website. You're adding your website. You are L and basically every citation that you create. So they're back links to and they're one of the easiest forms of back links. You can go out and get right now, google trusts them and you can build 50 to citations which also count as back links to your website right away.
Class Materials
The On-Site SEO Essentials
Completely Optimizing Your GMB Profile
Top Citation Sites for Local Businesses (4 Countries Included)
Top Citation Sites for Service Area Businesses (4 Countries Included)
Checklist- Backlink Building
Free Blogging Websites for Backlink Building
Ratings and Reviews
Plenty of practical information in here to get you started in crafting a website for good SEO. Recommend.
Alastair is a professional. I enjoyed every section of the course. Even if I am a SEO Professional myself, I learned new tricks and perks to use to my arsenal. Thank you!
Student Work