Competitor Research - Quick Checks
Alastair Dunstan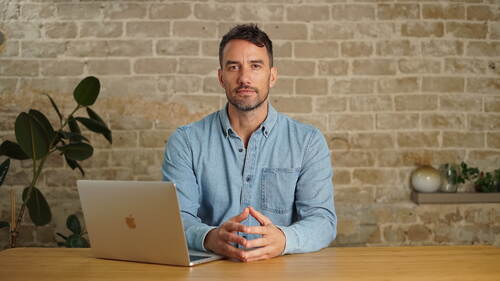 Competitor Research - Quick Checks
Alastair Dunstan
Lesson Info
10. Competitor Research - Quick Checks
Lesson Info
Competitor Research - Quick Checks
to begin with. I'm going to show you an easy and quick way to assess the competitiveness of your niche and we're going to need the Mosebar tool to help us with this. Just go along and add it as a chrome extension in the chrome store. Now, Maude's rates websites authority using their proprietary domain authority rating. Which gives scores which gives websites a score out of D. A. One being the lowest D. 100 being the highest. Once you activate it you'll see beneath all of the listings A. P. A. And the D. A score. So if we take the example that we're using here of dog groomers London, we need to check two things for our quick competitive checks. First is the keyword in their title tag. And what is the domain authority of the top websites is the key word in the title tag. The title tag. This is very important in sc oh we'll focus more on it later but it's these 60 characters that we can see uh down the page right here. So as dog groomers London targeted by these sites as you scroll throu...
gh, we'll see that none of these sites have dog groomers London. And the title tag, This first check tells us this market is not very competitive. These businesses have not optimized their website for our target keyword. The next check we want to make is what is the domain authority of the top five sites? 100 is the highest one is the lowest. We can see that there's lots of low numbers on this page. D. A one D. A seven A D A 28. It's a sign of a low competition market, you'll be able to rank your website in the top five results easily. What we don't want to see is if we have a D A 20 website, we don't want to see a bunch of D A 40 D A 50 results on this page that will be very hard to beat. We want to see scores that are the same or lower than ours to give us an idea of if we're able to compete in this market now, what about the local pack results, how can we assess those? Because we want our business to appear here to checking these, we see that all the listings have a physical address. They have pet grooming category selected and they have a solid number of reviews and this tells us that the local pack will require a little more work to Rankin than the organic section for this keyword, but it's achievable because these listings are not backed by powerful websites. And this does help. Now let's find an example of a more competitive local marketplace so that we can see another perspective, let's try a different search for helicopter tours, Las Vegas. Now, this is a high value local term that's going to be more competitive than our previous example. Now let's try the same. Two checks again with this more competitive Local search. We want to see is the key word in the title tag in this case. The keyword is in the title tag of many of the results, not exactly the same, but a very close variation. We see las Vegas night, we see helicopter tours, las Vegas, helicopter tours, Grand Canyon helicopter tour, Las Vegas. So yes it's it's in there a lot. The next check we want to do is the domain authority of the top five competing websites. The D. A. For the websites on this page. Um They are all high most A. D. A. 40 D. A 50 plus websites, which means they have a lot of authority and trust these will be hard to beat in the organic results unless our client's website has a similar D. A score. If we scroll down the page, we're seeing lots of high numbers and very competitive. Hard to beat websites. There's also a related searches box on this page which means that there's a limited amount of real estate available on page one there's actually only eight listings. The the seventh rank results on this page is A D. A. Of 29. So maybe that's a beatable position but generally speaking this is a tough page to try and compete and given all the information we've got available to us here, you have to make an assessment in this case is my clients D A 20 website going to be able to beat the position three website or the position five website. If the answer is yes, great. If the answer is no, then you might want to consider altering your approach. It doesn't mean quitting, but it might mean targeting less competitive keywords so that you can successfully rank your site. If all of these Las Vegas helicopter sites are targeting the Las Vegas helicopter tours keyword, it might mean there's something less competitive, they're not targeting, do some more checks with different keywords and try to find an option where not all of the page one sites are competing for the same thing. For example, perhaps targeting helicopter rides. Las Vegas will allow you to rank your site on page one. So let's take a look at a variation such as helicopter rides Las Vegas and see how that keyword stacks up for page one, same checks. We want to take that keyword and see how it appears or or how often it appears in the title tag for the results on page one and looking down there's lots of tours, lots of tours. This one has rides at the end, everything seems very tours focused. So helicopter rides Las Vegas might be the best way forward if you're a business struggling to compete on the tours scope And especially if we change the keyword, volume two, local global. We'll see a much more favorable amount of monthly searches and that that might be a good idea for your business to go out and target. That's how you can find some lower competition options for your business. In this lesson, we have learned how to do a range of quick checks to test how competitive our niches with this information. We can then decide how to proceed if we're happy with the market and we're happy with our key words, it's time to begin optimizing our website. In the next chapter, we'll look at how to correctly optimize your website for local SEO purposes.
Class Materials
The On-Site SEO Essentials
Completely Optimizing Your GMB Profile
Top Citation Sites for Local Businesses (4 Countries Included)
Top Citation Sites for Service Area Businesses (4 Countries Included)
Checklist- Backlink Building
Free Blogging Websites for Backlink Building
Ratings and Reviews
Plenty of practical information in here to get you started in crafting a website for good SEO. Recommend.
Alastair is a professional. I enjoyed every section of the course. Even if I am a SEO Professional myself, I learned new tricks and perks to use to my arsenal. Thank you!
Student Work