Your Business Name vs Using Keywords in Your Business Name
Alastair Dunstan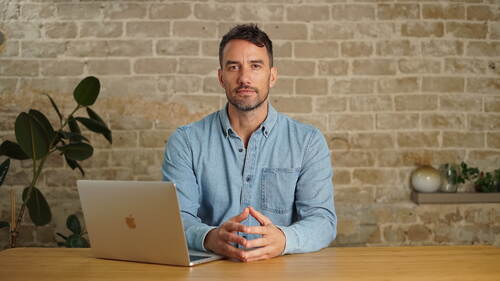 Your Business Name vs Using Keywords in Your Business Name
Alastair Dunstan
Lesson Info
21. Your Business Name vs Using Keywords in Your Business Name
Lesson Info
Your Business Name vs Using Keywords in Your Business Name
your business name versus using keywords in your business name. Now we're going to spend some time looking at this subject because it's a seemingly simple step, but it's a critical first choice in this process. Now you might have seen competitors with keywords and locations included in their business names and these businesses are ranking at the top of the local pack results. Sometimes they look spammy with these keywords and locations included in their name and often they are google's own guidelines for naming a business listing, stipulate the following represent your business as it is constantly represented and recognized in the real world across signage, stationery and other branding. While some businesses might be ranked at the top of local results with business names that seem spammy right now that probably won't last forever. There's even a feature in google for you to report businesses with spammy or an accurate google my business names. Let's look at a heavily sc owed space eme...
rgency dentistry and if we search that here and we'll find that the first listing has a name that is interesting. Dental emergency Los Angeles Dr king. We open up that website and check for ourselves. We can see that the business name here is actually happy teeth. So what's going on here is that they have included the target keyword emergency dentistry, dental emergency. The location name Los Angeles and their google my business name. Now you would have the right to if you wanted to suggest an edit This is an open feature as part of google my business. Now. Anyone can do it. You can come in here and you can suggest that there's anything on their listing for example, the website, the name and more importantly in this example that the business name might be incorrect and it's a, it's a feature designed to help people and help users that are using google my business to search for the services. So we would suggest that this name of the name of this business in this case should be happy teeth, click, send and submit and google will amend the business name if they say that is accurate. So what should you do if you're a house painting business called john smith and Son and you're based in South Beach Miami. Well you might be tempted to change your name to john smith and Son painters South Beach Miami so that your keywords and locations are included in the business name. Firstly, that's a very long business name. 2ndly, it's clearly a manipulated name. JOHn smith and son painters Miami might be a better alternative. But remember that if you change your business name here, you have to change it everywhere on your website and citations and you have to live with it in the real world. So consider this carefully before making any changes, you do not need to have your keywords or the city you service in the business name. It can help, but it's better to be natural. So don't change your business name to accommodate it in an unnatural way. Now you can see that I'm talking a lot about business names here and that's because it's such a critical element that a lot of companies get wrong. If you have more than one business location, each location requires its own google. My business listing when naming each location do not include the location and the business name is a way to differentiate locations. This is a very common mistake and it's not required. Pizza Hut does not change their name to Pizza hut, South Beach Miami or Pizza Hut Dallas Fort Worth. Of course they don't and neither should you google understands which business location to show in the search results. You should never add a location to your business name.
Class Materials
The On-Site SEO Essentials
Completely Optimizing Your GMB Profile
Top Citation Sites for Local Businesses (4 Countries Included)
Top Citation Sites for Service Area Businesses (4 Countries Included)
Checklist- Backlink Building
Free Blogging Websites for Backlink Building
Ratings and Reviews
Plenty of practical information in here to get you started in crafting a website for good SEO. Recommend.
Alastair is a professional. I enjoyed every section of the course. Even if I am a SEO Professional myself, I learned new tricks and perks to use to my arsenal. Thank you!
Student Work