The On-Site SEO Essentials
Alastair Dunstan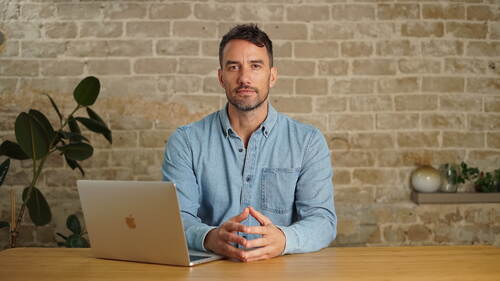 The On-Site SEO Essentials
Alastair Dunstan
Lesson Info
13. The On-Site SEO Essentials
Lesson Info
The On-Site SEO Essentials
correct on site optimization is essential for S. C. O. In general. But there are a number of additional things you need to focus on for local S. C. O. In this lesson. We'll cover how to optimize meta and header tags, How to embed critical local SEO signals into your images. How to optimize content along with other essential local sc Oh, signals that will help to rank your website. I'll be using Wordpress for examples in this lesson because it's the most widely used CMS in the world. But if you're using a different platform for your website, that's fine. All the concepts we cover here still apply. Let's start with one of the most important parts meta tags. The meta tags provide information about a web page for search engines and potential website visitors. They appear in html code so they're not visible on the web page. But you don't have to worry about the technical parts because you're going to edit these using a simple plug in like Yoast SEO and Wordpress. The title tag is the most i...
mportant piece of S. C. O. Information and you only have 50 to 60 characters to play with. If we use the example of Tesla Elon musk's company. This is the title tag. It can only be seen in the search results page. It's 57 characters long that's within the character limit and it states exactly what the company sells electric cars, solar panels and clean energy storage. If you search for something more local such as solar panel installation, New Jersey. You'll see that all of the page. One Organic results include the service and location in the title tag. This is best practice for local sc. Oh you need to target each page of your site so that it includes your product or service keywords and the location that you're targeting. The meta description will appear below the title tag on the search engine results page here you have and 58 characters to use and this is where you have to be the most creative. The meta description doesn't help to rank your page but it does help to attract searches to your listing. A good meta description makes your page stand out most importantly you wanted to make it you'll want to make it appealing to customers with attractive and relevant text that will increase the chance of them clicking through. Let's take a look at another example. If we look at luxury car rental Miami and compare to search results side by side as we have here in this slide we can see that they are two very different examples. Now while the meta description doesn't help to rank your page, it certainly helps to increase your chances or improve your click through rate. So what that means if these two listings are side by side, which one are you more likely to click through on? Let's take a look turn heads hug curves with an exotic car rental from the exotic car collection by enterprise and if you scroll a few spots down, we have the Expedia result which looks to be more like a bunch of meta information just pulled automatically to the meta description. Clearly very unappealing and this is a very high value term. If I'm looking for luxury car rentals in Miami, I'm looking for a luxury high end experience. So you need to make your meta description call out to people to increase the chance that they will click on your listing when they're searching through the search results, header tags are the important headings that you will use throughout a web page. There is a hierarchy that ranks from H one down to H six. Your H one heading is the most important on the page then H two, H three and so on. Let's see how enterprise in Miami uses header tags in their web page. Let's use the enterprise example to continue our analysis. Their H one header is exotic car rental. Miami Beach. H one is the most important header tag. You should only have one H one per page. Almost always is at the top of the page or post and you want to include your target keyword and target location here. If we use the Mosebar extension, we can check the meta title, meta description. H one and H two headings like so H two is the second most important tag. Use these as secondary headings throughout the page. H2 Tags are a good place to include your keywords and keyword variations. Also in the enterprise example, they have gone for our exotic car collection. It's their H header H three is the third most important tag. You don't need to include your target keywords when using H three. You may use H three for less important headings and sections on a page such as the testimonials frequently asked questions, news or other headings. In this case, Enterprise has gone with Cruise through Miami Beach in a rental from the exotic car collection by enterprise. You can see that in this example, H3 appears below the H2 title on the page and that's fine. The order doesn't matter here now. This is a long header but it has the target keywords in there though not together as that's not the focus for this for this heading on the page, I come across a lot of websites that have poorly optimized head attacks a lot of the time, people are not even using the H one tag at all or they're using their H three tags everywhere and not a church one or H two. It's because every website theme is styled differently out of the box and so people simply go ahead and set up their pages using header tags that look the best they choose headings with the font size and style that they like But that's a big mistake. You need to include H1 and H2 header tags on any important page across your site. That's your first priority. You can always get your developer to format the header tags to your desired style and the back end of the theme. Later. Now that we've looked at the matter and header tags for your site, let's look at three ways we can easily seO optimize the images on your website.
Class Materials
The On-Site SEO Essentials
Completely Optimizing Your GMB Profile
Top Citation Sites for Local Businesses (4 Countries Included)
Top Citation Sites for Service Area Businesses (4 Countries Included)
Checklist- Backlink Building
Free Blogging Websites for Backlink Building
Ratings and Reviews
Plenty of practical information in here to get you started in crafting a website for good SEO. Recommend.
Alastair is a professional. I enjoyed every section of the course. Even if I am a SEO Professional myself, I learned new tricks and perks to use to my arsenal. Thank you!
Student Work