Identifying Post Types
Rita Cidre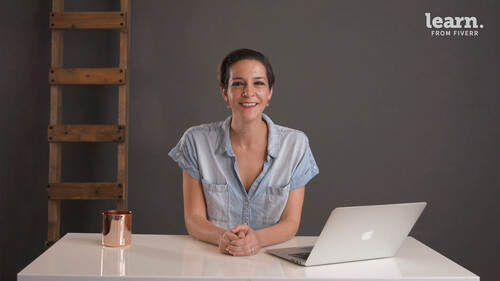 Identifying Post Types
Rita Cidre
Lesson Info
14. Identifying Post Types
Lesson Info
Identifying Post Types
So we have content pillars. So you have a general sense of the stuff you'll be talking about on social, but what exactly will you be posting? Great question before you and I have a virtual brainstorming session. Let's get the creative juices flowing with a list of my top 10 most popular post types. Number 10 leverage user generated content or UgC Wayfair uses the Hashtag Wayfair at home to access great photography of their products in customer homes. Number nine be funny. Denny's is a chain of diners but their content really stands out for being outlandish and totally out of the box. Number eight use video. There are a million examples of brands that do this well as marketers continue to invest heavily on video, but I love the videos produced by America's favorite cookie. They make me hungry and also smiled. So you should check them out. Number seven. Use popular hashtags such as throwback, thursday or TBT People magazine and BMW do this really well. I especially love this old school p...
icture of Justin timberlake number six. Demo your products, makeup brands do this really well, especially when working with influencers. This is an example from tarte cosmetics number five. Use quotes and graphics coca cola does this really well in their instagram feed while also keeping on brand Number four, take your customer behind the scenes in this example, Ikea launched a completely separate social channel to do just this. Number three leverage hashtag holidays to drive traffic to your profile. Mhm number to launch a contest as these graphs show this is still arguably the best way to drive engagement. A K A comments to your posts. Finally, number one align yourself with a lifestyle urban outfitters, lululemon, H and M and so many other brands do this really, really well. Let's pretend you and I are in the same location and we just spent a couple of hours brainstorming and given everything we know here are some of the ideas that we came up with for our motivation and inspiration, content pillar. We could use quotes, share success stories and build seasonal content around finals and midterms for example, for college pride, since we know Carla, the college student is in a sorority, we could post pictures that highlight sorority life for our coffee pillar. We thought it could be really fun to source images from users or use user generated content and finally for calm study spaces, we want pictures of Starbucks tables and desks as well as organized planners and completed to do lists, stuff that inspires a sense of calm and control. There are of course hundreds of more ideas that you can come up with to bring each of these content pillars to life. The more the merrier. Once you've written them all down and decided on your top ones, you can use Pinterest as a way to find examples of images you might want to use for each. Okay, so now you have content pillars, it's time to figure out what post you're going to build to engage with your audience. I find that Pinterest is a great source for inspiration and ideas to create really awesome posts and the way I like to go about this is that I create a different board for each one of my content pillars. So in this case you can see here that I created a board for at Starbucks college calm study spaces and I search for different images that are relevant to calm study spaces. So you can see here we have really, really beautiful desks, neat desks, uh could be one we have here people studying on top of their bed with a computer in different books. Um yeah, like it seems like beautiful desks is definitely is definitely a theme. So you could bake that something that is ongoing, that you share that over and over again. If it's something that your audience really likes here, you can see there's an image of someone studying with a coffee cup, it's great for Starbucks and great for what our goals are. So as you go through this, you can find different images that you find useful and interesting and all of these will then be stored within this one board, which is really awesome because when you're looking to build content for your social feeds, you'll have a wealth of different ideas and inspiration to help you guide you throughout that process, Congratulations, you've made it to the final step in defining your social media content strategy take some time now to add post types to our content strategy document like I did here for Starbucks. If you have more ideas and fit into the boxes and are starting to think about how you'll get all the stuff done. Don't worry. In the next section, we'll address execution, starting with how you can use a content calendar to plan and organize your posts.
Class Materials
Social Content Calendar Template.xlsx
Competitive Research Template.xlsx
Social Media Content Strategy One Sheet.pdf
Ratings and Reviews
Es una excelente clase, muy didáctica interesante y amena.
Student Work