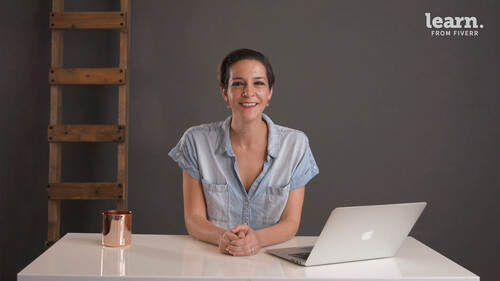 Lesson Info
19. Writing Copy
Lesson Info
Writing Copy
copyrighting is usually the last step in the process of creating social content. But it's really, really important. The copy you select for your post is what will drive engagement and action from your followers. Let's go over some general rules of thumb. Rule number one. Know your customers as we discussed before. This should always be your starting point. If your customers speak a certain way, do use their vocabulary but don't overdo it though. Or you run the risk of sounding disingenuous. This made well, example is a great execution of a brand that speaks in the same way as their followers without over doing it. Creating a strong, authentic, unique brand voice isn't easy ideally you want your brand voice to be a combination of three things of how your brand speaks and wants to be perceived of how your customer speaks and are likely to be spoken to and ways of talking that are completely distinctive from the ways any of your competitors talk. Rule number to tell a story and don't be a...
fraid of using a ton of words. In the past, marketers were shy to write long captions on facebook and instagram, but accounts like humans of new york have shown that people in these platforms are not only interested in pretty pictures, they also read Rule number three. If you want people to take action, you must let them know be clear about what they need to do. Whether it's to go to a website or click on a link in your bio. Let's take a look at some examples from our Starbucks case, study in the first image here, you're going a little bit overboard with the colloquial copy in trying to speak like your customer. You run the risk of losing authenticity for your brand. This copy is much better. You're still being informal and approachable while remaining genuine. Now, let's move on to some call to action examples here, you're introducing iced coffee, which means it's finally warm out. The coffee here describes what the drink is, but contains no information on how to get it. In other words, there's no call to action. This version is much better. You're describing what it is and letting your followers know it's available in all Starbucks locations. These principles of image and copy selection are foundational. Even though our focus here has been on the type of content that would go on a news feed, either on instagram or facebook, you should know that these work for any type of content, whether it be stories or paid ads.
Class Materials
Social Content Calendar Template.xlsx
Competitive Research Template.xlsx
Social Media Content Strategy One Sheet.pdf
Ratings and Reviews
Es una excelente clase, muy didáctica interesante y amena.
Student Work