Researching Competitors
Rita Cidre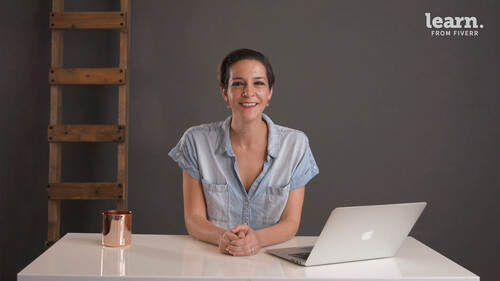 Researching Competitors
Rita Cidre
Lesson Info
12. Researching Competitors
Lesson Info
Researching Competitors
before you lock down your content mission, it won't hurt to take a peek at competitors after all you want to make sure the content you're providing is unique and better than what others are doing right. If you invest in social listening tools such as Hootsuite, you can use them to do competitor research. But since these are not available to everyone, I'll show you some ways you can do competitor research for free. An easy way to find out a list of your competitors is to pay attention to facebook and instagram suggested accounts. One great way to conduct competitor research is to use facebook. So let's say again that we're supporting Starbucks. Starbucks is our client. So we want to see what brands our Starbucks competitors. So one way to do it is you can go to the Starbucks page and if you liked this page, facebook will immediately give you a list of related pages. So these are pages that have followers that are similar to the people who follow Starbucks. Another way to get at this lis...
t in case you don't see it when you hit like which sometimes happen or if you've already like two page and you don't see this list anymore, is to is to search for facebook's facebook I. D. So you can copy the aura of Starbucks facebook page and you can paste it on this site called my find my FBI D dot com. So let's do that right now, click on find numeric id and you'll see that you'll get this numeric code now you can take this code copy it and paste it in this U. R. L. So I'm sorry that it's a little bit long. It's facebook dot com slash pages slash question mark from page I. D. Equals. So I'm just gonna paste that at the end of this U. R. L. And you hit enter and facebook will then give you pages that are similar to Starbucks. You can scroll down, you can see all the different competitors. So this is one great way to start building up a list of competitors for your brand and it's free which is great. As you go through this process, you'll quickly compile a long list of competitors keep in mind that you shouldn't be only looking at direct competitors, those that are selling very similar products to yours but you should also be taking a peek at brands your customers have affinity to. In this case we know Carla, the college student likes lululemon and kate spade. So I've added both to my list of competitors. One great way to gather information about your competitors is to use a competitor template or just a template on excel or google sheets. I have one in the downloads. If you want to take a look, it looks something like this. I have a list of competitors for both facebook and instagram and column. A this list came from my research that I did on facebook um using liking different pages and seeing what pages are relevant to the Starbucks brand as well as using audience insights. So now that we have a list of competitors, I want to know how many people are following these brands, whether they have a lot of promotional posts on their feed, meaning are they trying to sell stuff? Are they at the bottom of the funnel, trying to convert people into paying customers or are they providing more kind of lifestyle content to engage their users at the top of the funnel? Then column D is around top performing post is something that I think is really interesting always to see and great source of new ideas for your own brand as you develop a content strategy and then finally content pillars, which is something that we'll discuss a little bit later in the course. So the first thing I typically do when I'm looking at competitors. So let's start here with lululemon is to go in here in facebook, I'm just going to search for lululemon. So the first thing that we see is obviously that the number of followers, so they have to point about 2. million. So just add that in here for Facebook, 2.1 million. And now whether their promotional posts are high, medium low and what their top performing post is, I do that research in two different ways on Facebook. The first one is just to look at their feet and just spend time exploring what it is that lulu lemon is posting about on Facebook. The second thing that I do is to use the insights tool in my facebook business page and so if you have a facebook business page, I'll just show you what it looks like for my e commerce business called an apple. You can access insights that show you what the top posts are for your competitor. So once you're in your page you click on these three little dots, click on view insights. We'll cover this a little bit and more in depth at the end of the course when we talk about analytics, but just as a preview you can go in here into post and right at the top of this section just shows you what your top posts are and how many people are engaging with them, but right at the top here, if you click on top posts from pages you watch, you'll see a list of the top post for the competitors that you have identified as your competitors. So um this is super, super useful and a great tip and shortcut that helps you find what the top posts are for your competitors and try to mimic those as you develop your own content strategy. So of course we don't have, this is for my personal e commerce business. So this is not the Starbucks example, but let's say for for lululemon if we conducted this we would realize and I spent a lot of time looking at lululemon. So the top performing posts here is really videos just going to be more specific. So they're inspirational videos, those get the most follows, they get the most likes. And I would say that from a promotional standpoint it's medium on facebook for lululemon. The next step is to do the exact same thing for instagram. So instagram does not have this feature where you can look at top posts in their insights, but what you can do is or my suggestion is that you look at your at your competitors instagram profiles on desktop. The reason why I say this is because you will have the ability to hover over these different images and see the number of people who have like those images and the number of people who have commented. So it's a little bit tedious and it takes some time. But by doing this you can see what kind of content is drawing the most engagement. So you can see here this picture had 17.1000 likes. So it's someone sort of running through a tunnel about to start potentially a game or some athletic activity And then you have these different videos that have 380,000 views. So pretty big difference between one and another. So if you spend a lot of time looking at the content here on the Lululemon Instagram page, you would realize that actually it's very similar to what we're seeing on facebook in terms of what's performing really well, So a lot of it has to do with inspirational, inspirational videos. And I would say after doing some research on lululemon, their promotional, the a lot of the posts are low in terms of promotion, they do feature their, their athletic gear, but they're not directly trying to sell it, they're not even tagging it and linking back to their page for you to buy for you to buy these items. So it's really low, I would say on the, on the promotional aspect, one third tool you can use for competitive research is a site called mote dot com. So mote lets you find and search for any brands current display advertising. So let's take a look at lululemon Athletica and this is a completely free tool by the way. So you can see, take a look here what kind of ads lululemon is running. So um as around yoga gear, they are promoting different events, including I guess this is a pop up shop for sale. So this is also a great, great way to take a look at what other brands are communicating via display advertising and take some of those ideas and implement them yourself in your social media content strategy. So I'm just going to go in here one more time and take a look at the followers. So they have 2.9 million followers, I'll add that here. And so in this process, you would do the exact same thing for each one of these brands. And this is just also a great way to become familiarized with the kind of content that these brands are producing. And it's a great way to get ideas for your own social media content strategy. Before we move on, I'm turning it back to you, spend some time researching competitors and writing down a constant mission statement for your brand, write it down in your social media content strategy. One sheet you can see here. I've already done so for Starbucks.
Class Materials
Social Content Calendar Template.xlsx
Competitive Research Template.xlsx
Social Media Content Strategy One Sheet.pdf
Ratings and Reviews
Es una excelente clase, muy didáctica interesante y amena.
Student Work