Customer Research
Rita Cidre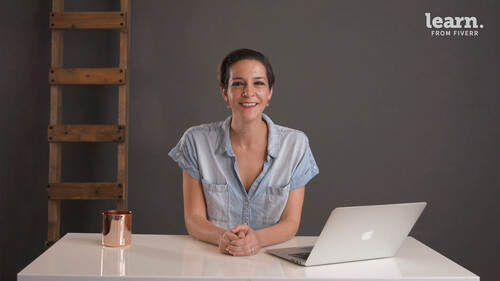 Customer Research
Rita Cidre
Lesson Info
6. Customer Research
Lesson Info
Customer Research
ah demographic information. So good to have so hard to find sometimes. Now let's go back to our Starbucks case study. They hired you to help them increase sales of their coffee drinks to college students. You're excited to jump on a call with them and get started immediately. And one of the first things you ask is could these guys send me your college student persona please. Here's what they send you introducing Carla, the college student, our new client Starbucks has already given us a ton of valuable information to get us started on the right track. We know that Carla is ambitious. She wants to do well in school and secure an internship in new york city but she struggles to find time for it. All. What we provide is a quiet, calm space for her to study and a drink to keep her energized and motivated. Let me remind you one more time that this is a fun but totally made up case study. But if it wasn't, if this really was a Starbucks buyer persona, how would they have come up with all thi...
s information about Carla, the college student, the answer research. There are multiple ways to get information about your customers. You can leverage internal data. You can conduct market research via surveys or focus groups for example or you could leverage third party data sources. If you're a freelancer, not all clients you work with will have customer personas. If you own your own business, you might not have a persona either. So what do you do in this case? Thankfully there are several free online tools you can use to get to know your customer better. The first one I'll walk you through is facebook audience insights, Though this tool was originally built by facebook to help build better targeting groups and adds, it can be used to conduct demographic research for free. Let's take a look.
Class Materials
Social Content Calendar Template.xlsx
Competitive Research Template.xlsx
Social Media Content Strategy One Sheet.pdf
Ratings and Reviews
Es una excelente clase, muy didáctica interesante y amena.
Student Work