Content Pillars
Rita Cidre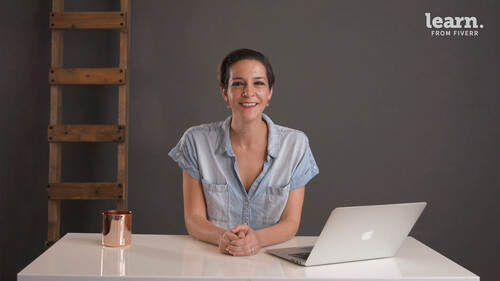 Content Pillars
Rita Cidre
Lesson Info
13. Content Pillars
Lesson Info
Content Pillars
The next step in our journey is to develop content pillars. These are broad categories that you'll use to guide your content creation process by ensuring that the message that you're trying to convey about your brand through social media comes through as clearly as possible to your audience. They can also help ensure that you keep your content varied and fresh. Let me show you how I do this for my own e commerce brand, my brand and the Ball is targeted towards Puerto Ricans in the diaspora, so I've called my persona Diana my content mission is to provide Puerto Ricans living all over the world with fun, creative and inspiring content that makes them feel connected to home. As a way to bring home that mission through content. I've developed four content pillars, Puerto Rican pride, Life in translation, product and creativity. Here's how those translate into actual content for my product content pillar, I focus on showcasing customers using my products and the products layered on top of ...
interesting backgrounds for life and translation. I share mostly quotes and thoughts that shed light on the life of someone who lives in between languages and cultures. This one is my easiest content pillar to showcase Puerto Rican pride. I typically share pictures of beautiful beaches and landscapes as well as quotes and phrases that make my followers feel connected to home. And finally, for creativity, I share pictures of my creative process, including screen printing and little musings and pieces of art that I create for fun. The next step in our process is to figure out the content pillars for the different brands that we're doing research on. So in this case let's figure that out for lulu lemon one Great way to do this is to go into lululemon's instagram feed and you know, really, there's no shortcut ng to figuring out the brand's content pillars. A lot of it really has to do with becoming really familiarized with what that brand is posting on facebook and on instagram, but in this case, um and in most cases lululemon has these little icons that show up on top of their instagram feed. So what's new, what we love workouts and fuel and what you'll find is that a lot of times the content pillars that brands are posting about are reflected by these icons. Another tip that I can share with you is that these, these content pillars, if your brand has a blog, um you can also find them as blog categories in the blog. So I did a lot of research on lululemon and spend a lot of time in becoming familiarized with their content. So I can tell you that these are the content pillars for lululemon's instagram feed their workouts, travel and inspiration or motivation, anything having to do with inspiring people to live an active lifestyle. The next step is to do the exact same thing on facebook. So let's go to facebook and check out lululemon's facebook page this time. Unfortunately we don't have icons in the very top of the facebook page to give us a shortcut or a hint about what their content pillars are. So the process here is a little bit longer in the sense that you will just have to spend a lot of time looking through the content and identifying what it is that they're posting about over and over again. I already did this and the content pillars for facebook are a little bit different than the ones that we have for instagram, so workouts are the same inspiration actually remains the same as well, but there's a third one that I'm going to call product and this has to do with the fact that really I feel like on facebook, lululemon is um a little bit more promotional. So on facebook, they actually post very specifically about their product and with details about how to purchase the products etcetera. So I'm going to make product the third content pillar. The next step is to do the exact same thing for the rest of your competitors. Kate, spade, Buzzfeed Target etcetera and any other brands that you might want to include here. And the cool thing about doing it for all these competitors is that you will start identifying what content pillars are the same across all these different brands, which typically means that these content pillars are resonating with that particular audience, something to consider as you build your own social media content strategy with all this information plus your content mission and your understanding of Carla, the college student, you're now ready to come up with content pillars based on what we know about our target customer and our content mission. Our content pillars could look something like this motivation or inspiration, college pride, coffee and calm study spaces. I've added these to our favorite document here. Now take some time to do the same before we head into the final part of our content Strategy chapter identifying post types.
Class Materials
Social Content Calendar Template.xlsx
Competitive Research Template.xlsx
Social Media Content Strategy One Sheet.pdf
Ratings and Reviews
Es una excelente clase, muy didáctica interesante y amena.
Student Work