Give your copy personality
Sarah Gordon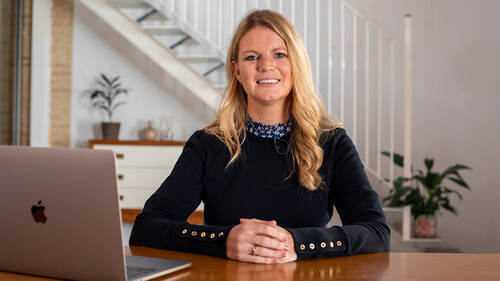 Give your copy personality
Sarah Gordon
Lesson Info
23. Give your copy personality
Lesson Info
Give your copy personality
modern consumers buy products from companies they like. So it's never been more important to let your personality shine through and build that connection in this chapter, we'll be looking at some real world examples. So you can see how to inject a little personality into your content. Think back to those tones of voice I was outlining earlier those brands all know what they stand for and they find a perfect way to portray that to their audience now that you have a deeper insight into who your audience is, how they search and what they're looking for. Your perfectly placed to build your brand personality to interact with them. one Great thing about website copyrighting is that you can speak directly to your consumer in an informal way, even if you're a law or accountancy firm, the website allows you to use the first person we and address the reader directly as you? It just adds a little informality, which makes you sound more approachable and makes what you write more persuasive. So onc...
e you have that established, how else can you show a little personality as well as being informal and speaking in the first person, you can also take a conversational tone. Imagine that you're chatting to a friend. Not only will that help you explain your products and services in a more simplistic way, it will also make your website content sound more friendly and approachable. Then the third stage is to dial up that personality a little more. Are you helpful? Then ask your reader questions and answer them? Are you funny? Well then let your humor run wild. Although do you remember that? Tasteless jokes can have a detrimental effect on your brand. One brand that does humor brilliantly is the american fast food brand Wendy's. It is friendly, welcoming and cracks the old joke. Do check out its twitter account for some great snarky messages, but on its website, let's take a look at its personality and how it shines through too. Take a look. $1 for the sweet 99 cents for the savory or maybe vice versa. Either way, our honey butter chicken biscuit is only $1.99 which is a pretty sweet deal. Then again, it's a deal. So good. You want to savor it. You know what? It doesn't matter why All that matters is that it's delicious and only $1. innocent smoothies is another one that manages to add great character and humor to its content. Check out this page on their website During COVID 19. It created a page showcasing the work innocent was doing to help during a difficult time, but it still managed to inject some humor into a very serious topic, reroute the fruit with lots of places closed. We've had some unsolved drinks going spare. We've been giving them to all the most important people we can think of like hospital workers, food banks and families who get free school meals So far. We've given away over 370,000 drinks across four countries, Which is about 164,000 points or a night out with your local rugby team. This right humor isn't all. Another section reads little drinks for little ones. We're sending out free smoothies to thousands of families who get free school meals to help kids still get their fruit and veg. We're also available to hide piece under mash from a distance of two m and make airplane noises over skype. It is fun content like this that can certainly help real consumers in. But you also want another vital part of the copyrighting strategy purpose. Let's take a look at how you can establish your purpose and make it work for you. Take this quick quiz and then let's move on.
Ratings and Reviews
Wonderful experience, practicable and precise. I really liked the way it has been narrated; it was easy to grasp.
I enjoyed the level of knowledge in this course!
Student Work