How Do You Find Trending Topics
Sarah Gordon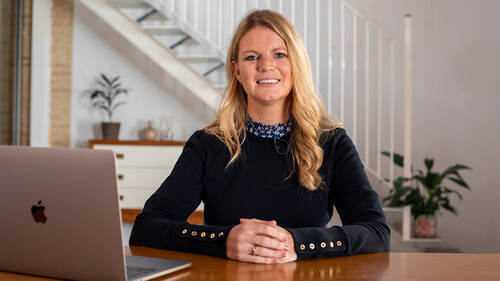 How Do You Find Trending Topics
Sarah Gordon
Lesson Info
11. How Do You Find Trending Topics
Lesson Info
How Do You Find Trending Topics
now that you know who your target audience is, you want to make sure you're giving them what they want to know and covering topics that are of interest to them. It all helps with SEo giving search engines that rich, relevant information they like so much in this chapter, we take a look at how you can tap into trending topics and provide content that is useful to your audience. There are plenty of ways you can search for trending topics, they are free and quite simple, so you can browse at your leisure and build up a real mine of information. The first option is twitter. Every time you log into twitter you will be presented by local and global trends on the home timeline and you can also search them under the trends section of the explore tab. These are determined by an algorithm and are based on who you follow your interests and your location. If for example, you would like to see what is trending somewhere else. You can alter that by searching for a specific trends, location, perhaps ...
wherever your target audience is based, simply click settings and explore and you can select a new location. If the trend has a hashtag in front of it, then, you know, it is relating to a certain topic with other people posting under that hashtag click on it and you'll step into a world related to that topic. For example, the entrepreneurs hashtag is incredibly popular by browsing what people are talking about here. Perhaps you can source ideas for your business offering startup courses online. Google trends is another incredibly useful tool. This trends search feature lets you see the popularity of a search term in google and analyze its popularity over time. Is it on the rise or declining? Is it seasonal? You can also find demographic insights related topics and related queries Change the dates for a key term from over the past 12 months to since 2004. And you can see if a certain product, service or niche has been growing in popularity. Set it to the USA and see whether the search term is as popular there as it is in the UK for example. Or if you sell scarves, take a look seasonally and when those search terms start to increase, make sure you have lots of fresh, interesting content for your site, ready to go. If you search for hair extensions in the UK over the past 12 months, You can see that searches have been quite steady between 50 and searches a day. You can also see it broken down into region Northern Ireland seems to be the most interested here. Then you can also see related topics and related searches. These can all provide topic ideas and search terms to include in your content for your website. For example, you could consider a blog post on why sulfates are bad for hair extensions or on your website. You can clearly outline the pros and cons of hair enhances and hair extensions. This helps you make your content relevant to your audience. The more you are giving them the answers to the questions they ask, the more likely it is that search engines will rank you well by researching key terms and ideas related to your brand, products and services. You can start to build up a picture of what information people look for online and start to tailor your website content to help them add in some in depth competitor analysis and you're ready to perfectly position your site, Take this short quiz and next, let's look at how you can analyze the competition and learn from what they get right. I'm wrong.
Ratings and Reviews
Wonderful experience, practicable and precise. I really liked the way it has been narrated; it was easy to grasp.
I enjoyed the level of knowledge in this course!
Student Work