Why Create A Customer Journey
Sarah Gordon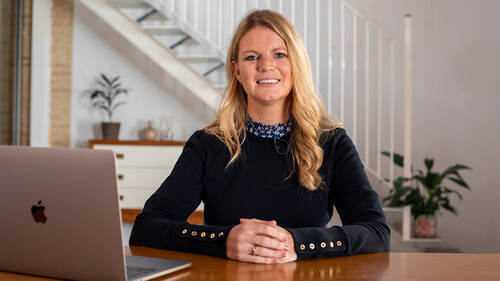 Why Create A Customer Journey
Sarah Gordon
Lesson Info
20. Why Create A Customer Journey
Lesson Info
Why Create A Customer Journey
How did you get on with the exercise? Congratulations. You've written the first piece of content for your website. So now you have a journalist's nose for a story and can weave together information like the most experienced reporter. It's time to bring together all that information and create a customer journey. Why do you want to do that? Because you want to gently guide the consumer towards the end goal to buy this chapter looks at how we can create a customer journey that helps your target consumer do just that All too often, websites are created without any thought for how a consumer will navigate the different pages. It can seem so simple to you because you're the one putting it all together and you're so close to the brand and the content. But if a consumer can't find what they're looking for or the right link to get them to a certain page, they will probably leave your site and head elsewhere. Imagine going to all the trouble to explain why your nor firm is some fantastic withou...
t making it easy for a convinced consumer to then see the exact services you offer or leave their details for a free consultation. There is a lot to think about when you're putting together your site. So, I've broken it down into the key pages that you really do need, not only to help you rank online, but also to help convert those leads arriving to your site into loyal customers. Of course every website needs a homepage. This is often the main landing page where your customers enter your site. So you will want to have all the key information here and internal links so they can find their way to different parts of your site, easily remember the hierarchy of information. Following Journalism rules. The top of your homepage should tell visitors what you're all about, what you offer, who you are and why you can do what you do. Of course you can expand upon this. Lower down the page. Other sections that should appear on your homepage are a small introduction to your, about us and a link to that page and then different sections for each of your services or products with links to find out more. This means visitors can find a summary of everything they need to know about your brand. And one page simply by scrolling, it gives them all the information in one place, in short sharp paragraphs and then if they want to know more, they can click through to more specific pages. The second key page isn't about us, you're looking to sell. So why do I suggest an about page which doesn't really serve any direct sales purpose because if you remember at the beginning of the course we were talking about today's consumers and how they don't just buy products and services. They want to connect with brands and buy from the ones they feel reflect their beliefs and values. The best way for consumers to connect with you is to give your brand a face and a story whether you are a solo entrepreneur who created your company after spotting a gap in the market, the family business or a corporate team with decades of experience between you, your customer wants to know, sharing this more personal side to your brand, helps consumers know where you're coming from and to feel confident in you. They can connect with your story, see your values reflected in theirs and we'll be more tempted to spend their hard earned money with you rather than going to a faceless competitor. Remember to add in a call to action with a link to buy once they've fallen in love with your story. The next pages you need to look at our your services or products, whatever you're selling, whether it's accountancy services or horse grooming products. Try to create a new page for each one. These will act like independent landing pages and help your SEO keywords and meta title and description. Each one will be able to rank in search engines for that specific offering, bringing high quality traffic to your page. For example, someone specifically looking for a divorce lawyer may not land on your general legal firm homepage but may land on your divorce legal support page, then they'll be much more likely to engage with you. If they see you're offering exactly what they need. You can go in depth about the divorce service you offer then even include a short section about your law firm in general and perhaps a call to action to invite the reader to meet their lawyer or sign up for a free consultation. Another page which is key if you want to put all those SEO content. Writing tips into practice is the blog page. If you can keep a regular blog tracking trends in the way we've learned and including SEO keywords, you can drive quality traffic to your website without spending a penny. Search engines, love fresh new content. And each blog you create adds to the pool of information you have on your website, positioning you as an expert and providing more points of entry for people to find your site. Finally, don't forget the contact page so they can easily get in touch and remember what you've learned about adding SEO keywords to the meta title and meta description of each separate page. To help it rank with all these pages mapped out and interlinking. You can create an optimum customer experience as well as showing search engines that you have a lot to offer. Take this quiz and then map out your ideas for a website site map ready to get writing the next chapter will make you a master copywriter in just four easy steps
Ratings and Reviews
Wonderful experience, practicable and precise. I really liked the way it has been narrated; it was easy to grasp.
I enjoyed the level of knowledge in this course!
Student Work