So What Exactly Is SEO
Sarah Gordon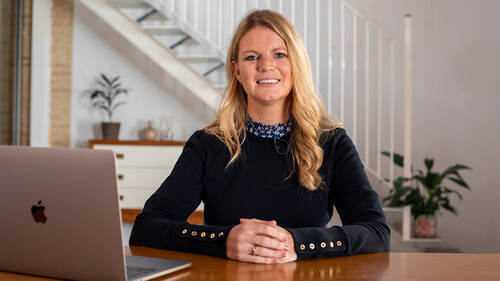 So What Exactly Is SEO
Sarah Gordon
Lesson Info
6. So What Exactly Is SEO
Lesson Info
So What Exactly Is SEO
in this chapter, we're going to look at SEO cut through the jargon and explain why optimization is not just useful for your brand but also simple to understand. So let's go back to basics. SeO is an acronym that is banded around a lot with a lot of mystique and as a copywriter or business owner you mainly need to know just a few the key things. You probably know that SEO stands for search engine optimization and I'm sure you know that it is about improving your website to appear as high as possible in search engines without having to pay. The paid version is called ECM Search Engine Marketing. It is known as the best way to drive quality traffic to your website because it is free and continues to work overtime. Unlike advertising, which needs continuous funding to keep driving traffic to your site. As I mentioned in the first chapter, 93% of online experiences begin with a search engine. So if you publish a useful blog that has good SEO keywords, it can keep building up momentum over t...
ime, bringing you more and more traffic while as soon as you turn an advert off, you will likely see a small drop in traffic Ceo delivers more clicks than advertising. While adverts are often positioned above organic search results on the first page of search engines, More than 71% of searches end with the consumer clicking on an organic result, it could have something to do with the fact that websites that appear high up in search engines organically are considered credible and trustworthy by consumers. Ceo doesn't just help build brand awareness. It also helps you create a positive user experience by answering the question or query. They have typed into the search engine As a lead generator. Ceo has an average conversion rate of 14.6% compared to just 1.7% for things like print ads and direct mail. So how does SEO work? Well search engines crawl your site to gather information and based on what they find. They index them and analyze them with algorithms to decide what order they should appear in search results. There are lots of different things that search engines will analyze so there are various ways you can help them understand your site. Everything you do to your own site is referred to naturally as on site SEO. Then there are other tactics such as reaching out to other respected sites to get them to link to your site through things like guest blog posts. This is known as offsite SEO. We're going to be concentrating on on site SEO and how you can introduce simple tactics to your writing to ensure you maximize your chances of search engines finding you and finding all the information they need to understand your site and rank it well within your area. Remember it's not just about bringing any old traffic to your website with the wrong SEO tactics, you may well end up with a lot of site visitors but your bounce rate will be high, They'll see your site c it's not exactly what they're looking for and leave the page. Your aim is to bring in high quality traffic. Those leads that you have the chance to convert into your loyal customers and to do that. You need a strategic approach. Of course we will be looking at elements. You can introduce yourself to your website but there are always more steps. You can take. A fiver Pro expert can help you with everything from SEO keyword research to improving the speed of your website and making it easy to use all of which contribute to your ranking. So now you've completed SE. let's see how you can start putting your knowledge into practice and start working on your writing.
Ratings and Reviews
Wonderful experience, practicable and precise. I really liked the way it has been narrated; it was easy to grasp.
I enjoyed the level of knowledge in this course!
Student Work