SEO Copywriting: Optimize Your Website Copy
Sarah Gordon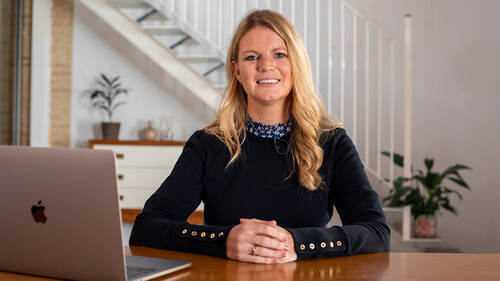 SEO Copywriting: Optimize Your Website Copy
Sarah Gordon
Class Description
AFTER THIS CLASS YOU'LL BE ABLE TO:
Apply proven tactics to create website content that brings you customers.
Write to rank high on Search Engines and appeal to your audience.
Identify your brand's tone and voice.
Understand the fundamentals of SEO.
Master tools and techniques to know your target audience.
Analyze the competition, find your niche and stand out from the crowd.
Find the right keywords to help you rank online.
Utilize SEO keywords effectively to drive traffic to your site.
Set content goals and define your content strategy.
Appeal to your customer and drive good quality traffic to your website.
Write with purpose and encourage the reader to take action.
Master techniques for self-editing.
ABOUT SARAH'S CLASS:
Join Sarah Gordon, a qualified journalist, copywriter and agency founder, who specializes in helping brands tell their story to the world. She has written for prestigious newspapers such as the Times, Telegraph and MailOnline and works with global clients to boost their online presence through a blend of SEO and storytelling.
You want a website that ranks well in search engines and captures the attention of your target audience. This course will teach you how to do just that, so you can stand out online, find more customers and ultimately boost your bottom line.
Learn all about how to define your target audience, research SEO keywords and utilize them effectively throughout your website to bring you high-quality visitors who are looking for your service.
Learn insider SEO and copyrighting techniques and discover the most effective tools to help rank your brand online and turn website visitors into loyal customers.
WHAT YOU WILL LEARN:
How to write so that Search Engines put your content in front of your target audience
How to ensure that your content is relevant
How to define and reach your target audience
The basics of SEO copywriting
How to conduct a competitor analysis
How to research SEO keywords
How to increase dwell time on your site with internal linking
How to create an engaging customer journey with the right website pages
How to turn complex ideas into content that works for you
How to make sure your message is clear and that you're ready to publish
WHO THIS CLASS IS FOR:
Copywriters, journalists and writers looking for a practical and theory-based class
Writers wanting to elevate their skills by learning how to master SEO copywriting
Bloggers who want to optimize their blog copy
E-commerce website owners wanting to rank high on the SERP
Business owners who want to drive more traffic to their website
Content Marketers wanting to write powerful, optimized copy
Entrepreneurs and freelancers wanting to learn how to construct compelling copy
Anyone wanting to start a professional career in SEO copywriting
Digital nomads wanting to learn a skill that they can do from anywhere
All levels of experience
ABOUT YOUR INSTRUCTOR:
Sarah is an experienced journalist, copywriter and agency founder who has spent decades helping brands tell their story and connect with consumers in a meaningful way. She has written for the Times, Telegraph and MailOnline and now works with businesses to build their online presence with a blend of SEO, storytelling and content marketing. 
Ratings and Reviews
Wonderful experience, practicable and precise. I really liked the way it has been narrated; it was easy to grasp.
I enjoyed the level of knowledge in this course!
Student Work