How Do You Write For Search Engines
Sarah Gordon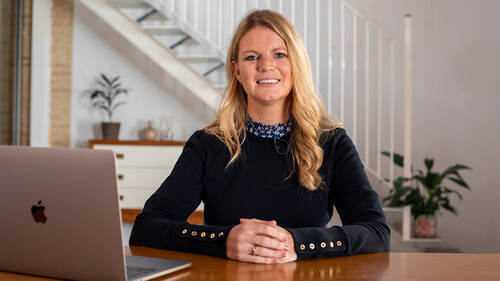 How Do You Write For Search Engines
Sarah Gordon
Lesson Info
7. How Do You Write For Search Engines
Lesson Info
How Do You Write For Search Engines
as I mentioned before your on site SEO will involve a variety of different tactics to ensure you bring high quality traffic to your website so you can sell more and that's what we're going to look at in this chapter with some real world examples to show you how you can write great content. Search engines will love. So firstly the great thing about search engine algorithms is that they value certain elements of your writing that your readers will value as well. Search engines look for compelling content that really answers users questions and explores a topic in depth. For example, if you type in how to design a logo, one of the first organic results you will find online is by Sprout Social. It has a helpful blog entitled How to design a logo. Five steps to create a logo you love. Now look at this content and you'll find a complete A to Z about logos from what they are and what they aren't through two different types of logo symbols and fonts, mood boards and design tools all rounded up...
into those catchy five steps, which makes the whole logo designing process sound less scary. This long form blog post runs to a punchy 3400 words. So there is a lot of information in there, which is probably why search engines like it. There is detail, it is well written, it is clear and understandable and has lots of links to other useful information. Another asset that search engines value highly. Okay, so Sprout Social prides itself on being a font of information on all things digital. But what if you weren't looking for information and instead wanted to buy something If I type in divorce lawyer London, one of the first organic results that comes up is Stowe family law. The link takes me to another page packed with information as well as a nice introductory text that makes it all sound less scary and the call to action to request a callback, there's actually a lot of extra information. They explain who they are and where they are, the benefits of using them and their main services, from forensic accountancy to mediation to child custody. There's a whole section on the different situations. They can cover an explanation about why they are the best option and an F A. Q to answer any doubts you may have about the process. Search engines like this as the law firm is setting out its expertise, it has produced a really in depth explanation for readers. It comes a lot of common questions and queries that people type into search engines and it is divided up clearly. So it's easy to follow and understand as you can see from these examples, search engines, value websites offering information that is useful to the consumer. Another key element of your content that both readers and search engines appreciate is good grammar and spelling. When search engines crawl your page, they will also take those into account indexing your website as an authority because good grammar and spelling indicate a quality website with strong content that people can trust. Of course this is another example of how search engines are valuing elements that create a good customer experience. Imagine if you were searching for a divorce lawyer and were directed to a page filled with typos, it would make you worry about that eye for detail when negotiating your settlement, wouldn't it? And the same if it's filled with jargon and long and confusing sentences, it makes it hard for you to understand. So you're more likely to leave the page and go elsewhere. So search engines will give other pages preference as it wants to make it as easy as possible for users to find the information they need. So keeping these ideas we've mentioned in mind, try to make sure your content explores a topic in depth, providing lots of useful information is laid out in an easy to follow away, so it's easy to read is broken up into handy sections with helpful titles so both search engines and readers can understand. It includes links to other useful sources of information on your site to drive traffic there and point search engines towards crawling other useful information you have on site and that it has good grammar and spelling to make it readable and present you as an authority. Another key part of your SEO strategy will be the use of SEO keywords. These are key phrases that people type into search engines to find information. For example, someone may be looking for holiday home near Valencia Beach and if you have this phrase within your content, a search engine is more likely to bring up your page for that person. By peppering your content with these relevant phrases. You're ensuring your website is keyword optimized. Of course competition is high and you need to have some insights into what people are searching for. But that is what we'll be looking at in the next chapters. So you can make sure you are optimizing your website in the most effective way. We're going to go into all the details of how to make sure you research and use seo keywords in the most effective way in chapter five for now. Remember search engines, love quality writing, good spelling and grammar and useful information. See you on the other side to talk about relevance and why it's well relevant to your content.
Ratings and Reviews
Wonderful experience, practicable and precise. I really liked the way it has been narrated; it was easy to grasp.
I enjoyed the level of knowledge in this course!
Student Work