Do You Know Your Brand Tone Of Voice
Sarah Gordon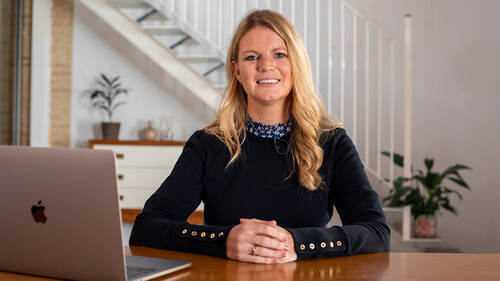 Do You Know Your Brand Tone Of Voice
Sarah Gordon
Lesson Info
4. Do You Know Your Brand Tone Of Voice
Lesson Info
Do You Know Your Brand Tone Of Voice
if your brand we're a person, how would they sound? I know it sounds a slightly mad question, but this is a great way to help you decide how you will communicate with your consumers in this chapter, we're going to look at defining your brand's personality and how you can use that personality to create a unique tone of voice and connect with your target audience. So let's take a moment to think about your brand. Are you a young hip business that's talking to Generation Z? Or are you selling services to major companies? Perhaps you're selling a luxury product or maybe you've come up with the new amazon? So let's take a minute to think about your brand. Are you a young hip business that's talking to generations? Or are you selling services to major companies? Perhaps you're selling a luxury product? Or maybe you've come up with the new amazon. Each of these businesses needs to address its customers in a different way. It's called tone of voice and by understanding your brand and who you'r...
e trying to reach, you can develop the right tone to draw people in. So it's not all about what you say, but how you say it as well. Today's consumer is smart and savvy. They don't just want to buy products, they want to know that the companies they trust with their money reflect their values, They want to experience a real connection. The stats say it all, 53% of people say they feel connected when a brand's values aligned with their own and more than half say their relationship with the brand begins when they feel it understands them and their desires and there are more benefits to building up that relationship. When customers feel connected to brands, nearly 60% of customers will increase their spending with that brand And 76% will buy for them from them over a competitor. If you're a beauty brand, you may want to appeal to your customer by empowering them. Positive adjectives and affirmative language are a great way to connect. Think of it this way. You don't want to make them feel they need your product because they're nothing without it. They should want your product because it makes them feel good about themselves. Just look at how Dove's real beauty campaigns created a connection with women everywhere And saw sales increase from $2 billion $4 billion dollars in three years. Maybe you're selling a piece of software? There's no need to lose your readers with complicated jargon. The person making the decision about whether to buy your product may not even have a tech background. So make like slack and keep it simple. Don't get bogged down in text. Speak eliminate the jargon and explain the benefits. Clearly, a friendlier tone makes you seem more approachable. Do you need to add a little sophistication and charm to your brand? Well, why not make like Nespresso and it's rather handsome ambassador by telling stories that show what goes into making your product you give it value. Harley Davidson is great at strong, powerful messaging. Just check out its many slogans, it's time to ride. Resistance is futile screw it, let's ride or even all for freedom. Freedom for all. If your brand is rough and ready, rugged and outdoorsy, strong, confident writing and short sentences could work for you or are you looking to be a bit quirkier cards against humanity? Can help you there. Dark humor and snarky asides can be a great way to connect with your audience if you're selling something a little more off beat or maybe innocent, the drinks company is just as quirky, but in a more well innocent way with plenty of plays on words and fun phrases to keep things interesting. Now think about your brand and how you could start creating a tone of voice that connects with your target audience in your course documents, you'll find an exercise that you can try for yourself. You can start by noting down the answers to these key questions. Who are you talking to? What is their age? What are their interests? Where does your target audience spend their time? Do they read newspapers, enjoy being outdoors, spend a lot of time on social media now. Think about your brand, What are your values, for example, are you honest, friendly, fun, reliable, now based on your target audience and the kind of places where they spend their time and the values that represent your brand. How should you be speaking, are you formal or chatty detached or warm, serious or humorous, laid back or lively? These are known as voice characteristics. From there. You can start to map out some dues and don't. For example, we are friendly, we keep a chatty tone and use contractions such as we're instead of We are, which is more formal, we greet visitors on the site with a friendly hello or hey there, but we don't get too familiar with howdy or what's up. So have a go at noting down voice characteristics that represent your brand and you'll soon find you have a good idea how you should speak to your target audience. Then let's start looking at SEO.
Ratings and Reviews
Wonderful experience, practicable and precise. I really liked the way it has been narrated; it was easy to grasp.
I enjoyed the level of knowledge in this course!
Student Work