Vocal Tuning and Editing Introduction
Eyal Levi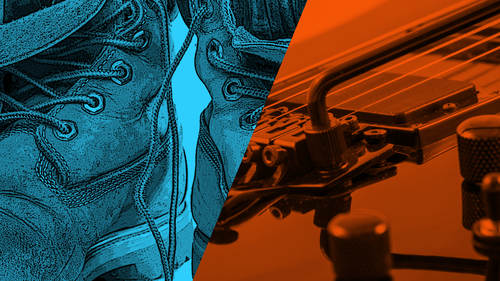 Vocal Tuning and Editing Introduction
Eyal Levi
Lesson Info
56. Vocal Tuning and Editing Introduction
Lesson Info
Vocal Tuning and Editing Introduction
Welcome to day 12 of recording metal with me. This is my creative live bootcamp, and today gonna talk about tuning vocals, editing vocals, and we're gonna cut to a video that my engineer, John Douglas the great, made, because he actually tuned and edited these vocals. If you noticed, we have had very little time in the studio to really track, then edit, track, then edit. It's very, very time crunched, so for the sake of efficiency, as soon as I would finish tracking a song, I would send it to John, he would tune it, then send it back, and then we would track harmonies on top of that, and so actually when we finished recording a vocal melody, we would get that tuned, and then record harmonies on top of that. So a lot of back and forth, and also, this is the type of vocalist where you don't have to be very heavy handed at all with the edits. He's just such a damned good vocalist, you can even get away with no edits and no tuning. So, John put together a video that will take the concept a...
lot further than what we would have actually applied or did apply to this situation.
Class Materials
Eyal Levi Bootcamp Bonuses
Ratings and Reviews
I'm on lesson 19! Already worth every dollar!!! Priceless insight! I have already incorporated some of the ideas (preproduction common sense stuff that I never thought of, but damn). VERY HAPPY with this course! ALWAYS LEARNING and looking forward to the next 50 (or whatever) lessons!!! Excellent course! GREAT PRODUCER/ENGINEER, GREAT DRUM TECH, and GREAT BAND!!!! THANK YOU!!!!!!!!
I'm just part way though and I'm blown away by the quality approach Eyal takes to getting the best out of the sessions. I love how well everything is explained and Eyals calm manner is just awesome it really makes you want to listen to the gems of wisdom he offers.
Wow is all I can say. This bootcamp goes in so much depth from tuning drums, setting up guitars, to recording and mixing. I have learned so much by participating in this bootcamp. It has taught me some new recording techniques and signal routing for my mixes. I just want to thank Eyal, Monuments, and Creative Live for taking the time to do this. It has been amazing and I will keep going back to these videos.
Student Work