Intro to Bass Tone
Eyal Levi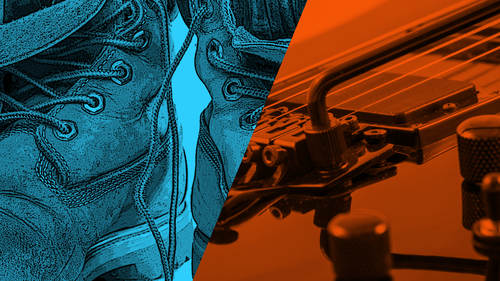 Intro to Bass Tone
Eyal Levi
Lesson Info
41. Intro to Bass Tone
Lesson Info
Intro to Bass Tone
Welcome back, this is day 7 of my little recording bootcamp, with Monuments, and today we're going to be discussing bass tone, and tracking. Which is my favorite part of the process. There's a bunch of different factors involved with bass tone that we are going to go into, for instance, little things, that make a big difference. Like, the kind of pick. We're going to be choosing between two different basses that the Monuments guys will go into. We have seven different input channels, ranging from high, to DI, to microphones, we're using outboard compressors as well. And all kinds of stuff. It's a pretty complicated set-up. And it's sounding pretty great. And remember, the name of the game is to give us options, because like we'll keep going over, bass tone is maybe the hardest part to get, and the most important part of the mix. And you want to give yourself options. Because this is what will take you the longest to master.
Class Materials
Eyal Levi Bootcamp Bonuses
Ratings and Reviews
I'm on lesson 19! Already worth every dollar!!! Priceless insight! I have already incorporated some of the ideas (preproduction common sense stuff that I never thought of, but damn). VERY HAPPY with this course! ALWAYS LEARNING and looking forward to the next 50 (or whatever) lessons!!! Excellent course! GREAT PRODUCER/ENGINEER, GREAT DRUM TECH, and GREAT BAND!!!! THANK YOU!!!!!!!!
I'm just part way though and I'm blown away by the quality approach Eyal takes to getting the best out of the sessions. I love how well everything is explained and Eyals calm manner is just awesome it really makes you want to listen to the gems of wisdom he offers.
Amazing knowledge is being presented here. If you want to start out recording, this should be your first step, it'll save you lots of time and get you awesome results. Highly recommended class.
Student Work