Key Words
Nicolas Fredrickson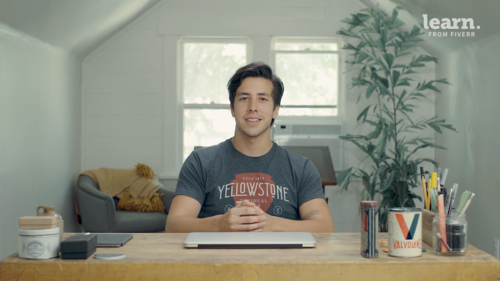 Key Words
Nicolas Fredrickson
Lesson Info
Key Words
one of the things that I like to do before sketching is to come up with a list of keywords in the next video. You'll see me doing this. But here I want to focus more on the reasoning the purpose of doing this is that it forces you to get better at understanding the brand and to be able to identify with demographic in a verbal way as well as an eventual visual way. Your keywords are somewhat of a synopsis of the creative brief you can keep in mind while sketching. I'll list some keywords that identify with my particular audience we've discovered from the creative brief that I'm targeting young students, lettering, hobbyists and people passionate about working with their hands. Some words that come to mind when describing these groups are as follows, see things like custom, handcrafted and maybe original. Yeah, let me see. I guess another thing from the creative brief um the section about colors, I know that it makes sense for for my, particularly my particular example, my logo to be inf...
luenced by additional words such as vintage, rugged, I guess organic comes to mind and you can you can spend a lot more time refining this. Um but the list of the main point of the list is it's just it's it's helpful because you can continue to look back at it while you're sketching and see if your sketches are falling in line with the demographic of the brand. It can be so easy to make something that looks cool while forgetting to remember the audience for example, it wouldn't make sense from my list to um to say things perhaps like uh like like modern. Like like I was I was kind of mentioned that earlier. Or imagine you're you're creating something for a a tea party convention and it looked like a logo for a metal band in the end. That that obviously wouldn't make sense. So, I think the key words can kind of be helpful tool to to avoid that later on, I know as designers, we get caught up in designing and sometimes forget to think objectively. So, yes, the the whole point of the keywords is to keep your audience in mind to to get a grasp for your audience. And and when your list is solidified, you can move on to your sketches. Mm hmm.
Ratings and Reviews
A lot to learn from this man. Thank you so much!
Student Work