Everything You Need To Know About China
Erik Rogne & Eric Campbell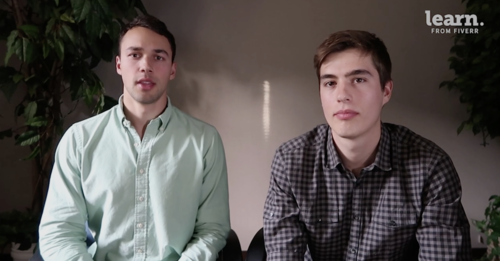 Everything You Need To Know About China
Erik Rogne & Eric Campbell
Lesson Info
9. Everything You Need To Know About China
Lesson Info
Everything You Need To Know About China
Welcome to section too many goal one what to look for in the product. In this video, we will cover an introduction to china. Why are chinese prices so low? Why should we import them? You're probably gonna think this is obvious. Lower wages in china compared to the United States or some other country. That anxious. There is only partially true why Labour only makes one cost of the total production and this usually only makes 20% of the total cost. I'm gonna go through this process and show you what is composed of each part. Number one labor, there is an abundance of labor and many people in china live in poverty. Even with the rise of the middle class Number two, health and safety, these costs are usually less expensive in china than in the US. Number three taxes. The value added tax or vat is usually between 13 and 17%. But chinese companies receive a vat refund from the government for materials and products they export, reducing their price even further. Number four, there's also a na...
tional government policy that allows chinese manufacturers to use trade sheets such as unbalanced tariffs lowering the cost even more. Number five, the chinese currency is manipulated. They undervalue the currency by an estimated 30-40%, which makes every product in China that they ship out 30-40% cheaper than a potential competitor that you're looking at. This is all tied to world economic markets. For example, china owns some U. S. Bonds and they decided by them back. Actually lower their currency, making it even less and helping them out. Number six China has a national strategy that is called dumping. This is essentially where the export products or materials are lower price than the price they charge in their home country or even under the cost of production. This obviously loses money but they can destroy the competition and capture the entire market so they can control world exports. This is essentially a monopoly. In summary. There are four points. Number one, there are no barriers to entry. Number two, there is hyper competition and almost no margin. Number three there's low labor and medium cost skills and finally number four, there are economies of scale. Why should you import margin is made in purchasing, not sign remember this. There will always be competitors out there studying you, they will copy, you try to undercut you. They can always take a lower profit than you by importing going to the source directly. You will keep your margin. That source is none other than the factory in china. The other reason you should import is to create a brand of your own. When I first started importing I sourced and sold generic products on Ebay. The reason I did this was because I wanted to reduce my risk and I had no money. Initially I did extremely well, but eventually the competition caught on. They saw that I was making a ton of money with this and they decided to source the same products as me. They soon undercut my costs and my products were not signed. How can you fix this simple? You make a deal with the manufacturer and develop your own product or private label. We're gonna focus on private labeling throughout this course and teach you exactly how to do it. So let's get to some importing pros and cons. I'm gonna separate these into two categories and go through each of them directly. Here are some main reasons you should consider when you're importing from China. 1st. There lower manufacturing costs. We just went through why Chinese prices are so low and manufacturing costs are almost nothing in China compared to the United States and various other countries. Next suppliers are much more open to working with smaller businesses and providing smaller quantities, for example, in the United States, you have to be a huge business to work with any of these manufacturers. They don't want to work with one person just like you and me next, there are a large amount of suppliers to choose from. There are companies everywhere. There are factories next to each other. They're all over the place. Number four China might be the only source for many products. China might be the only place that produces them. This similar to what we talked about before with dumping. They kill out the competitors and guess what? They're the only ones that are able to produce, produce them. Now. Another reason why they're able to produce them is tied to the equipment. Some equipment that they have is nowhere else because they are the only place that makes sense to have this equipment and finally their one stop services such as Alibaba that make it easy to navigate and purchase from suppliers and manufacturers. Now let's go through the con side along with the advantages of sourcing from overseas suppliers. There are also several disadvantages that you should be equally aware of. Some of these disadvantages include perceived lower quality from customers. Well, this is a pretty obvious one. When I was younger, I saw the made in china label and I was like, oh plastic is not always true if you think of an iphone Is a product that is made in China but it is also one of the highest quality products out there. # two, there is almost no intellectual property protection. They don't care how many patents you have. It does not matter to them. There is so much fake material out there. It does not matter at all. Number three language and communication barriers. These can be difficult to overcome. I don't think you speak chinese. I, no I don't but there are translators out there such as google translate and various other services that make it easy to translate. In addition, most of the people out there in china and various other countries think that english is the native language. If you speak it, you can talk to anybody. Number four, there are cultural differences in business practices. It is important how they run a business over there in china is not similar to how you run a business in the United States, Canada europe and some other locations and finally longer shipping time. Although if you do shipped by air, it can come in 3-5 days to paying where you're located in the world. But if you should buy c it could take much longer. Sometimes months, let's go through some china essentials. First, legal and proprietary. Don't mean anything. You should always check trademark, patent and product safety and any other compliance as you do before you import small companies such as you and me think that because we're working with a huge manufacturer in china, they will cover everything. They have this huge legal team. No, it doesn't work like that. As I talked about before. There is almost no intellectual property protection. If it's no patents over there in china, they don't care where it is. They won't check compliance for you. You have to do your own due diligence. Number two prices fluctuate, Raw materials fluctuate, especially with global markets, currency changes, shipping costs, change, nothing is stable over there. This can be a good thing for you though, since suppliers know this, they're gonna go, oh, we should market prices significantly to make our margin. They know you want to reduce cost over time. So they're going to keep the prices high and this leaves you some negotiating room Number three suppliers are not always trustworthy. You've got to do your own due diligence. A verification process is very, very necessary when you're working with china, especially when there are thousands of miles away next, you don't always need to deal with the manufacturer directly, although you will get a better deal. You may have to wait a longer period. There may be a bigger language barrier and they may not be as responsive and the email this can hurt you. Sometimes an agent or wholesaler will be better for you. They can help with shipping, especially since importing can be intimidating if you have never done before. five you should understand the manufacturing process. Once you have the product knowledge, you'll be able to manage the product precisely. You're gonna want to know how the product is made. So you can understand it when you reorder it make variations, you're also gonna want to know when you write a good copy and do the marketing for your product, google it, youtube, it, do whatever else you can. There are so many important parts of the manufacturing process. For example, if you can have plastic part, it's most likely injection molded, go ahead and go youtube it, check how it's made, do some searching, get another product, get a feel for it, build some product knowledge when they say yes, it may not always mean yes, this can be a little complicated but chinese culture is different. What means something to you and me may mean something completely different to them. Make sure you explain the entire process and exactly what you want when you tell them I want good quality. You must explain what good quality means. A lot of times companies make the mistake of saying I want the best price, best quality, best service. Well everyone wants that. What does that actually mean? You've got to be objective and not subjective. You may have to go back and forth with them a few times. Talk to them, make sure they exactly know what you mean. Don't skip any steps, make sure everything you tell them is exactly down right to the little detail. Finally, You don't have to pay 100% up front. This one is so simple. Don't ever pay the whole amount up front. This is a red flag. If anyone asks you to pay everything upfront. In this video we covered an introduction to china. In the next video we will cover the worst categories
Class Materials
AFBA 2.4 - Basic Product Criteria.pdf
AFBA 1.1 - All Course Resources.zip
AFBA 2.2 - Product Categories.pdf
AFBA 2.3 - Product Categories.pdf
AFBA 2.5 - Advanced_Product_Criteria.pdf
AFBA 3.1 - Product Categories.pdf
AFBA 3.3 - Choosing_Product_Cheatsheet.pdf
AFBA 3.4 - Choosing_Product_Cheatsheet.pdf
AFBA 3.6 - Basic_Product_Criteria.pdf
AFBA 4.1 - Advanced_Product_Criteria.pdf
AFBA 4.2 - Advanced_Product_Criteria.pdf
AFBA 4.3 - Advanced_Product_Criteria.pdf
AFBA 4.4 - Advanced_Product_Criteria.pdf
AFBA 4.5 - Advanced_Product_Criteria.pdf
AFBA 4.6 - Advanced_Product_Criteria.pdf
AFBA 4.7 - Advanced_Product_Criteria.pdf
AFBA 4.8 - Advanced_Product_Criteria.pdf
AFBA 4.9 - Advanced_Product_Criteria.pdf
AFBA 4.10 - Product_Comparison_Sheet.pdf
AFBA 8.2 - All Course Resources.zip
AFBA 10.2 - General Sample Questions.pdf
AFBA 10.3 - Create Your Own Sample Criteria.pdf
AFBA 10.4 - Taking Product Pictures.pdf
AFBA 10.5 - Communication Cheat Sheet.pdf
AFBA 11.4 - Buying a UPC Code.pdf
AFBA 11.5 - Creating Your Barebones Listing.pdf
AFBA 12.3 - Supplier Order Checklist.pdf
AFBA 12.5 - Selecting a Single FBA Warehouse.pdf
AFBA 12.6 - Send _ Replenish Inventory Guide.pdf
AFBA 13.2 - Listing Your Product.pdf
AFBA 13.3 - Listing Your Product.pdf
AFBA 13.4 - Listing Your Product.pdf
AFBA 13.5 - Listing Your Product.pdf
AFBA 13.6 - Listing Your Product.pdf
AFBA 13.7 - Listing Your Product.pdf
AFBA 13.8 - Listing Your Product.pdf
AFBA 13.9 - Listing Your Product.pdf
AFBA 15.2 - Why You Need a Viral Launch.pdf
AFBA 16.1 - Create a Coupon.pdf
AFBA 16.2 - Facebook Product Promotion Spreadsheet.xlsx
AFBA 16.2 - Facebook Review Group Templates.pdf
AFBA 16.2 - List of Facebook Review Groups.xlsx
AFBA 17.1 - Introduction to Amazon PPC.pdf
AFBA 17.2 - Campaigns, Adgroups, Keywords.pdf
AFBA 17.3 - Amazon PPC Key Metrics _ Terminology.pdf
AFBA 17.4 - What the Bid Price Does.pdf
AFBA 17.5 - Ideal ACoS Calculator.xlsx
Ratings and Reviews
Excellent Intructors. I learnt from them a lot of productive and valuable skills regarding Amazon FBA.
A Complete and essential guide for every fba seller or service provider.
Student Work