Basic Product Criteria (20 Different Things To Look For In A Product)
Erik Rogne & Eric Campbell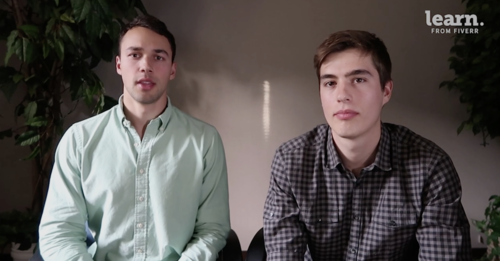 Basic Product Criteria (20 Different Things To Look For In A Product)
Erik Rogne & Eric Campbell
Lesson Info
12. Basic Product Criteria (20 Different Things To Look For In A Product)
Lesson Info
Basic Product Criteria (20 Different Things To Look For In A Product)
in this video. ErIC's going to share with you a lot of great information about what to look for in a product. But while you're watching this, don't worry if you feel a little bit overwhelmed, we've added the most important things that you need to know to a resource called the basic product criteria sheet. And we recommend that you download and look at this resource before you start this video, you can find it in your resource packet or you can download it as an attachment to this video in this video. We'll cover basic product criteria first, we'll go over the physical product specifications. Is this product viable? First product requirement, does it fit in a shoebox better yet? Does it fit in your pocket? This avoids excessive shipping and amazon storage fees down the line. Another important factor is that amazon has a lower limit for oversized storage versus normal sized products. The product should be smaller than eight by eight by eight inches. So let's imagine your product put your...
hands next to each other and if it's no bigger than your hands you should be getting the lowest amazon fees. Next requirement lightweight, I recommend a few pounds max the lighter, the less money you lose on shipping and duty fees, the product should weigh less than £2 ideally less than £1. The reason is all about cost. One time I thought I found the perfect product, low minimum order quantity, great sales price, no competition, high traffic. What's the problem? Only see shipping was available and it cost me a fortune to do it. When you have a lightweight product, you can either use sea or air. Shipping. Shipping by air is so much faster and when you're starting to run out of product is so much better to be stocked in a few days rather than a few months. Let's go through the sales price range. I recommend sales price range between $15 and $75. The reason you want this price range is a piece of Amazon fees. When you sell for below $15, you're making a dollar or so per sale. It's not really worth it. I have an item that sells for about 1295 and I'm making a couple dollars here and there. It makes a couple $100 per month, but it's not really worth my time of sourcing the beginning, especially at this price range. It will be incredibly easy to find a product to private label and ordered a large quantity of them. You also want to make sure you have the margin to pay for marketing. You have to do the same work to sell your items that are $ as you do to sell the items that are seven Unless you're a walmart, low profit and high volume is a tough game to win. So you might ask why $75 for the upper limit after a certain price range. People want a product that they actually need to put some time before buying the product with a certain price range, people will freely throw money at the product without much thought. I really think $75 should be the upper limit because not all products are created equal and 75 maybe a great price for a certain set of products. Does your item pass a stress test? Could it survive a drop from a building? Is it safe in the hands of a toddler When products are not durable or easily breakable? Like drinking glasses? For example, they tend to break in shipping, people will blame you instead of ups and they're going to leave one star reviews for you. It's not your fault, but your sales will suffer over time. This is important because shipping services are not really careful of your items. Have you ever seen how amazon packs your items? I've checked out some videos of amazon packing items and they just throw in a box and ship it out. Is your item simple technology. I would avoid any product that has charging or has batteries, make sure there are not many moving parts. If you're tech doesn't work, you're going to have negative reviews. Market conditions, is your market viable. First marketing condition Reviews reviews are critical in helping your item rank is extremely important in convincing your potential buyers to choose your product over a competitor. On average, each one of my items gets one review for every 100 to 200 items sold. This is so low. And when you think of a product that has 10 reviews, they typically sold about items. This is extremely important. Even the reviews are pain because they mean an incredible amount of amazon it can make or break your item from selling well. There is still a lot of money to be made other than the first three positions. On the first page spot seven, maybe 1000 to $2000 a month. Product. Very few people will complain about making this much money off one of your products month after month When several items have less than 100 views, it just means you have a pretty good shot. Get around the first page bestseller rank. If you're going to sell something you want to make sure there's enough volume to meet your income goals. It doesn't look good to create an item for which there is little demand bestseller rank is an extremely important metric that amazon uses to rank items. This metric is a proprietary calculation by amazon and they're changing the algorithm all the time. Are there instructions needed? The customer should know what to do with your I am as soon as it comes out of the box, the products shouldn't need an instruction manual to use. It must be intuitive, amazon really doesn't give you that much space to talk about your product. So why would somebody buy your product if they don't even know how to use it. If people don't understand something about your product, they perceive it is your fault and they will write one star reviews when they misuse the product and doesn't work correctly. They'll blame you. Think of it like a cutting board, no instructions needed as opposed to something that's hard to put together or electronic. Are there any household names? If there's a strong brand that people associate with your product? Key word, stay away, Duracell, Kleenex, Sharpie. It'd be very hard to compete with the national brands. For example, you don't want to sell cameras, Canon and Nikon would crush you. You need to think about categories like kitchen items and other accessories where there's no nationally in present. Just remember I would stay away from kitchen items, nappies at the competition. Can you improve the presentation, make sure you can improve the branding presentation, packaging or information provided by competitors. If the product page looks ugly, you can optimize it. A non optimized short titles, poor quality photos, price too high price too low. These are all signs of a bad presentation. Read the negative reviews and see what customers don't like incorporate these improvements in your product. Can you bundle accessory? Can you put two in a package? Anything you can do to make the customer c hasn't added value is available at walmart? This is a pretty basic requirement. Make sure the product is not a commodity and cannot be purchased at a big box store. All stores now have an online front and ideally buyers can't get this. I didn't in big box stores, so they have to buy online typically, which means amazon, which means you, let's say you wanted a source of cutting board. This can easily be purchased at walmart. But what if you wanted to purchase a specialty coating board maybe with an antimicrobial coating? I doubt you could find that at walmart. Can you sell this product all year long? You don't want to have a seasonable items such as valentine's Day, christmas, Mother's Day, Father's Day, thanksgiving, Halloween and so on. For example, one of my products is targeted cross fitters. What I've noticed is that most people who buy these products use them for competitions even though they really should be used all year long. The majority of the sales are during March through june and I've noticed that most of the crossfit competitions are during this period. Can this product be reordered from amazon? Make sure that this product leads to reorders or subscriptions if it is something that can be used enjoyed and reordered? That's even better. The second purchase is usually easier than the first example of product that can be reordered or supplements, but please, unless you're a fitness model don't do supplements and really just stay away from this category Anyways, advertising these are called paper click, You might have noticed them on the amazon website there said sponsored ad, they're all over the site and they're trying different configurations. Make sure all these spots are being utilized. Remember though? This isn't extremely important, but does show you that people are willing to pay to advertise their listing next can be found on Ebay. There's not really a requirement, but it gives you some extra leverage to show you that your product is viable in various marketplaces. Does this item lead to purchases or gift items for the buyer? Gift purchasing is huge. If you look at your packaging to make your item look like a gift gift double items will increase your sales dramatically. Some people will buy the items for themselves and then go back to buy it for others. Some of my items, I see gift purchase, gift purchase gift purchase and I make extra money from that. Once again, this isn't a hard requirement but gives you some extra leverage. In this video, we talked about basic product criteria. In the next video we'll talk about advanced product criteria
Class Materials
AFBA 2.4 - Basic Product Criteria.pdf
AFBA 1.1 - All Course Resources.zip
AFBA 2.2 - Product Categories.pdf
AFBA 2.3 - Product Categories.pdf
AFBA 2.5 - Advanced_Product_Criteria.pdf
AFBA 3.1 - Product Categories.pdf
AFBA 3.3 - Choosing_Product_Cheatsheet.pdf
AFBA 3.4 - Choosing_Product_Cheatsheet.pdf
AFBA 3.6 - Basic_Product_Criteria.pdf
AFBA 4.1 - Advanced_Product_Criteria.pdf
AFBA 4.2 - Advanced_Product_Criteria.pdf
AFBA 4.3 - Advanced_Product_Criteria.pdf
AFBA 4.4 - Advanced_Product_Criteria.pdf
AFBA 4.5 - Advanced_Product_Criteria.pdf
AFBA 4.6 - Advanced_Product_Criteria.pdf
AFBA 4.7 - Advanced_Product_Criteria.pdf
AFBA 4.8 - Advanced_Product_Criteria.pdf
AFBA 4.9 - Advanced_Product_Criteria.pdf
AFBA 4.10 - Product_Comparison_Sheet.pdf
AFBA 8.2 - All Course Resources.zip
AFBA 10.2 - General Sample Questions.pdf
AFBA 10.3 - Create Your Own Sample Criteria.pdf
AFBA 10.4 - Taking Product Pictures.pdf
AFBA 10.5 - Communication Cheat Sheet.pdf
AFBA 11.4 - Buying a UPC Code.pdf
AFBA 11.5 - Creating Your Barebones Listing.pdf
AFBA 12.3 - Supplier Order Checklist.pdf
AFBA 12.5 - Selecting a Single FBA Warehouse.pdf
AFBA 12.6 - Send _ Replenish Inventory Guide.pdf
AFBA 13.2 - Listing Your Product.pdf
AFBA 13.3 - Listing Your Product.pdf
AFBA 13.4 - Listing Your Product.pdf
AFBA 13.5 - Listing Your Product.pdf
AFBA 13.6 - Listing Your Product.pdf
AFBA 13.7 - Listing Your Product.pdf
AFBA 13.8 - Listing Your Product.pdf
AFBA 13.9 - Listing Your Product.pdf
AFBA 15.2 - Why You Need a Viral Launch.pdf
AFBA 16.1 - Create a Coupon.pdf
AFBA 16.2 - Facebook Product Promotion Spreadsheet.xlsx
AFBA 16.2 - Facebook Review Group Templates.pdf
AFBA 16.2 - List of Facebook Review Groups.xlsx
AFBA 17.1 - Introduction to Amazon PPC.pdf
AFBA 17.2 - Campaigns, Adgroups, Keywords.pdf
AFBA 17.3 - Amazon PPC Key Metrics _ Terminology.pdf
AFBA 17.4 - What the Bid Price Does.pdf
AFBA 17.5 - Ideal ACoS Calculator.xlsx
Ratings and Reviews
Excellent Intructors. I learnt from them a lot of productive and valuable skills regarding Amazon FBA.
A Complete and essential guide for every fba seller or service provider.
Student Work