Search For Product Keywords For Future Optimization
Erik Rogne & Eric Campbell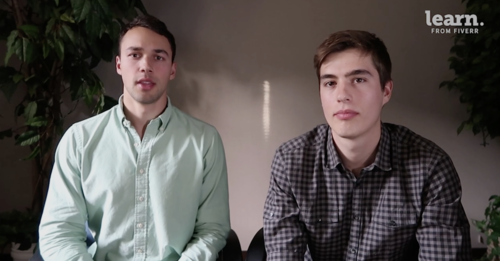 Search For Product Keywords For Future Optimization
Erik Rogne & Eric Campbell
Lesson Info
91. Search For Product Keywords For Future Optimization
Lesson Info
Search For Product Keywords For Future Optimization
in this video, we're gonna talk about finding new keywords and how you can optimize your listing with these new keywords. So you found some keywords you've guessed on? Some maybe found them some through adwords but are they actually good? You're gonna need to find some more. So here's the awesome thing. You can find these keywords through amazon PPC. Adwords different avenues all over. But what actually matters. So in order of importance, Title is No. one title matters. Most of all the keywords put your most important keywords in the title. Next It's gonna be bullets. Bullets are very important because it's one of the things that people see right when they come to their listing after they see your title next third. Most important is going to be your description. Put the key words in your description that matter. But our come below title and bullets. And finally the fourth most important thing where and where to put your keywords are the back and keywords within your listing. So going i...
n order it is title bullets, description. And finally back in keywords rank your keywords in order of importance And ideally put your top keywords in all of those but primarily the title and the bullets after that focus on the other keywords later. So I'm gonna tell you a couple of places to search for keywords if you don't really know you can search through amazon and find keywords here. So let's say I'm searching for a dog leash? Amazon will give me a whole list of criteria here Under dog leash. So other important keywords would be retractable for large dogs for medium dogs, for small dogs for two dogs etc etc. You can find these and I just search this dog leash, you can take any keywords from other platforms and fill it in amazon because that's what people are actually searching for. You can take these keywords and update your listing or better yet you can take some of these key words and put them in amazon PPC. So your item can be found at the top. Another thing I could type in is a leash, there's dog leash leash, retractable dog leash, big dogs, small dogs etcetera. What if you want a double dog leash, same thing. Small dogs, large dogs, no tangle, that's that's something that's very important. Medium dogs retractable for double dog leash bungee and hands free. See I'm already gave so many useful keywords by just searching on amazon for the things I'm looking for. So I'd recommend using amazon to find keywords but also taking keywords from other services such as adwords and put them into amazon Now I'm going to show you a couple other services that you can use for keywords. I'm not going to show you exactly how to use these, you can use them for yourself. But I'll go through a couple of them. The first one I want to show you is google keyword planner, you're probably already very familiar with this because I think google is the biggest and best aggregator of data data that you should use them for everything. So the thing is google and amazon don't agree on all the same keywords and the best keywords that google thinks and the most competitive aren't necessarily going to be the best for amazon. So I recommend taking keywords from here and filling in, amazon, amazon is not going to give you all the best keywords because that's kind of cheating whereas google would give them to you because that's how they use they use that in their ad products such as adwords. So I'd recommend searching something such as dog leash in here and putting some of these keywords back into amazon. Once you search dog leash, you're gonna get keyword by relevance, searches, the competition etcetera etcetera. You can take all these and copy and paste them and put them in. Amazon get to go from there. The next one will show you is keyword tool dot Io this is just fine. Great keywords using google again and you can simply use google youtube being amazon ebay app store, Amazon is a good one here and I definitely recommend using it here on keyword tool dot Io Next is suitable, suitable is mostly about ebay but you can go ahead and search any keyword in here and from there, it will show you bing yahoo, youtube answers dot com Wikipedia based on those and you're gonna get a ton of keywords from here. It's suitable. S O v Elliot next one is Uber suggest this is by Neil Patel. If you're familiar with him and you can enter a keyword or phrase go from web image shopping youtube whatever you want and whichever language or region that you want to use and then you can look it up from there. Super useful tool. I use it all the time. Those are all free tools so far. But I'm going to get into to pay tools that I think are awesome and that you might want to check out. The first one is merchant words. Merchant words is great. I love it so much. It gives me all the keyword tools keywords that I need and it pulls data directly from Amazon. It's expensive and it costs $30 a month which is why they take all the data from Amazon and fill in here and they're constantly pushing in new data. But luckily I have talked to them and you can get a discount if you go to merchant words dot com slash import panda and you'll pay $9 a month. I don't get any affiliate commission or anything from this. I just want to give that to you and I made sure to work with them so you can get a discount so go to merchant words dot com slash import panda for that. Uh merchant words is great. You can go on their site if you want to check out more about them before you go ahead and purchase but they use data science and they're pulling in everything from amazon so they can cover specific keywords. They're going to take in all the data from amazon millions of keywords from the database and they're using data science to figure out what keywords are best for you. I recommend checking them out. It's a great option. Use free hills first. But this is another great option. Another one I really like is word tree dot io So this one's pretty awesome because it's actually a keyword research report. So if you already have a product up and running or if you just want to test it out and put your competitor in here, you can add your ace in right there, right there, adding your ascent and then click next it's gonna, you're gonna enter your competition's a sense and then it's going to generate a report for you that goes through and says what your competitors are using, what you're using, how you can make this better. So that's a search report. They also have a listing builder in history. I highly recommend this one as well. There's another pay tool. Use all the free tools first. But if you need more advanced things go to merchant words and treat IO once again, amazon is by far the best thing to use and free but it doesn't give you all the details. Use some of these keyword tools in combination and feed it directly into amazon
Class Materials
AFBA 2.4 - Basic Product Criteria.pdf
AFBA 1.1 - All Course Resources.zip
AFBA 2.2 - Product Categories.pdf
AFBA 2.3 - Product Categories.pdf
AFBA 2.5 - Advanced_Product_Criteria.pdf
AFBA 3.1 - Product Categories.pdf
AFBA 3.3 - Choosing_Product_Cheatsheet.pdf
AFBA 3.4 - Choosing_Product_Cheatsheet.pdf
AFBA 3.6 - Basic_Product_Criteria.pdf
AFBA 4.1 - Advanced_Product_Criteria.pdf
AFBA 4.2 - Advanced_Product_Criteria.pdf
AFBA 4.3 - Advanced_Product_Criteria.pdf
AFBA 4.4 - Advanced_Product_Criteria.pdf
AFBA 4.5 - Advanced_Product_Criteria.pdf
AFBA 4.6 - Advanced_Product_Criteria.pdf
AFBA 4.7 - Advanced_Product_Criteria.pdf
AFBA 4.8 - Advanced_Product_Criteria.pdf
AFBA 4.9 - Advanced_Product_Criteria.pdf
AFBA 4.10 - Product_Comparison_Sheet.pdf
AFBA 8.2 - All Course Resources.zip
AFBA 10.2 - General Sample Questions.pdf
AFBA 10.3 - Create Your Own Sample Criteria.pdf
AFBA 10.4 - Taking Product Pictures.pdf
AFBA 10.5 - Communication Cheat Sheet.pdf
AFBA 11.4 - Buying a UPC Code.pdf
AFBA 11.5 - Creating Your Barebones Listing.pdf
AFBA 12.3 - Supplier Order Checklist.pdf
AFBA 12.5 - Selecting a Single FBA Warehouse.pdf
AFBA 12.6 - Send _ Replenish Inventory Guide.pdf
AFBA 13.2 - Listing Your Product.pdf
AFBA 13.3 - Listing Your Product.pdf
AFBA 13.4 - Listing Your Product.pdf
AFBA 13.5 - Listing Your Product.pdf
AFBA 13.6 - Listing Your Product.pdf
AFBA 13.7 - Listing Your Product.pdf
AFBA 13.8 - Listing Your Product.pdf
AFBA 13.9 - Listing Your Product.pdf
AFBA 15.2 - Why You Need a Viral Launch.pdf
AFBA 16.1 - Create a Coupon.pdf
AFBA 16.2 - Facebook Product Promotion Spreadsheet.xlsx
AFBA 16.2 - Facebook Review Group Templates.pdf
AFBA 16.2 - List of Facebook Review Groups.xlsx
AFBA 17.1 - Introduction to Amazon PPC.pdf
AFBA 17.2 - Campaigns, Adgroups, Keywords.pdf
AFBA 17.3 - Amazon PPC Key Metrics _ Terminology.pdf
AFBA 17.4 - What the Bid Price Does.pdf
AFBA 17.5 - Ideal ACoS Calculator.xlsx
Ratings and Reviews
Excellent Intructors. I learnt from them a lot of productive and valuable skills regarding Amazon FBA.
A Complete and essential guide for every fba seller or service provider.
Student Work