The Worst Categories (And Why Must Avoid Them!)
Erik Rogne & Eric Campbell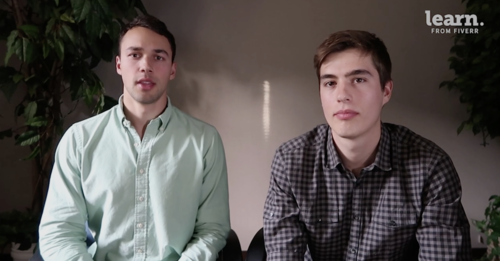 The Worst Categories (And Why Must Avoid Them!)
Erik Rogne & Eric Campbell
Lesson Info
10. The Worst Categories (And Why Must Avoid Them!)
Lesson Info
The Worst Categories (And Why Must Avoid Them!)
in this video, we're going to cover the worst categories to listen. I hope you're excited because this is a very important video here. We're going to talk about all the worst categories that you do not want to be listing in amazon or searching for a product within. Why are we telling you to avoid these specific categories? I'm trying to help you. I want to empower you to become a financially independent person to make that happen. I need you to become successful right off in the beginning by avoiding these specific categories. It will increase your chances of success tenfold. These categories are difficult to break into and they usually are very competitive. Sometimes these categories have barriers to entry specific requirements, low traffic or high returns. One of the most stumbling blocks for people getting ready to private label. Their first product is to find out which needs to get into. It is a big decision and it will play a huge role in whether your FB a venture is successful or...
not. Let's start off right jumping into it. Let's get into the first category. Electronics. You may say, oh, I want to get in electronics and you may disagree with this niche making the list. However, if you're launching your first private label product is best to stay away from anything in electronics category, you can get into electronics, but you have to be extremely careful they break, they wear out. You may see a high return and refund rate, which is not good for your celebrating or your wallet, cheap electronics, especially in china can be very low quality category. Number two toys and games, this is a hard one. There's big brands that dominate you have to know who you're going against. You have to know your market and audience, you have to be in a specific niche. If you want to dominate this category, I recommend just staying away. Number three. This is a biggie. Fitness. This is an incredibly tough market. Unless you're a fitness athlete, you better stay away from this market supplements are exceptionally hard. If you want to be successful in this market, you actually have to use a product and be the evangelist for it. I have had success in the fitness category but it is ruthless and competitive unless you know the space, you're probably going to be dominated fitness, maybe a multibillion dollar industry, but it's very competitive. Let's talk about supplements on the fitness category and specific. This is a huge, huge industry. If you know, tim Ferriss from the four hour workweek, he started this off with his private label company by selling these supplements online. So it may be really tempting to do the same thing and grab a small piece of that multibillion dollar pie. But you know what really scares me, other people's health. Killing somebody gained sued nutritional supplements are not regulated by the US FDA. This is the same governing body that makes pharmaceutical companies spend millions of dollars to go through years of testing and red tape to put the drugs on the market. But if it's just a nutritional supplement, the manufacturer is responsible for ensuring its safety. Don't believe me, go check it out for yourself. Do you really want that level of liability? What happens when somebody goes to the hospital after taking your private label diet pill and sues you? I'm not saying may ever happen, but you might want to stick to safe categories. That level of liability is not for me at all. Next Kitchen, if you've started reading FBI online, every F. B. A guru out there tells you kitchen. Perfect category. Jump into I say no, it's incredibly saturated a couple of years ago who's easy to get into. But now it's incredibly difficult. Everybody and their mother is in this category. You have to be majorly niche. If you want to get in this category, It is definitely possible. I've done it but it's tough. It's not really worth it. No five music, movies, games, and software. This is a pretty obvious one. There's a ton of profit in this category. There's a ton of sales, but I don't recommend it for amazon FB A. You have to constantly monitor for updates. Be aware of copyright trademark infringement. Just not worth it. Don't even bother getting to this category, especially for your first product. Number six shoes, handbags and sunglasses. These are kind of different. First is very personal in nature, which means you'll see a high refund rate and return rate compared to other categories with amazon prime, people can return I am so easily and they might not like the look of the item and when they try them on so they just go refund second. These products tend to have a lot of brand loyalty. People prefer their air jordans, Gucci bags and Ray Ban sunglasses. Not only do they prefer the big brands, but they're also fiercely loyal to them. Number seven jewelry. There's another category that was incredibly personal nature and people tend to be brand loyal as well. This leads to high return and refund rates. The second issue is finding the right manufacturer for your items, especially in China. There are so many knockoffs out there and you don't want to get into that and if you do find the right supplier, be expected to be charged a ton of money for these items. # eight, industrial and scientific. It's kind of different category. You can find lab equipment, safety gear, janitorial equipment and anything else you need in this category easily. This category is also incredibly profitable but I would say stay away from this category. This category tends to have less traffic than other categories out there. Also in this category, it's typically bdb or business to business, not B two C. Business to consumer selling safety equipment and similar products could add liability. True company if you are selling a safety harness and one of them breaks, be expected to be a huge lawsuit. Number nine grocery and gourmet food. So this is actually a double edged category. I do recommend this category but it's really not smart to be sourced from china. There are a ton of requirements in this category such as the 90 day shelf life for your first products. Stay away from this category and maybe after a few products you can get into it. Number 10 appliances but this one should be pretty obvious these items way ton cost a lot and they're incredibly hard to private label. Most people will go for the big brand names on these type of items. It's not worth it. Stay away number 11 phone and tablet cases. I'm sure everyone had this idea at some point if you were listening to the intro from eric and I we talked about our iphone cases and how we did very well. There is no shortage of manufacturers on Alibaba that make cases for iphones and ipads sounds great. A cheap silicone or plastic shell that you can buy for less than $1 each. Small and cheap to ship. What could be bad. Well just do a quick search on amazon for iphone case. There are pages and pages of results. There are well known brands and no name brands. There are dozens and dozens of styles and colors and designs. You know it sounds like to me information overload and severe decision anxiety, how does anyone choose which case to buy. In other words good luck in your case found in the vast sea of IPhone cases I decided to import and create a brain from my cases when the IPhone seven was launched, it did decently well. And I can tell you it's the best case I've ever had from my iphone. But you know what? My prices low profit margin sucks and I will not be importing them again. Number 12 and final category clothing. Most clothing is light, it can be folded and shipped in small packages. These are great things but what's not good is managing the inventory. T shirts, jeans, underwear. They don't really come in one size fits all. They are also gender specific. So if you're selling t shirts you're gonna have to stock at least four different sizes and if you want to sell different colors add four more to each of those colors. You want to offer both men's and women's double that. Oh you'll also be using a separate barcode or S. K. U. For each of those different sides in each different color. And I won't go into all the different brands that dominant clothing, keep trends blah blah blah. But I really don't care about that. But most consumers do. It's a ton to keep up with. I actually looked at this when lululemon started becoming popular, I used my common knowledge to avoid it and thank God I did just so you know before you dive into the research process there are some categories that require approval. Usually you can easily get into these categories but it is just one additional barrier to get into. I'm not saying that you should stay away from these categories. I just want to let you know that you are required some additional documentations before you jump into them personally for your first product. I would avoid these categories but if you start to try it out you may reap additional benefits. As of this time we recorded this video. They're instant approvals in the following categories jewelry, luggage, shoes, handbags and sunglasses and clothing and accessories. Go over to amazon, get approved for these categories. It'll be worth it later down the road. This requirement list can be found on amazon. Just go ahead and search categories requiring approval and you will find it. So in a review these are the worst categories and I say stay away from them for your first product. Number one electronics, number two toys and games. Number three, fitness, number four, kitchen, number five, music, movies, games and software, number six shoes, handbags and sunglasses, number seven jewelry, number eight industrial and scientific, number nine grocery and gourmet food, number 10 appliances, number 11. Phone and tablet cases. And finally number 12 clothing. Just stay away from these categories in the beginning and you'll be happy you did in this video. We covered the worst categories in the next video. We'll cover the best categories
Class Materials
AFBA 2.4 - Basic Product Criteria.pdf
AFBA 1.1 - All Course Resources.zip
AFBA 2.2 - Product Categories.pdf
AFBA 2.3 - Product Categories.pdf
AFBA 2.5 - Advanced_Product_Criteria.pdf
AFBA 3.1 - Product Categories.pdf
AFBA 3.3 - Choosing_Product_Cheatsheet.pdf
AFBA 3.4 - Choosing_Product_Cheatsheet.pdf
AFBA 3.6 - Basic_Product_Criteria.pdf
AFBA 4.1 - Advanced_Product_Criteria.pdf
AFBA 4.2 - Advanced_Product_Criteria.pdf
AFBA 4.3 - Advanced_Product_Criteria.pdf
AFBA 4.4 - Advanced_Product_Criteria.pdf
AFBA 4.5 - Advanced_Product_Criteria.pdf
AFBA 4.6 - Advanced_Product_Criteria.pdf
AFBA 4.7 - Advanced_Product_Criteria.pdf
AFBA 4.8 - Advanced_Product_Criteria.pdf
AFBA 4.9 - Advanced_Product_Criteria.pdf
AFBA 4.10 - Product_Comparison_Sheet.pdf
AFBA 8.2 - All Course Resources.zip
AFBA 10.2 - General Sample Questions.pdf
AFBA 10.3 - Create Your Own Sample Criteria.pdf
AFBA 10.4 - Taking Product Pictures.pdf
AFBA 10.5 - Communication Cheat Sheet.pdf
AFBA 11.4 - Buying a UPC Code.pdf
AFBA 11.5 - Creating Your Barebones Listing.pdf
AFBA 12.3 - Supplier Order Checklist.pdf
AFBA 12.5 - Selecting a Single FBA Warehouse.pdf
AFBA 12.6 - Send _ Replenish Inventory Guide.pdf
AFBA 13.2 - Listing Your Product.pdf
AFBA 13.3 - Listing Your Product.pdf
AFBA 13.4 - Listing Your Product.pdf
AFBA 13.5 - Listing Your Product.pdf
AFBA 13.6 - Listing Your Product.pdf
AFBA 13.7 - Listing Your Product.pdf
AFBA 13.8 - Listing Your Product.pdf
AFBA 13.9 - Listing Your Product.pdf
AFBA 15.2 - Why You Need a Viral Launch.pdf
AFBA 16.1 - Create a Coupon.pdf
AFBA 16.2 - Facebook Product Promotion Spreadsheet.xlsx
AFBA 16.2 - Facebook Review Group Templates.pdf
AFBA 16.2 - List of Facebook Review Groups.xlsx
AFBA 17.1 - Introduction to Amazon PPC.pdf
AFBA 17.2 - Campaigns, Adgroups, Keywords.pdf
AFBA 17.3 - Amazon PPC Key Metrics _ Terminology.pdf
AFBA 17.4 - What the Bid Price Does.pdf
AFBA 17.5 - Ideal ACoS Calculator.xlsx
Ratings and Reviews
Excellent Intructors. I learnt from them a lot of productive and valuable skills regarding Amazon FBA.
A Complete and essential guide for every fba seller or service provider.
Student Work