Menu Functions: Set-up Menu
John Greengo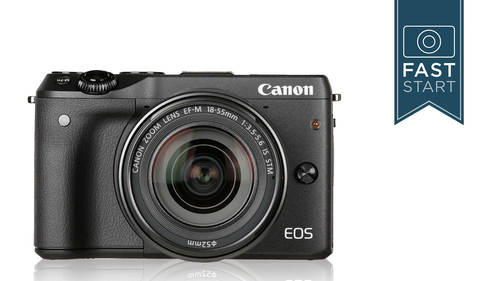 Menu Functions: Set-up Menu
John Greengo
Lesson Info
11. Menu Functions: Set-up Menu
Lesson Info
Menu Functions: Set-up Menu
and we're out of the shooting menu and we are moving over into the set up men us. So this menu is more dedicated towards functions of the general set up of the camera. And so there's a few less details things that you probably aren't gonna need to come back to but things that you wanna have set properly. So first up is the folder creation. This camera has two different ways it can organize. Pictures is either by monthly folders or by daily folders, and it all depends on how you like to have images organized on your card. I think monthly is a little bit more convenient cause if you shoot all the time, you end up with all these little folders that have just small groups of photos in them. The way that your file numbers are kept is automatically just on a numbering system from 1 to 10,000 and then it repeats itself. If you wanted to go in, you could have this reset manually if you wanted to. But normally, just leaving it in a continuous system will give you the least amount of problems wi...
th overlapping file numbers. And so I would probably not make a change here. I mentioned this about the memory cards. When you are done with your images, you have downloaded them to your computer. You have backed him up on a separate hard drive, and they're now in two separate locations. Three. If you consider the memory card, then it's probably time to reform at the memory card. Any time you go off on a big shoot, you head off on vacation. You're gonna want to clear off the images from your memory card, make sure they're backed up and then format the memory card. And that's going to delete all the images, all the file directory, all the ghost folders and anything else that might be on that memory card. Now this camera does also have a low level format options. So if you hit the info button, the check box for the low level format will turn on, and it will take about three times longer to format the memory card. But it does an extra good job at scrubbing that card clean of any data that might be on it. So if you really want to scrub that data off, then you would want to do a low level format, which is what I generally do most of the time. All right, our video system here, This depends on what part of the world you live in. For those of you in the North American system, that's the NT S. C. You're going to use NTSC. But there's a lot of countries over in Europe that use the pal system. So that's gonna be more dick dictated by what country? And your camera probably is already set to the proper one. If your camera was imported to the correct country, all right, so display control and so on this one, it is a matter of using the external viewfinder whether you prefer the automatic sensor, which I showed you earlier in the class, or if you would prefer to manually turn it on and off with the button on the site of it. And so this all depends on how you like to work with things. But I think the auto system on this works pretty well, but I can understand why you would want to turn it in manual in some cases where you might not want it switching when it does tend of one auto switch on you. So the electronica level on the camera is a way for you to see if you are tilting the camera in one direction or another. And so this might be a fun place to do a little demo on the camera. So let me make sure my camera is turned on cameras turning off cause it's so long between demos. Here, let me flip over to where we are in the second page. Let's Here we are electronic level, and we have calibration that we can go into and we can fix. I'm not gonna worry about that. Let me just go through the info and we can actually see down here at the bottom of the screen. If they're in a tight as you can get, you can tell if you're tilting forward or backward with that control, and you can also see if you're tilting off to the side. And so this is just one of those information controls that you can get. You can also get it in the viewfinder. And so it's on this screen here that also shows you the hissed a gram. And so now maybe if I hold up. You can see that level on there really easily and so you can see that level down there on the bottom as we tilt the camera to the side, forward and backwards. It's gonna tell you if it's tilted now. The problem is, is that that Elektronik level may not be perfect. And if you find that it doesn't seem like it's right, you can go in here and you could do a calibration on it to fix that potential potential problem. Haven't needed to do that. So I hope you don't need to do that either. Okay, that is the electronica level. Next up, we have the ICO mode. I mentioned this at the very beginning of the class. If you turn this on, the camera is going to get is going to darken the screen after about two seconds, and it's gonna basically turn the camera into a sleep mode after about 10 seconds and then shut it off after about three minutes and everything just kind of shuts down very, very quickly. And for anyone who's out shooting pictures, you kind of turn the camera back on and so forth. And so if you're using your camera fairly actively, you're gonna want to leave. This turned off, but it does save you battery power to turn it on so that the the time that you want to turn it on as if you were in a battery crunch so you can get in on the specifics of the power saving beyond the ICO mo. Just on how quickly does the camera shut down will automatically power down or not? And how long does it take to turn that display off? And there's some adjustments in time that you can go there and set that for most people. I don't think they really need to make too many adjustments here unless it's just not working the way that you wanted to another control that I hope you don't need to get into. And that's just the LCD brightness. I would keep this in the middle of the range if you are trying to show people photos, and it's really bright sunlight. That's the main time that I would bump this up to its highest city. But for general exposure reasons, I try to leave it in the middle. Most of the time you can set the time and date, and you can have a setting for your home as well as one for travel. So if you travel between two destinations, you don't have to keep switching the clock. You just simply switch which location you are at, and then you can go in and set your date in time. And there's also a daylight savings time adjustment in there as well. So you don't when you go through daylight savings time, you don't change the our back and forth. You simply flip the switch of its isn't on daylight savings time or not. Of course, we will be able to exchange the different languages lots of different languages in their pick one that, you know, that really decent advice. I'm not sure. Okay, the beep, beep, beep, beep. Be OK. So very cool. Piece of technology lets you know when you're in focus, but it's also a little annoying to your fellow photographers and your subjects and everyone else, and kind of makes a little bit of an annoyance. And so once you've figured out how your camera focuses and you kind of got a feel for when it's and focus, I probably turned the bebop Piper always prefer a little bit more discretion When I am shooting at first, the hints and tips are kind of nice to see, you know, like, Oh, what does this do? What does that dio? And this is going to show you what that is. So let me go ahead and make sure my camera's turned on here and show you what those are. So let's go on to hints and tips they are on. And so, as I turn the dial into the scene intelligent mode, it gives me a little bit of information back here. Let me turn this so you can see it a little bit better. What is the hybrid auto mode do? And then it tells you a little bit of information about it. And for the photographer who knows what they're doing is like I know what I want to do. An aperture priority. I don't need any information about it. You can go in menu and turn this sucker off. So now when you change modes, it just changes mode without giving you a lot of fuss about it. It just changes it without having a display screen that pops up over the information that you might be trying to look at. And so at first it might be handy to keep it on while you're learning the camera of them. Once you learn it, you'll probably want to turn it off. All right, next up. Mentioned this towards the beginning. Actually, there's our touch operation. Oh, uh, for the touch screen on the back of the camera. If you want to disable it, you can completely disable it if you want to set it kind of on an extra sensitive mode. If you have gloves on, you can do that as well. What I did mention earlier in the class was keeping the sensor clean on this, and so that means not leaving the camera without a lens on it for any extended period of time. And so the camera does automatically clean when you turn the camera on and off. You can tell it to clean by clean now. And if you do want to use some sort of cleaner about the most that I would recommend is one of these eight. Excuse me air blowers. So take the lens off and use this. Don't use compressed air because that has propellants in it. That may damage the sensor, and you could try to blow off any dust that might be kind of sticking to the censor. Anything more serious than that? I would probably recommend having a professional look at the camera. All right, Page four in the Senate menu. We're moving right along, folks. We have some options for going in and controlling. Some of the WiFi functions were not going to dive too far into this. But if you do need to go into a just the NFC password and resetting things, this is where you would do it in the menu system. Probably the most useless setting in the entire menu is where it shows you some logos of some certifications that the camera has thes air badges, thes air merit badges from the camera. So the custom shooting mode. If you remember the sea on the mode, I'll was your custom moto how you like the camera to shoot. So I set the camera up in the way that you're gonna want the camera to be for whatever type of shooting that you want to do. Maybe you do Portrait's and you were quickly want to have the camera ready for Portrait's, which means that you have really shallow depth of field in a particular focusing system in a particular metering system and anything else that you want set on the camera, set it up as you like it. Come here to the custom shooting mode and register that setting, and it will be saved in the sea setting. You can then go back, change the camera back to however you would normally use things. And then when you flip it to see, it's got all your safe settings ready to go virtually instantly. This is kind of a cool when you can add your name or your email information into the copyright info. And so, if you're camera was ever lost or stolen, you would have this information as part of the cameras. So somebody who wanted to be honest and get the camera back to you would have information on how to get in touch with you. And there's a good chance that the thug who might steal your camera probably wouldn't think toe look in here to find information about you and so nice might be nice for collecting this from the police or any sort of lost, uh, location where your camera might end up and so adding something in there. If you have not been paying attention for the last hour in this class and you have totally mess things up, you can clear all the settings on your camera if you want by going here. And so this is something that I did before I started the class because I wanted to have a camera that was basically the same as one that's right out of the box from the factory. And so if you kind of want to start fresh, you can come here and you can clear all the settings. The firmware version. We've only had one very minor update to the firmware on this, and it's version 1. As of the recording of this class, now that may change in the future. Can and may find a bug in the system where a feature it wants to add and they will post a new firmware update at their website. So you need to go to Cannons website, go to their support in downloads page and look for information about this camera. The m three, and if they have an update, it'll say 1. or 1.12 or something like that. And it might tell you the additional information and changes that they have made to the camera, but no major updates at this point right now. And they also have updates potentially for different lenses that you might have on the cameras well. And you can go to your cannon website for more information about the details of how to update it and if there is anything new to update with.
Class Materials
Canon M3 Recommended Settings
Ratings and Reviews
I am a complete beginner with photography, I've only used my phone until now. I bought my camera about 3 weeks ago and I've really struggled, as, for example, the manual says turn the dial to select, not which dial, or how to get to the correct place, setting or menu, so that the dial will then work. I'm only up to the 5th lesson and I feel that I understand my camera so much more. I wish I had bought this on the first day. I'm not connected to this company, author or anything else, I was just frustrated, and feeling like giving up as I couldn't get an unblurred photo on my new camera. Thank you so much for this wonderful, easy to understand and follow guide.
I wasn't too impressed by the M3 until I found this course. It changed my whole outlook. John gives a great delivery and fully explains in plain English.
Student Work