Live Demo: Wifi
John Greengo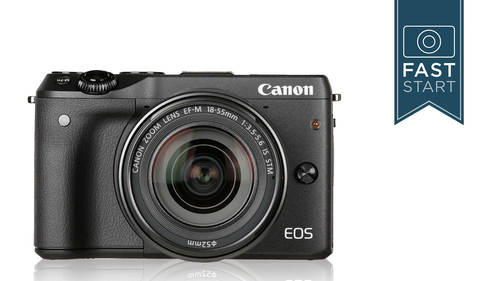 Live Demo: Wifi
John Greengo
Lesson Info
8. Live Demo: Wifi
Lesson Info
Live Demo: Wifi
all right, and then on the top of the dial, we have the WiFi function on the camera. So if you want to download an image from the camera to your phone or you want to use your phone as a remote operation for the camera, you can use that as well. And so the WiFi is a whole different areas, So let's talk a little bit about WiFi for a moment. And so, in order to get into this, it's a little bit awkward in my mind because you do have to play back an image and then hit the WiFi button in order to get in here. So you got to play back an image, and then the second step is to hit the WiFi button, and then you're gonna have a number of options as to what you can do. You can transfer images to a camera. You can view images wirelessly on a TV. If you have the right type of TV, you can transfer your images to a Web service. You can connect to a printer, or you can connect up to some sort of smartphone, and it's connecting upto. A smartphone is what most people are going to dio and so that's what we...
're gonna talk about here in this class. The same ideas would be used for connecting up to all the other devices. So various things that you need to do with your phone and there are things that you need to do with your camera to get things set up properly. And the first thing that you need to dio is you need to go to Cannons website and download their canon camera connect. And so I think they have had a couple different APS in the past. And so if you have a camera from a few years ago, you may need to go and download this new app so you can go to any of the APP stores and download this app, and you will need that so that you can control things from your camera. The next thing you need to do is on your camera. Next step is playback an image and then hit the WiFi function and then connect it up to the smartphone on the phone. You need to go into the WiFi and go through a number of steps. The ones that I have grayed out are ones that you only need to do the first time around because thief first time you make a connection, you got to go through a few extra steps. And then once you've established line of communication, the cameras much quicker about understanding what it's trying to connect up to. And finally, here is the the nerve racking point for me on the in the class today is I'm going to try to hook my camera up to my phone live right now. So Step one is download the cannon app. And I've already taken care of that, folks, so we don't not gonna wait for me to do that. But I am gonna go and let's turn the camera around so that you can see what's going on here. All right, so I have hit playback on the camera. I've got an image that I've taken earlier today, and I'm gonna hit the WiFi function on this. Now, I have already connected up with my IPhone, and if I hadn't, I would simply go up here to connect to my phone, and I would establish a new film, But so right now, I've already kind of work through this just a little bit to make it a little bit quicker for us. I have the IPhone right here, and I'm gonna hit set. So now it's sending out a WiFi signal, and I need to go on to my phone, and I think we're gonna go to an overhead camera shot, get my phone lined up here and let's get this straightened out here. So now I need to do a couple of things. Let's get into my phone. And I need to turn on my WiFi system cause I currently have it turned off. Let's the WiFi is turned on. So here's all the WiFi networks and down here whips. Where to go. It was down here for a moment. Did it turn off? Oh, there it is. It's selecting it. I've already selected right here. So it says Eos M three. And so it already saw that connection. If it did it, I would have just selected. All right, next up, I'm gonna need to go on to the lets you adjust. My wife I turned on I selected it. I'm gonna need to open the camera app now, so I keep all my WiFi opens WiFi APS down here. There's my canon app, All right, so it's gonna turn on camera is not connected, and it now just it connected to camera the first time around, there's gonna be a little sign here that you just need to click once that you do want to do this. So there's a number of things that we can do here. We can do the camera settings, which is not very exciting on this camera. I can set the time and date, and that's it. Well, Aiken, look at images on the camera, and so here is that image that was on the camera and I can zoom in and I can take a look at this. And if I want to download it, I just downloaded it to my camera right now. And so if I want to find an image here is Ken Appreciate. Let's download that image and it's in my photos. And so if I want to go to my photos now in my photos, here's a picture of candy before class, and here is the photo of one of the walls in here, and then at this point, I could send this out Facebook tweeted mail it whatever I want. I'm gonna go back into the camera app here because we want to get to the cool area of this, which is remote shooting. All right, so now what I'm gonna do is I'm gonna take the camera and I'm gonna go move it over to our camera, stand over here pointed over in my general direction, and we'll go back over to the overhead shot because we got the camera over to my right hand side and we can see down here Now I can Can I zoom in? Can I focus? I can zoom in. I'm zooming in on myself, which is just very disconcerting. I got to tell you folks on. And then there's a little button down here that I'm gonna slide up to focus and I can take a photo. Wait. I should probably look at the camera for the smile. I look over the camera and smile, John. Hi. Okay, So I just shot a picture of myself. Let's go find that picture right here. And so here we are. It looks like I'm using a little bit slower shutter speed. So I got a little bit of a blur. They're going on. Uh, and so I want to get rid of that photograph there. We can go in, and we can make a few control changes on the camera down here. I can control. What? Aperture. I think we should be at a faster aperture to let in a little bit more light. Okay, let's Ah, go in and change our eyes. So we clearly need a faster shutter speeding here, So I'm gonna goto s 0 800 Bring that back and manual focus. Let's see, I think we got the focus. I think we got the focus set pretty good there. And let's try this again, and I will hold steady. Go back to the last image, which is down here and let's zoom in. Okay, It looks like we got much better sharpness on this one because I held still and we had a little bit faster shutter speed on it. And so we can look at information when we have here. I don't want to do that. Let's see if we play that back. Okay, so there's a limited number of controls that we can do here. We can change a little bit of the focusing system and the exposure system, and that's about it. We could take our images. We can download them off the camera. As I said, we can load them back on to the, uh to the phone, and then we can send him out from there. So if you want to get a shot with yourself in there, get the camera in a unique location. This is a great way to do it, and it's pretty quick and easy to get it set up. And so I think this is an area for people have a lot of fun in photography because getting that camera in interesting locations is one of the keys to get in good photographs now to turn off the whole thing. I am just going to simply close the app on my camera and shut my phone down so I don't get any phone calls. And then on the back of the camera, it says it's been disconnected, and I'm just gonna hit the okay button and get back to things, and I'll delete those photos of me later on. You could be sure of that. All right, so that is the WiFi on the camera
Class Materials
Canon M3 Recommended Settings
Ratings and Reviews
I am a complete beginner with photography, I've only used my phone until now. I bought my camera about 3 weeks ago and I've really struggled, as, for example, the manual says turn the dial to select, not which dial, or how to get to the correct place, setting or menu, so that the dial will then work. I'm only up to the 5th lesson and I feel that I understand my camera so much more. I wish I had bought this on the first day. I'm not connected to this company, author or anything else, I was just frustrated, and feeling like giving up as I couldn't get an unblurred photo on my new camera. Thank you so much for this wonderful, easy to understand and follow guide.
I wasn't too impressed by the M3 until I found this course. It changed my whole outlook. John gives a great delivery and fully explains in plain English.
Student Work