Using Color in Home Design
Tobi Fairley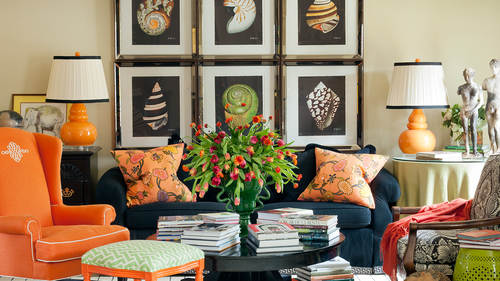 Using Color in Home Design
Tobi Fairley
Class Description
Brought to you by House Beautiful Magazine, award-winning interior designer Tobi Fairley comes to CreativeLive for a special course.
Are you afraid of picking the wrong color for your living room? Selecting the right hues for your home can be a daunting experience. Tobi is internationally-renowned for her signature bold style and fresh approach to interior design.
Using examples from her extensive portfolio, Tobi will give you no-fail tips and techniques to help you turn your home into a space that reflects your unique style. You'll learn about the psychology of color, how to pick the right color for the right room, and find out all about the latest trends. You'll also learn how to pair colors and textures and help freshen any room in your home.
By the end of this class, you'll be equipped with the tools you need to embrace color in a big way.
Ratings and Reviews
Very convenient and creative! Continue In that way!
Student Work