Mod Matrix and Mixers
David Earl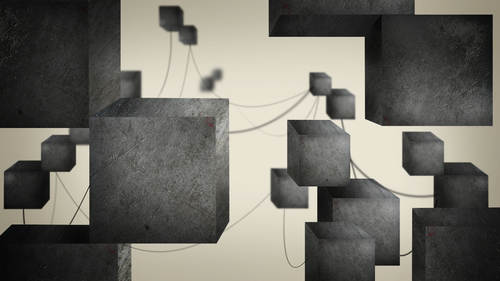 Mod Matrix and Mixers
David Earl
Lesson Info
16. Mod Matrix and Mixers
Lesson Info
Mod Matrix and Mixers
Now, let's try tapping Mac Rose to make this a lot easier making building this complex instrument. Oh, easier. So I'm gonna copy and paste this operator so that I have six of them, just like an old dx seven. I'm gonna make it nice and neat because I'm just like that. So in our macro is, there's a lot of wonderful macros that we can use now. I've We've been taught how to create envelopes, been taught how to create telephones from scratch. We even made macros for envelopes and all of those and things like that. But what we can do now is we can actually go into these building block, Mac Rose. And if you ever need on envelope, there it is. There's an 80 s are envelope with all of the knobs and sliders and options ready to go. Why didn't I do that in the beginning? Well, I wanted to teach you how to do it. So there you go. I didn't want to get lazy right off the bat. We also have pitching gate, which is also a great one to just immediately make use of and then, um, even samplers and aunt mi...
xtures and all that kind of stuff under classic modular were actually given some very interesting Macron's that are based off of old, actual modular synthesizers and one of the things that they had in a modular synthesizer. And we have in most sort of modern models of synthesizer. These days we have something called a modulation matrix. It's taking the input like a source and going to a target. So info comes in your very an amount that it's gonna go and hit a target. So I'm gonna go to the mixer AMP section and I'm going to choose the Mon Matrix audio. So this is all for audio. It's gonna receive an audio input and sending audio output. Unlike if we went Teoh event it be like, you know, 01 27 red ports. So this is all black ports, the other ones red ports. Now what does this look like when we're in the panel view? Whoa, Okay, I gotta send sort that you get a kind of sort things out here. There's the Mon matrix, and I'll start pulling my operators down. So this obviously is going to be operator six. I pulled from the lower right hand corner so that I know each that I'm working with here. So that's gonna be four. Pull this mon matrix off to the right for right now. Three Teoh one. Come on. No, my mom makes there's kind of off to the right. That's OK for now. Gonna jump back into structure view. And what I want to do is look the outputs from each operator into the input of the Mod Matrix. So I got six. But I think the output of the mod matrix going to go back into the FM input on each of the sense. Okay? It's not all the operators have access to the other operators to control. Um, either be a modulator or be a carrier. And our amount knobs for that are going to be in the mod matrix. Okay, so the other thing, though, is that if something is a carrier, we want to listen to its output because right now there is no output. So I'm gonna go back in and have to make a decision, like, basically, if I want something I can in reactor in the way that we have it now, I could not only have something be a modulator wave. But I could have that modulator brave. Be listened to as well, so that we keep our additive aspect of this as well as our FM. So I'm gonna create a simple mixer right now built in modules signal path at mixer. I'll give it six ports. And I think what I'd like to do is create signal path. Distributor. Give it to ports if it goes to one because of the input position, will be determined by a button panel button. Okay, so when it's on when that operator is on, it'll travel through to the mixer O P one. Call it through. Duplicate that attaches to the 2nd Make myself a little room. There's four to sit in command be, but actually just need two more. There we go attach their outputs, attach their inputs four five, six and ask him naming to Dio to There's three use for and six stays. All right, who, All right, attach this. Go after a panel and, of course, got a bunch of failures and buttons and all kinds of stuff to deal with. Now, here's where I'd like to talk about We're running out of real estate for this instrument. Really? I mean, cause I also have split level control for all of this, and it's gonna end up taking a lot of real estate. So we're gonna talk about a little view option that we have once I am sure that this is all working. That is, Yeah. Pull that over on. I gotta meet those feeders level. I really should have ripped this off from the other one. Well, see, I was gonna be thinking what you can steal from previous work, but for now, I'll just create them after seeing how tedious it is to do this. The macro those factors make a lettuce in smackers make a a sense. Yeah. Just to be able to dive, dive in and grab a bunch of those and no what you need ahead of time. It's really cool. You're showing everyone how toe actually build it, though, and construct your own right? Exactly. But the idea of doing all this what if I did this macro building blocks mixer. I have a four channel mixer. I don't have a six channel mixer, but I have a four channel mixer and the cool thing about the four channel mixer that they made. Look, it's got send and return just like a real mixer. You know, it may be a little bit more than what I'm looking for, but I'll tell you, it's It's a sexy looking mixture, considering, of course I don't know how to grab it here, but there we go. So that's an example of Look at that Macro is not beautiful. There's four channels and then we've got So there are channels and there's our master and I would be willing to bet there's only four channels, right? But maybe I need sex. So if I double click well, there's Channel one through. There's 1234 Right. And I gotta be I gotta I gotta be a little careful gonna make sure that you know, I've got this master section. I need to look at the master section and understand what that's about. Who it's actually pretty. Uh, it's pretty intense, but what's coming as an input there? I mean, cause I think these air going, Yeah, these are going directly to the outputs, so it makes me wonder if I couldn't just do something like this. Look at that. The they're all traveling into each other, so it's kind of a mess. It is part of the reason why I'm not using the macro immediately because that have to sift through. And I have to see how these things are being bussed. Because if I pull this over the bus end, the sense section are both hooked into the outputs on each of these, and I have to know why. So I'd have to actually go into this instrument, really do some research to figure out why they're doing what they're doing. And I think that that's a smoother and all this other kind of stuff that we want to definitely check out. Now I do. You know that You said these channel strips Do you have stuff like E Q? And this right here is called the core module. Now, the interesting thing about a core module is that we talked about building from modules, right. That's what this course is about. If you get into a core module, you're actually writing the math. So you go, you're actually building a module. So if you really want to get that deep into reactor, you can You can actually go in and and get all the math together to create your own. Let's see you go. And you find a DSP algorithm that you really like online. Oh, that's the lexicon. DSP algorithm. That's really cool. Oh, I shouldn't say that. Look at that really cool algorithm that I found online, you know? But then you can actually do the math Inside of reactor could create on court. You're on course l that says OK, well, this is this is a diffuser, as lexicon would do it or somebody else, you know, sort of in the spirit of And you could write your own Matt just pretty crazy. But that's what they're incorporating here. So, you know, there's your meeting solo button and these audio smooth er's and all this kind of stuff. And here's the input. This is the actual input coming from. Yeah, So these are the input ports. So if, like, if I plug into four so there's input for I plug into four, it goes into the system, goes into the core module, court martial processes it, and then the core module sends out to two bus outs to send outs and then a left and right out. And when I look at that in this module, they're the bus and there's the sends. But it looks to me as though, yeah, there's the left and right out. So if I go to three, do I see a left and right out? Those were actually lamps. Yeah, those are level meters. So really, all of the sound is going through the bus in the sends. That's very interesting. So if I get a Channel four and I look at this Channel four, I see that there to there to bus outputs left and right then there to sends. The whole idea is that that's what you would use for your center returns on your mixer. What was interesting to me is that when we get to the master, we've got the bus out of one goes to the bus end of to So there's our bus input. Then we have the bus out of two, goes in the bus in of three and so on and so forth. So I think ultimately will would have to happen. And this is this is mighty tricky. Let me see if this works this might not even work. This is the thing about using macros is that sometimes you're wrong. Um okay, so there's four channels, so all duplicated now, I'm gonna delete these input cables here. Said said smooth. I'll take the bus out of four and go into this. Gonna take send out going to these sins smoother. That'll goes in here. Bus outs, bus bus, sand send. Theoretically, I've just added two more channels to this mixer. Theoretically, it should all behave. This should be five and six input. Save it. Thank you. Very good point. You should always be saving, just in case something goes wrong. So look, I have five and six came up down below, So to test it, I'm gonna send into five and six and just see if those channels air working and, of course, have to look at the rest of my stuff. Here. There's up one through my levels. Yeah, The bigger your synth, the more stuff can go wonky. So yeah, Here's channel. My master channel. There's Channel five. This is likely Channel six I v c All my lamps turned kind of an orange color. Yeah, I don't think it likes I don't think it likes what I just did. There may be certain things that are going on in this that it doesn't like. 123456 This is gonna be channel five. And this would be Channel Six that just to just to test it may be what I'll do is create. Here's the tricky thing. Instrument. I'm just gonna pop a synth in here. That's a whole instrument right there that I just popped in. Yeah, it looks like the mixture doesn't like it. Whoops. That's when the boy mint. So, yeah, that's the thing about Macros. Macron's air really complicated. And sometimes oh, I'm getting signaled. Oh, could it be so It worked. Somehow I got So now I made it happen. So I just added two channels to a four channel mixer. No. So we started with a macro. Then I went into the macro, and you have to like, you have to look at the macro just to see it's, you know, we saw just how complicated that routing was. But ultimately we saw that Channel one was going to Channel two is going to Channel three, which is going to Channel four and Channel four was terminating at the master. So when we created five and six, we had six terminated the master and had the others just flow through, mimicking what was happening into three. So there's a first for you. I haven't done that before, so I'm really proud of myself now.
Class Materials
Reaktor Ensembles, Loops, Macros & Sample Maps + Course Slides
Ratings and Reviews
This is a GREAT class. I highly recommend it. Reaktor can be intimidating, but little by little he breaks it down. I feel like I have gotten practical use out of it from watching these videos. There is so much to learn here. I have come back multiple times to watch. David Earl is a superior instructor. You will enjoy him. I hope he will do more here.
David Earl (he doesn't care what you call him) is the best! I watched so many tutorials on Reaktor and by his second video I already learned more than the other ones. Thank you!
Student Work