Building an Additive Synth: LFO
David Earl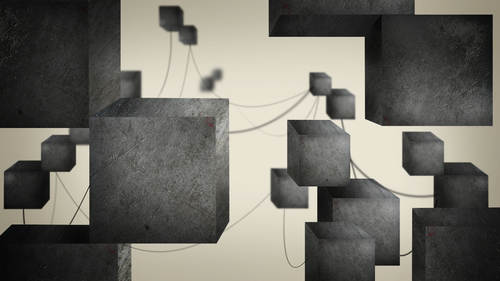 Building an Additive Synth: LFO
David Earl
Lesson Info
12. Building an Additive Synth: LFO
Lesson Info
Building an Additive Synth: LFO
back to the structure who started the complex already. And just imagine we have a whole bunch of these. So all right, click and I'm gonna make a telephone now. Oops. That's not what I wanted. I want a slow LFO. Ah, there we go. All right, So definitely want to control frequency amplitude. I'm not gonna even dio I'm going to create a constant for that, just like we did before Gate goes in, Aptitude gets a constant of one. I'm gonna create, I think. Yeah, go ahead. Will create this switch. So wait a minute. You know what I could do? You know, it's safe. I'm gonna open up many days that we did earlier, and I'm gonna grab this telephone. Mac macro, copy it. Go back to my additive and paste, uh, so that there is the advantage right there of creating macros because you can save them. Precisely. Just go grab it. And it just saved. And we always think about working in Reactor is an additive process. Yeah. Okay. So, like, you make it since then, you, like, use that in the next seven. Did it alr...
eady. So, you know, I should have taken all my envelopes out of there to accept for tuning. I have this invert thing that I was adding and other stuff, so I didn't You know, I know that this is slightly different, but yeah, that's why you want to save your macros and do all this work. So later on, when we're building the sampler and working in some of the FM stuff, we'll start loading Mac Rose. They have a great bank of macron's that already have envelopes and already have stuff built for you. But I also want to show how to build these things from scratch because it's important to maybe you wanna do something funky with your envelope and send a control message to the decay stage that moves up and down or something funky like that. Then you would use a module. But macro Zehr wonderful for this kind of thing, where it's like, you know what? I don't have to go through and program this whole LFO again. So But I am gonna add something to this LFO um So the LFO, it's hard to decide whether I want the LFO to go to pitch already amplitude and honestly, I might want to make a switch where I can tell it to get a pitch or go to our amplitude. I think that's what I'm gonna dio when we go into the envelope for a second are the LFO. So now I'm in the LFO and I'm looking at it and I see that it's got an event output, right? Um that's cool and all, but I think I also when I want to send it to places and I want to be able to switch between those two places. So what's their filter LFO amount here it's going between zero and 100. Interesting, because we always have to think about values at every step of the way. So the output of this is going between zero and 100. I think what I'm going to do now is I'm gonna remember that amplitude area that I always switch to a constant of one. I think what I'm gonna do is actually turn that control back on. So now I've got amplitude, which is going to be 0 to 1, and then it goes up to this multiplier and what I would normally do with this is it would be going directly to our filter. Right? But the thing is, our amplitude on our oscillator likes to see The pitch where this is going to go to do pitch would be something more like 48 negative. 48. So, um, those are two different values. So here's what I propose. I'm gonna call this output pitch, then what? I'm going to dio Okay, that's so that's going to pitch. This will be other 24 negative with step size of one. So that's handling that's handling the pitch. So instead of filter LF oh, this is gonna be called pitch LFO amount. It's so this is one way to do it. I'm gonna show another way. So I'm also going to create a multiplier, actually do even I don't even need a multiplier. So you have to think about every step of the way. So I've got frequency and I've got amplitude. The amplitude is automatically 01 So I need at this point here at this multiplier is to give it a number that works. So I think what I'm gonna do is create So we're going between let's say 24 and if this output a swinging between positive 24 negative 24. Then the amplitude should be multiplied by 24. Let's try that. So I'm trying to do an experiment here to see if I can have this going to two different locations at once, but have its few knobs as possible. So I want one amplitude knob on the LFO that when I turn it up, it does the right value for pitch. But then I also wanted to g o to the amplifier. And when it goes to the amplifier, I want to be able to give it a value of 0 to so it already is a value of 01 Here's the amplitude So that is ultimately what our input for the oscillator wants to see. A Of course, what's interesting is that then we have this envelope as well. So these were some of the conundrums because if I attach this LFO to the AMP. AMP. Inputted the oscillator, we have to think about what it's doing. What it's gonna do is it's going to start making the gate on the back of it. Do this, and we already have an envelope shaping it as well. So we might want to do is save that LFO for later and maybe attach it to a mixer or something else where it's not going to affect the playability of the center. So in that case, I'll take this out for now, and I need to check my work because essentially what I'm doing now is I'm saying the amplitude of this LFO, which is the height that's how much it's going to change pitch up and down have it multiplied by a constant of 24. So as I turn that knob between zero and one, that zero and one is no longer zero in one, it's going between zero and 24. So let's see how that affects pitch. I'm gonna attach the outputs of this directly, and it's probably gonna be loud. I'm gonna turn this down a little bit. This is our master output in reactor. Yep. And sure enough, it's very high. S, um Of course, tuning was up too high. Set to default, set to default. Just controlled click control Click set to default s so I can hear that my, uh, envelope to pitch is working and then look to pitch him out, though it's only going 0 to 1 that me v zero to at least 24. That's more like it. Filter my omelet. Pitch down cool. Good on my LFO. Make sure the man LFO is attached to pitch sounds like a telephoto. Me. Let's get into the panel if I turn the amplitude down. Sure enough, there's no effect, right? But as I turn it up, even though the amplitude says 01 using that constant that we had now it's full two octaves, more horrible tuning. That's very popular with boards. But I can also turn it off, which is great. Okay, so we're getting pretty near toe having a cool The cool thing happened. I also need to check my my envelope to pitch inverting it because we created that invert button. But we haven't tested it yet, So now it should be going up. Oh, no, it goes down and then back up again. Ah, cool. So we're getting there, getting a lot of control. Um, but let's also get okay. We have our amplitude envelope is good, and no one thing that's important is when we have the bass tone of this. Like how it sounds just on its own. We gotta make sure this kind of simple, because we're gonna be adding a whole bunch of these together. All right, so let's check out the harmonic. Not because we haven't checked that out yet. Let's have a listen to the harmonic Siri's. So I'm gonna hold this, see? And I'm gonna go up to the harmonic Siri's cool harmonic Siri's course tuning. Fine tuning, that's all Working LFO is a little too big. I'm gonna go in and kind of make it smaller because like I said, we're additive. So we're gonna have a ton of these things and actually, I think I'm gonna take the I don't think I'm gonna worry about sink phase. That's basically when you're telling it to re trigger, it's like at what point of the wave your re triggering from just gonna get rid of that because you don't have to have everything connected. Nama lfo is getting really small. That's good. I'll even make my button tiny. There we go. So just trying to cram as much as I can into this little window. All right? That's pretty good save. I should've been doing like crazy. All right. Does reactor have an auto save? No stars there? No. Oh, it doesn't know. So you gotta manually save is often possible all the time. That's why I said you should have, like, a claw. You can download Apple scripts that basically do. An automatic command s your program. I've done that. I've done that before. When I was in logic before logic had auto save, you know, I had this app that every two minutes it would save, um, so that's one way to get around it. All right, so now just one of the things that Adam a telephone that I think is kind of clever. I'm gonna add a voice combine, er, auxiliary audio voice complainer. Remember, these takes multiple information and then turns it into a mano stream. And I'm gonna right click, and I'm gonna create a little lamp, a little light and the little light if I get its value. Correct. So I get a function. Okay. Right now, the minimum maximum value is one 01 Uh, I think for an LFO, it should be negative one, because in l A focus swings between one and negative one, and I'm gonna turn continuous mode on. So that means that it's going to swing between one and negative one, and the brightness of the lamp should match the LFO. So that way we have a constant little light reminding us how faster little LFO is going. Of course, I just took up more real estate with it. Bad me. So you see the lamp? It kind of pulses. What, anyway? That's just kind of It's an extra fun thing. It it also it's it's good to get that kind of feedback. And if you go into these lamps, these panel stuff panel stuff is really cool when you want. When you want more visual feedback from your environment, you know, like beyond just having your knobs and the basics together. It kind of allows you to get you know, Now I know what speed my LFO is at without having to look at a value you know, the values and very meaningful to me. But seeing that little lamp go off, that's pretty meaningful when I go to view and I can turn off the label for the lamp, so it's just a little light. Also, this switch I know it's a switch. I don't have it. I don't have to have it telling me that it's a switch. So I come over to visible and I turned the label off. It's all just ways that I'm trying as hard as I can to conserve space. All right, Now, let me think. Yeah, I'll make these knobs small as well. Harmonic course tuning and fine tuning. I'll take this invert pit invert envelope up here can move these together. I gotta decide. Like I think it's all done. I think it's all good. Go back here to my structure of you. It's save again.
Class Materials
Reaktor Ensembles, Loops, Macros & Sample Maps + Course Slides
Ratings and Reviews
This is a GREAT class. I highly recommend it. Reaktor can be intimidating, but little by little he breaks it down. I feel like I have gotten practical use out of it from watching these videos. There is so much to learn here. I have come back multiple times to watch. David Earl is a superior instructor. You will enjoy him. I hope he will do more here.
David Earl (he doesn't care what you call him) is the best! I watched so many tutorials on Reaktor and by his second video I already learned more than the other ones. Thank you!
Student Work