The Structure of Reaktor
David Earl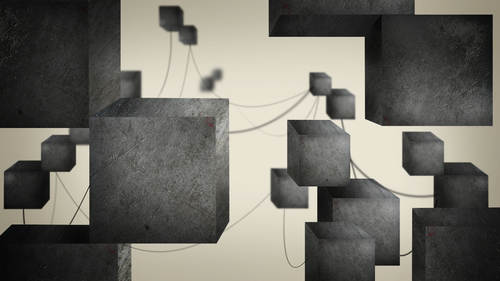 The Structure of Reaktor
David Earl
Lesson Info
1. The Structure of Reaktor
Lesson Info
The Structure of Reaktor
so Hi, everybody. That was a great introduction from Drew. And let me just give you a brief overview of my purpose for the day. My purpose for the day is to make you a little less scared of Reactor Reactor is a modular environment where basically we're taking a synth that we used to just like twiddle knobs on and we're ripping it open and actually building since from the ground up. So to do this, we're going to examine different types of synthesis, starting with subtracted, moving toe additive and then FM synthesis and then sampling. And along the way, through each of those types of synthesis, we'll be exploring how to create a sense from the modules that created Alright. So first, we're going to start with just the overall structure of reactor and you'll find, as I teach this course that he was very specific language about things. It's very important that we follow. That s so we don't get lost because I find that one of the hardest things is our imagination is so good that we come of ...
all these interesting ways that you could do things in reactor. But I'm going to try and put a box around that. So it's a little bit easier to understand things. All right, So, like I said, we're exploring reactor and I want you not to be too afraid. You could be a little afraid, because this is very challenging stuff. Reactor has two main windows. There's the panel view and the structure of you. So the panel view is basically if you are looking down on top of a synthesizer and you had all of your knobs and you're sliders and the things that you tweak and the keyboard that you play, that would be equivalent to the panel view in Reactor. Now, when we talk about the structure, the structure is basically what it looks like when you take your synthesizer, open up the top and look inside of it. So that's the structure of you. And those are the two main views that we have in reactor. So the way to understand reactors layout is to think of it like it's your studio. Well, wait a minute. I mean your studio, of course, which looks like this. It's beautiful and awesome. So the highest tier of reactor is called the ensemble. Okay, so the ensemble is like the room that you're putting all of your synthesizers into. You can't open up any other window. Besides the ensemble, you can't have two ensembles open at one time. Okay, Now, instruments can be placed inside of an ensemble, and you can have multiple instruments at the same time. So you're in your studio and you have a synth over there in a drum machine over there That would be the equivalent of having instruments in your ensemble. Now, instruments can also house other instruments, so if you think about it, it be sort of like, uh, maybe a synthesizer that has a drum machine built into it. There's also something called Mac Rose and Macro Zehr, basically these folders that contains stuff there used mainly for organization. Now a macro can involve a bunch of instruments. It can have other Macron's inside of it. A macro, like I said, is mainly just used for organizational purposes. Now you can house anything from instruments to modules and modules are the component building blocks of reactor. These air, the Adams of reactor that we're building our synth off of says you see, have a macron, have some models in. I work very hard on this keynote. Okay, there are all kinds of modules available to build descent. And what you do is you kind of create them within the structure of you of reactor, and you link them up. And when you link them up, you get your sense. So in this case, we're looking at a gate, which is me hitting the keyboard and telling an oscillator, Hey, you can play now, note pitch, which follows the pitch of the keyboard. And then it's going into an oscillator, which makes a sound going into a filter which filters that sound and alters the tambor of the sound. And then it goes into the amplifier, which is basically where we can amplify. Do panning have some effects, that sort of thing. So triggers sound generators, filters, mixers and even math. Yes, math. Now I'm gonna You still here? Yeah, OK, now I know math. Like when we think about music, we think about math. Like, you know, we don't want to do math, right? But I'm gonna take it easy on you. The math is not a big deal. Uh, it's just used to do a couple things, and we're gonna use it in the application of making cool sounds right. Don't be afraid. All right? So modules have ports. So this is what a module kind of looks like. This is an oscillator. It's gotta pitch input, an amp input and an output. So ports are on the left when they're on the left. There called inputs and one on the right. It's called an output. And I know that seems fairly self explanatory, but I'm gonna say it anyway. Now, ports could be read or they could be black. Read ports are for what are called event signals and black ports air for audio signals. Now, a good example for an event signal would be log arrhythmic pitch log. Rhythmic pitch is shown in red because the pitch input follows midi note pitch. Now, anything Midi is gonna be 0 to 1 27 in terms of its resolution. So when we look at an oscillator, you see the pitch in put his red 01 27. Now that's different from frequency, which would be linear value. It would be an audio signora linear value. So frequency that's expressed in hurts, right? So if you get Hertz to 20,000 hertz, you know that's linear. Hurt, hurt, hurt, hurt. We're not talking about something that's like going from 4 42 8 80 or whatever stepping by using log rhythmic pitch. It's actually smooth.
Class Materials
Reaktor Ensembles, Loops, Macros & Sample Maps + Course Slides
Ratings and Reviews
This is a GREAT class. I highly recommend it. Reaktor can be intimidating, but little by little he breaks it down. I feel like I have gotten practical use out of it from watching these videos. There is so much to learn here. I have come back multiple times to watch. David Earl is a superior instructor. You will enjoy him. I hope he will do more here.
David Earl (he doesn't care what you call him) is the best! I watched so many tutorials on Reaktor and by his second video I already learned more than the other ones. Thank you!
Student Work