Interface Overview and Creating a Basic Synth
David Earl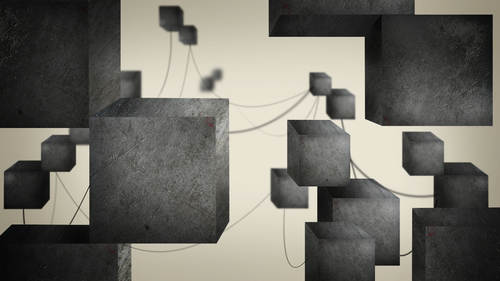 Interface Overview and Creating a Basic Synth
David Earl
Lesson Info
2. Interface Overview and Creating a Basic Synth
David Earl takes you on a tour of the Reaktor interface and shows you how he sets up an Ensemble.
Lesson Info
Interface Overview and Creating a Basic Synth
So let's go ahead and make a sense and apply these things. I'm going to show you the panel that you end the structure of you and we're going to build a basic synthesizer, all right. Showing an open up reactor here, the way I like to open reactor. This is just a total Mac thing. Uh, I like open applications by hitting commands space bar and then just typing react because nothing is spelled like reactor. They like K's a lot like anything that has a C, they usually throw a can. I've since the theme there. Yeah, right. Part of the branding made of this part of the brand name. All right, so this is our view and reactor. When we don't have anything open on the left hand side, we have an inspector where we can go and look through our libraries and things. And then we have a snapshot view. If we had a synth open, we'd able to select precincts presets within that sent using the snapshot you. So there's a user library, a factor library, and then what they call players which are special since mad...
e by native instruments to be played by reactor but they're called players because you can't really edit them or steal bits from them. Which is another cool thing about reactor. Feel like a part of a since you rip it off, Put it in your city. Except for the players. Of course, we don't do that. All right, so I'm gonna make a nuisance by going to file and create a new ensemble. So I basically created my room. Here's my studio. What are we gonna put in it right now? We're in the panel view, which means I'm looking down on top of the synth and I haven't built anything, so nothing's there. Down at the bottom is a little sample area. I'm going to get rid of that by coming up here in the upper right hand side and selecting the little wait for him and goes away. So I've got a lot of real estate and real estates. Very important when you're using reactor to get to the structure of you on the left hand side of the screen. I've got a little picture of a panel and a little picture of the structure of you. So click on the structure of you. Here's a blank instrument. So they've created an instrument for me. Isn't that nice? If I select the instrument, its properties come up in the left hand side. Now the properties air Very important. This is where we adjust all of our settings for whatever we have selected in the structure of you. So under function, it's a four boys synth. Well, I've got more than four fingers, so I'm gonna put that up too. I don't know. 24. You gotta be careful, cause the higher that number is, the more it's gonna hit your CPU. Okay, under that, we have some other settings, like unison, where it copies the sound slightly de tunes it, making it sound more rich. We also have some voice allocation stuff, which is basically how does it steal voices when I use more than 24 fingers? Um, well, I don't have fingers. I should be all right, But these air all specific to instruments. You don't find these in macro Zoran modules. So to get inside of this instrument, I'm gonna double click on it. That's how you go deeper into anything. Whether it's a macro or an instrument inside of the reactor structure of you. I can see that my instrument also is hooked up to two audio outputs and to audio inputs. Now, audio input. Why would I want that? Innocents. Well, if I had a vocoder, I might be able to use my voice and have it triggered something within the scent. That might be cool, but I'm gonna double click on this instrument to get inside of it. As we see, the ports on the left hand side and the right hand side are mimicking the ports on the instrument. Actually, they're defining the ports on the instrument. So if I double click on the instrument here, my imports in my out ports, how about I get rid of the input ports? I'm not going to use them. Boom. See, they don't exist anymore. Now, how did I navigate between the different layers of reactor? This is important as well. Double click on the instrument and I'm inside the instrument. Double click on the background. I'm looking at the instrument. DoubleClick again. I'm looking at the panel. Okay, so that's how we can start navigating inside of the instrument. All right, so here's my output. Now. I need to create stuff. So we're gonna create the three main components host synthesizer. The three main components of a synthesizer are the oscillator, the filter in the AMP on most subtracted synthesizers. Okay, I could make it more broad and say like, all since her most most since. But then we start talking about additive synthesis and FM synthesis, and it starts to, you know, they don't have filters because you can, like, create any any tone you want. So but I'm going to just say in general subtracted synthesis is really, really popular. It's the one that most people really get a kick out of. So oscillator Filter and amp. So to give myself a module, this is building the building blocks of our synth. I'm gonna control Click, you get a built in module oscillator and choose a sawtooth wave. A sawtooth wave has very rich harmonic content, so I'm choosing it because when I put a filter on it, it's gonna react very well to the filter. So I'm gonna right click built in module, go to filter, and I'll choose multi low pass four pole filter and finally built in module signal path stereo, Aunt Mixer, So there are the three main components of the center. Now I need to look these things up so they actually work, so I'll take the output left. Help it right now. Here's the thing. My filter has six outputs on it. So normally, if you have a sense you would be able to pick which filter you want, right? And any time I think about, I'm going to pick something on the front panel of my since I think if it being a panel module, so a knob, I'd find that under panel A button under panel. It's all right. Click built in module panel and I'll choose a switch. Now the switch. In order to get enough ports, we only have one port on there, and that doesn't make much of a switch. So I go over to my properties and I will give it six ports. Then I hook these in. You just click and drag and take our output of the switch and go into the stereo mixer. Now, one thing that's really need. If I control click on any of these ports, I have level in pan and usually I want a slider, you know, or ah, slider for level and maybe a knob for panning. If you control click, you have the ability to control to create a controller. A constant control is gonna be something like a knob. It's something that's variable. A constant is a number. So I'm gonna create a control. There's level and here's panning. Now, the switch here, I'm gonna need to name the ports on the switch. And yes, this takes a little bit of time because working in reactor takes a little bit of time, at least in the beginning. And I'll explain that in a minute. All right, so we're looking pretty good so far. Now you notice that there's a these yellow lights that tells me that things were hooked incorrectly. Right now, my four pole filter is not hooked incorrectly. That's kind of a mystery, because I have everything plugged in. Why isn't working? Well, it's because my switch doesn't have a setting. It's just it seized the ports, but I haven't selected anything on my switch yet, So this jump over to my panel and oh ah, yeah, the panel's getting cluttered. This is something you have to be mindful of when you're creating sense in reactor. Every time you create a knob or a panel thing, it's that they all stack up in the upper left hand corner. So you want to turn this little wrench on and organize stuff, so I'll choose low pass four? I have to have the wrench on off to be able to get those settings. Okay, So go back into the structure of you. Hey, look, my filters on gay. All right? Take my oscillator. Output going to the filter. Now. I talked in the when we were talking on the Kino. We're talking about log, arrhythmic pitch and on an oscillator that makes sense. But on the filter, we also see a pitch input. Ah, a little bit of a misnomer. I mean, I understand where they're coming from cause you use the same values as pitch on an oscillator, but it's really your filter cut off on the filter. We're gonna have the ability to control cut off and residence. I usually like to think in threes. So, like, we have three main components of the scent oscillator, filter, amplifier. We have parameters that we can choose. So in an oscillator, usually shoes the type of wave you have tuning and the ability sometimes to do phasing, which is where the wave form starts. Does it started zero, or does it start anywhere except zero? That would be phase for in the filter. It's the type of filter cut off and residents. Then when we get to the amplifier, it's gonna be level panning, maybe some kind of special effect. Now, on the oscillator, I need to tell the oscillators, making sound all the time. A lot of people think that when you hit the key on the keyboard, you tell the oscillator to play. But that's not what's happening. The oscillators always making sound and it has a gate on the back end of it, and we tell that gate to open or close. So to do that, I actually need to tell reactor toe. Listen to this keyboard that I have set up here. So to do that control click built in module Midi in that means many coming in from the outside world. Gate Control Click again built in module and Midian and Newt pitch. So I attached my note pitch, Touch my gate, and you'll note that any of the modules that are have to do many coming in from the outside world. There's a little mini symbol on the left hand side of that module, so that's showing us that we're getting input. So theoretically, this simple play now, to be safe, to go back to my panel view, going to kind of organize it a bit, pull this over filter cut off resonance. And before you play a scent when you've built it, you kind of need to look at your settings because if you're not careful, you might blow your ears out. I might get a lot of people, uh, you know, yelling in my ear right now telling me, Stop! So I'm gonna turn my level down to be safe and I'll try to play it. And there we go. So it's my first synth and reactor. Yea, oscillator feel tramp. It's a simple as you can possibly get
Class Materials
Reaktor Ensembles, Loops, Macros & Sample Maps + Course Slides
Ratings and Reviews
This is a GREAT class. I highly recommend it. Reaktor can be intimidating, but little by little he breaks it down. I feel like I have gotten practical use out of it from watching these videos. There is so much to learn here. I have come back multiple times to watch. David Earl is a superior instructor. You will enjoy him. I hope he will do more here.
David Earl (he doesn't care what you call him) is the best! I watched so many tutorials on Reaktor and by his second video I already learned more than the other ones. Thank you!
Student Work