Organizing Macros and FM Synth Review
David Earl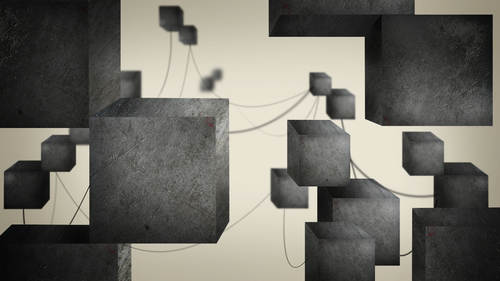 Organizing Macros and FM Synth Review
David Earl
Lesson Info
19. Organizing Macros and FM Synth Review
Lesson Info
Organizing Macros and FM Synth Review
um so yeah. I mean, one of the things that we got a little bit hung up on was the macro stuff. So I get to be very careful when using those macro, because this is a very complicated matter that was set up by an eye themselves. You know, if you start smaller and start looking at the individual components of those, you know it's a little bit easier. Like, what's difficult is that you would expect that you could just take this channel strip right here and copy and paste it. But it doesn't work that way because of the routing, the internal routing that's happening within that macro. But macron, Zahra, Beautiful thing. And when we, uh, you talk about the next section, let's go back in here and save these operators. So save macro as operator one. So I've got an ensemble's fuller in there. Now I'll create a Makris folder. So obviously with this were not limited to six. This is just the DX seven had six operators that you had available in this sort of fashion, you could create as many as you w...
ant. It all depends on how you build your scent and how complicated you want to make it. But the the most important thing about this was that we had our additive. We had a additive partial, which had an s a sine wave that a frequency modulation input the frequency modulation input. When we took the output of another partial and go into this, we're using a constant to multiply that value, which is gonna be between zero and one so that it's between zero and 5000. So that does meaningful frequency modulation to the partial and then using the mod matrix that gives us the ability to have any any operator affect any other operator except for itself. Because if you feed an operator back into itself without any intermediary in between, it ends up just creating distortion. So that's when we did take out these knobs and we're lucky that we can take the knobs out and it doesn't affect the functionality of the Mont Mixer, But essentially, it gives us a nice visual in terms of like, top row. That's I would probably put text next to them as well. That said, like, operator one through six and I probably take out the last he rose if we're only using six to make it less, you know, confusing. But the last thing I wanted to say is that it's a little hard to see the mixture in the moniker, right? I'm having to kind of, you know, move around. Well, I'm gonna just like the mod mixture and good of you if I got a view, there's this thing. This is copy A to B. So I'm gonna do that hit Copy A to be I'm gonna go to these mixers Copy A to B as well. And in my panel, I haven't a view and I have a b view. So what I might do what I would do and I would have started doing this. The beginning is, I would say in a this is visible but in B, it's invisible. This macro in a it's visible and be invisible. So and be I could only see mixers Now this mixer, I'll say a you're invisible. So now if I could be a operators be mixers it's nice and clean so that's one way that we can. If you have a lot of stuff on one screen, at least we can flip it between an a view and a B view, and it's still fully functional. Um, the other thing that they have this kind of need is something called the stacked macro. Um, if I jump inside here, uhm I'm going to save this cause I might make a change, then go back on it. Um, but Ugo Teoh stacked macro, if I remember correctly. Oh, but I don't want all of this. Mac Rose. Um, here's what I'm gonna dio. I'm actually just gonna take these operators just as an example. So I put all these macros in here when you have a stack Macro, that means that basically, on the front panel, you see one of those operators at a time. But what you what you do is you have some sort of switch on the outside of the stack macro, so a panel index module must be placed inside. So we get a built in module panel index. Here we go. And I think we also need to put a port on the outside. Let me just check that real quick, all right? I just created a list. I need to make it higher. There we go. Toggle ing this on and off so that I can see if I got it. So then what you would do here is this list would choose between the different macros instead of having them all in one window would be able to kind of switch between them. They have some really cool instruments that allow you to do that in reactor. And it's kind of neat. I think that you actually do you have to put the list on the outside and then put a So I'm gonna copy this and cut it and create an import. And, of course, none of these air connected, but it should still be able to see it. There's my list. Okay, so now my list is on the outside. Yes, a lot of grabbing it because I'm not connected to anything. Yeah, I haven't set up like it's supposed to be set up. I don't get what It's not working. FM is messing with me, Man. Panel knob attach knob back here. There's my knob. Now. We'll go between zero and six. Step size is one. Yeah. No, it's not active. Yeah, I think I actually have to hook it up to the whole nine to make it work. I'm not sure I have time to do that. But anyway, yeah, Stack macro is a really cool, I promise. I'll include that with the content. I'll put a stack macro with all the instruments, but I will go back in time and save this instrument in this state that we ended at where everything was working. So the essentials are we created an operator of a partial. So the partial, which had all of our stuff about the harmonic Siris in the course team, the fine tuning in the the, um pitch envelope and the empty envelope we re appropriated It used it for an operator just by using a sine wave that has a frequency modulator input. And we were able to have a port on it that receives from any other oscillator so that it can do FM. Then what we did like it was very simple. Tow hook, Two of them together in line. So just one affecting another. So the carriers, always at the end, going to the output, the modulators affecting the carrier. So then what we wanted to do extra was take a macro, which was called the Mon matrix and have all of these operators hooked up to the mon matrix so anyone could affect any other. And then that went to the output. And we also looked at a macro and tried to go inside the macro and alter it for our liking and, uh, provable. Interesting. So we ended up just copying the macron. Then we have an eight channel mixer now with two masters, so and next we'll start getting into sampling.
Class Materials
Reaktor Ensembles, Loops, Macros & Sample Maps + Course Slides
Ratings and Reviews
This is a GREAT class. I highly recommend it. Reaktor can be intimidating, but little by little he breaks it down. I feel like I have gotten practical use out of it from watching these videos. There is so much to learn here. I have come back multiple times to watch. David Earl is a superior instructor. You will enjoy him. I hope he will do more here.
David Earl (he doesn't care what you call him) is the best! I watched so many tutorials on Reaktor and by his second video I already learned more than the other ones. Thank you!
Student Work