Grain Pitchformer
David Earl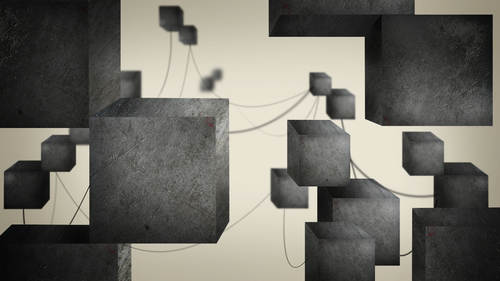 Grain Pitchformer
David Earl
Lesson Info
24. Grain Pitchformer
Lesson Info
Grain Pitchformer
And now we're gonna talk about sampler pitch, former pitch, former, even more ports. But we've seen a lot of these before again. Our gate attached to gate, no pitch attached. A note pitch select attached to select. Oh, I forgot to export my map last time. Uh, that's my fault. My bad. I'll make it happen again. That's why you do it. That's why you export your maps. And when you make changes to maps, you export them again. Okay, so sample, start and loop start that stuff still going on so length there's loop length attach link to the front end. Then we have speed, which we are already had ready to go. Then we have something called for mint shift. So I'm gonna create a control for Foreman shift. So there is a reason why when I sing a note and my wife sings a note, we sound different. And part of it's because even though we're seeing seeing the same note, there are these strange overtones and and stuff about our vowels that sound different because she's female and a male. Um, what we can d...
o with pitch former is we can actually change the characteristic of this for months and move them around. Just kind of interesting. So let's see. I'll see about importing something into this map. Uh huh. Let's do to acquire sound. Oh, I don't have the, uh yeah. New the excess orchestral choir church choir. Choose one of these there. Yeah, way, way. That's why we're changing Foreman shift? Uh, no. Go back. And I'll import the loopy thing that we did. It's reactor sample maps loopy, stuffy, and I want to get rid of require sample that I just had remove. Okay. Oh, we also I forget to I forgot to say that we started it 60 because that's where we're, uh there we go. Now you'll note, no matter what I have selected, it's playing a chord. It's almost like a vocoder. I was gonna type one here so you can take it. It's basically a vocoder, basically can take anything in, and then it creates this. It kind of extrapolates using filters. It's creating pitches for each key that you hit, so you can literally feed it anything. So I love this is a sign design tool to, you know, you can take drum loops and turn them into pads? Yes, just a lot of fun. So that's pitch former. That's the next of the granular sense. They're samplers, granular samplers. I am going to export my sample map this time. Export, including audio data. Loopy, stuffy save. Replace good.
Class Materials
Reaktor Ensembles, Loops, Macros & Sample Maps + Course Slides
Ratings and Reviews
This is a GREAT class. I highly recommend it. Reaktor can be intimidating, but little by little he breaks it down. I feel like I have gotten practical use out of it from watching these videos. There is so much to learn here. I have come back multiple times to watch. David Earl is a superior instructor. You will enjoy him. I hope he will do more here.
David Earl (he doesn't care what you call him) is the best! I watched so many tutorials on Reaktor and by his second video I already learned more than the other ones. Thank you!
Student Work