Mixing and Modulating Operators with Mod Matrix
David Earl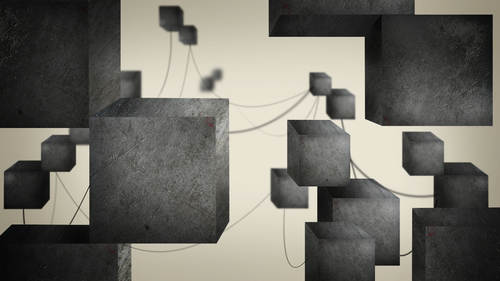 Mixing and Modulating Operators with Mod Matrix
David Earl
Lesson Info
18. Mixing and Modulating Operators with Mod Matrix
Lesson Info
Mixing and Modulating Operators with Mod Matrix
now usually what I like to do at this point besides make everything look nice. It's kind of funny, cause we're like a couple steps away from making an FM eight, which is the dedicated FM sent that they have in the, you know, complete bundle. And we actually have some aspects of this that air a little bit more intense in some ways. But what we need to do now is, let's say I'm gonna mute all of the operators except for operator one. So this is operator one. I got to rename these guys to. This will be three. This will be four, five and six. Check it out. Operator To is going to be a harmonic one. Operator three is gonna be it to three for for operator five and then five property or six. Now check it out when I turn up in the mommy tricks when I tripped. This not operator to is affecting operator one. When I go to the next knob over. That's operator. Three years operating for operator five. Operator six. Not can mix them together on that. I can change Theo. Just attack and release of the A...
MP. Envelope for Operator six. So maybe I'll take this operator. I'll put it a high harmonic, but a very short attack. E Very short decay going down to a very low sustain. No, when I hold it. So I get a nice bell sound, but when I hold it, I trained my course tuning on operator three up way. Now, what's interesting is down here if I turn these mutes off No, that's like an additive to Ah, we're actually mixing the partials. So when it comes to using the modulation of other ones, what I usually do is you can't have one effect one. So I'll take out these knobs just by deleting them. Just hit backspace and up here, I would consider these the operators. So this is operator one being affected by all of these. This is operator to being affected by all of these other operators. So this could be pretty wacky because now I'll turn on operator, too. But I'm gonna have operator to be affected. So it's gonna be modulated by, say, operator one, an operator four. So now you've got operator one which is affecting two which is affecting one. I think it is interesting. Will distortion effects. So it's really cool. You can get some really neat stuff doing that. Yeah, so now releasing operator. One. An operator to. But we've still engaged operator for so operator for operator three and operator one or affecting operator, too. If I turn down operators. One effect a little more normal, right? It's a little distorted, but let's say a turn on operator. Three. Have Operator three being controlled by operator. One way that I would change this in the future is right now I'm looking at my pitch envelopes and we're not even engaging pitch very much. But it's very important for us to see the amplitude envelope and how it's affecting things, and we're kind of doing it. We're not really doing it visually. Now what we're doing, we're just listening to its effect on things. But pitch enveloping you doing FM? Of course, we heard about how the have the side bands were sliding around when you start doing that, when these things get more complex, Theo So I would take three. I don't want to hear three doing its pit shift. You don't want to hear going, but I do want to hear how it affects other things with its modulation because that pitch that dropping and pitch is going to slide the side bands that is incorporating into one itself, you know, so tappin values. I'm just happy. So some interesting sort of morphing effects when you're doing FM that way. So it's kind of interesting because we've got basically you think of a Monroe's. So the first row is gonna be operator one being affected by all this stuff the second row down his operator to being affected by all of those other operators and so on and so forth until you get a complete grid and a little goes a long way with modulation. If you put too much, it just instantly starts turning into distortion, cause it's like feedback, you know? So the Morris, the more operators you have online, sort of the, uh, the smaller the moves you need to make in the mod mixer. So there we are, back to our way. Theo is just that's one carrier. So basically, whenever you have the mutes UNM muted down here, that means that their carrier now they're officially a carrier, even if they're being modulated. I think they're considered a carrier because they're going directly to the output. Anything that goes directly to the output is a carrier. Right now we only have one, and we're getting all that crazy sound. Just by taking one carrier and modulating I was to turn on. Let's say I turn on five on, I'll take five and I'll turn it down to the first harmonic. Ah, and I have six b the first harmonicas. Well, so it's just doing kind of a brassy modulation. So 2345 be infected by six. Theo gonna make sure I'm actually hearing it. Yeah, I'm not. You know why I will be able to hear it modulate any of this stuff, But in order for these to actually get to the output after something together so built in math, add built in math, add. It's the one complication of having to mixtures. So we have two lefts and to rights, right? So now I can hear five. I just want to make sure there's being modulated by six. Theo, Theo, Theo. Anyway, yeah, it's crazy stuff
Class Materials
Reaktor Ensembles, Loops, Macros & Sample Maps + Course Slides
Ratings and Reviews
This is a GREAT class. I highly recommend it. Reaktor can be intimidating, but little by little he breaks it down. I feel like I have gotten practical use out of it from watching these videos. There is so much to learn here. I have come back multiple times to watch. David Earl is a superior instructor. You will enjoy him. I hope he will do more here.
David Earl (he doesn't care what you call him) is the best! I watched so many tutorials on Reaktor and by his second video I already learned more than the other ones. Thank you!
Student Work