What is FM Synthesis?
David Earl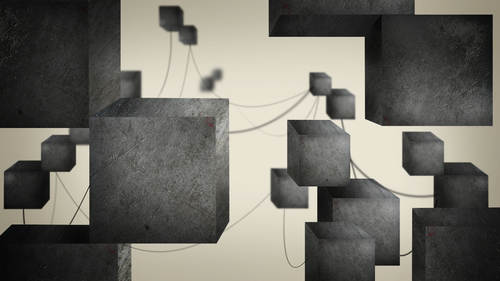 What is FM Synthesis?
David Earl
Lesson Info
14. What is FM Synthesis?
Lesson Info
What is FM Synthesis?
Okay, so we started out with attractive. And then we went toe additive, and we learned a bunch of stuff on the way about the way that math can be used in a very non threatening way to get Arsene to behave. We created harmonics. Were doing course tuning, fine tuning, filtering oscillators, just the whole nine. Well, now we're gonna talk about FM synthesis, so let's explore FM synthesis. What's frequency modulation? Okay, let's start with FM radio. So with FM radio radios are radio waves are very high frequency waves, and what's funny is they called the VHF Band. I'm sure that some people have heard of VHF and HF and don't know that it literally means very high frequency and ultrahigh frequency. So FM radio lays in the very high frequency band. So the frequencies of that band are allocated for doing radio broadcast. And this is kind of how we look at the entire spectrum. Up top, we see ah, that there's the entire radio field like any radio way that you could possibly make. And then there...
's a little sliced section called VHF. On. Within that slice section, there's another even smaller slice section that's made for radio broadcasts between 88 108 megahertz. So those waves, the 88 to 108 megahertz waves are called carrier waves, so they're always at a constant, you know, frequency and at a constant amplitude, and they're hitting people's radios and the radios tuned into that specific frequency. There's our Nestle FM radio, so the waves have their frequency altered by the music or voice, or whatever it happens to be that's encoded into them. An FN synthesis you take away of typically, like a sine wave and modulate its frequency with another sine wave that's around the same frequency. Now here's the thing. The way to explain, like radio like FM radio are to explain frequency modulation versus amplitude modulation or something like that. Um, I've heard some great analogies, but one that I pulled off the Internet that I really liked a lot is imagine that you're floating in a boat and the boat is riding on waves right, and these waves are moving towards the short right. So you're bobbing there. Let's say that you take your boat and you jump up and down in your boat and that alters how high and low the waves are. That's amplitude modulation. So when it gets to the shore, it's different than what it normally would have been. Now let's say that you take your hand and you dip it in the water and shake it back and forth really quickly, and that alters the frequency of the wave the way they're still coming in at the same frequency. But they have this kind of data that sort of shaken into them. That's FM. That's essentially what we're doing with FM radio. Okay, so the radio waves air this certain, you know, frequency. But then there's all this other data that's causing their frequency to modulate. So what FM radios do is they Basically, they have a tuner that's made to listen to that specific frequency and anything that's not that frequency. They detect the difference in that frequency from what it normally would be. So it's like, Oh, you're supposed to be 101 100 megahertz, but you have all this other stuff, so we're gonna take all that other stuff and amplify it that becomes your music. So now, back in the late late sixties and early seventies. There were experiments that were being made where, instead of having a super duper high frequency wave and then modulating with all the stuff that you want, which is generally way lower frequency, you know, because our hearing is between 20 Hertz and 20, hertz. There was some experiments that were being done where the waves were near to each other's pitch. So you had a sine wave and you had another sine wave. But they were close to each other in pitch, and that was a first. So great strides in FM synthesis were pioneered by gaining a guy named John Channing. This guy worked at Stanford, and he was the guy who is experimenting with FM radio waves. And I decided to pull them down, pull to sine waves down to similar pitch, like where they were very close to each other and pitch and create modulation. He actually went on to create the he helped create the Yamaha DX seven sent. Now, here's a funny little fact. Um, he came up with the idea for FM, this concept of FM, he said, Okay, well, we have to sine waves and were able to make a rich harmonic content out of to sign ways. Wow, that's a really inexpensive way to make really interesting sounds. Well, what if I have, like, six of these, So we'll have, like, six of these waves that are all like, modulating each other and really interesting, weird ways. Well, Yamaha comes in and they say, Hey, that technology that you're developing, that's really interesting. We'd like toe license it from Stanford. And so they went Well, okay. Never really done anything like this before. But sure, by the time it was done in 1994 that patent, uh, there that that licensing with Stanford made them $43 million. That was one of the highest grossing pens ever at Stanford. So they built their own music. Curriculum built, abound it They built buildings dedicated to it, and John Channing runs. Thea runs the Elektronik music department there, and it's fantastic, you know, actually got to meet him recently when I was at a at a, uh, this crazy like Dave Smith party where, like all of these synth gods like kind of came together and talked about things, So it's pretty great. That's basically how you know John Channing was not the first person ever do FN. And the DX seven wasn't the first sent to ever have FM in it. But the DX seven was the highest, the most popular selling synth in the world to this day. I think that it it kind of out modes everybody, and it had a lot of firsts about it, you know, It was a digital sense all digital, so it never went out of tune. Unlike its analog brethren, you could store patches that was brand new. It had midi on it That was brand new around 1983. That's when they came out with the MIDI standard. So there's many reasons why the DX seven got so popular. Um, but the way in which it did FM and incorporated musically was really unique, and it was totally ubiquitous in the eighties. But basically any song you listened Teoh, Have you ever listened? Highway to the Danger Zone by Kenny Loggins. The baseline is FM. If you listen to Phil Collins, you'll hear FM since all over it. Luther Vandross, every electric piano. You here is a DX seven in the eighties. So anyway, it was very, very very popular, so was inexpensive because you didn't need that many oscillators. Unlike additive, which we talked about, you need to have tones of oscillators to make something interesting, fully digital and head memory storage.
Class Materials
Reaktor Ensembles, Loops, Macros & Sample Maps + Course Slides
Ratings and Reviews
This is a GREAT class. I highly recommend it. Reaktor can be intimidating, but little by little he breaks it down. I feel like I have gotten practical use out of it from watching these videos. There is so much to learn here. I have come back multiple times to watch. David Earl is a superior instructor. You will enjoy him. I hope he will do more here.
David Earl (he doesn't care what you call him) is the best! I watched so many tutorials on Reaktor and by his second video I already learned more than the other ones. Thank you!
Student Work