Card Groups
Daniel Walter Scott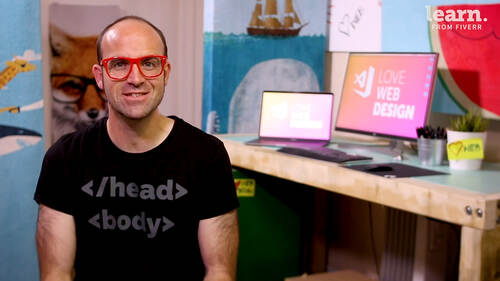 Card Groups
Daniel Walter Scott
Lesson Info
121. Card Groups
Lesson Info
Card Groups
Hello there, we're going to take our cards that are all kind of stacked on top of each other and make them side by side Using card groups. Card decks and card columns. Alright let's do it. Okay so our mock up here has our cards side by side but in our current version, when we dump them all in earlier on look they're all kind of just on top of each other so we could spend some time kind of messing about trying to float them or we could be we could probably do D flex, game member display flex, we use just the last video but let's have a little dig around in the documentation to see what we can do. And cards under components, cards have a lots of like that's probably the longest one here on Bootstrap like scrolling, scrolling, scrolling, scrolling, scrolling. So I can understand when you're like man, that's a lot to read through, You have to read through it. There's lots of browsing that comes along and in my case what I'm looking for is I want to show you these kind of card layouts. So w...
e'll look at card groups first and basically if you add a card group, it's just it's just applying the display flex but in a particular kind of way Okay. Which is kind of grouping them all together all on the same line, let's give that a go. So it says wrap them all, there's our individual cards. Okay wrap them all up in this thing called a card group. So let's do that in V. S. Code. Here's my cards, I'm gonna grab them all. Here we go. And I'm going to go command shift. P start typing, rap breath with abbreviation. And I'm going to put it in a dot and I'm going to put in card group. He wraps it all up in this card group. Let's check to see what it does and check pot. Well, kind of they're all on the same line at least. So card groups seem to work but forget a little bit further. There is different card groups. Different look at this. It is a card deck now it has been pointed out in the past that the word dick for a kiwi is probably misunderstood. So deck is what I'm trying to say. But if you're laughing, you're probably not the first and just because it's funny google or go to Youtube and check out new Zealand advert Dick. Okay. Spout that way. Okay? It is. PG if you're an adult, you'll think it's funny. It's not crude. Not too crude. Anyway, go check that out cause it come back. All right. So, if you've got it out of your system. Alright, So we're gonna use the dick and we're going to say card deck. I know. Let's have a look look at this. The deck is the one we want. It has got spaces next to it. There's a nice one. Let's have a look at what else you can do. So let's have a look. Some other things. There's card columns, we're not gonna do columns, but you can see this is kind of cool right? There are kind of stacked on top of each other different sizes. That would have been good for remember this one we did earlier? Okay. At the moment they're all the same size. Okay. But let's say my design was all kind of like jagged and up and down. I can see how that would be super cool using the kind of that card columns. Alright, so let's card groups, card, D E C K S and card columns. Let's get into the next video.
Ratings and Reviews
Great tutorial - your clear instructions and concise explanations make learning HTML5 & CSS3 a breeze!
Student Work