Designing Your Form Confirmation Dialogue in Unbounce and Testing Your Live Form
Isaac Rudansky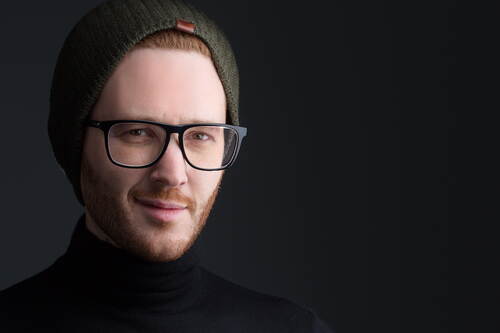 Designing Your Form Confirmation Dialogue in Unbounce and Testing Your Live Form
Isaac Rudansky
Lesson Info
42. Designing Your Form Confirmation Dialogue in Unbounce and Testing Your Live Form
Lesson Info
Designing Your Form Confirmation Dialogue in Unbounce and Testing Your Live Form
How do you design fans And welcome back in this lecture, we're going to quickly talk about the form confirmation dialog this form once you submit it. What happens? So unbounded has a pre built form confirmation dialog that lives right up here. And if I click on that, I could design my form confirmation dialog and everything works in the exact same way. This is the pop over that somebody will see once they submit the form. So we're just gonna do a quick quick design here. You know, maybe I'll let's say copy this image, bring it in here somewhere, we'll start laying it out um real quick. Bring that down there, you know, definitely take our logo again, copy the logo and paste that in over there. Let's see, let's see up here. Looks nice. Um I can even add sections, right? I could create a section. Um Maybe I'll give this a similar sort of background images we did before. Just just kind of a nice, pleasant professional design. Right? You want to at least when I designed pages, you want to s...
how the user that you've put thought into? Everything, right? Everything has thought everything has a professional design, all that stuff makes a difference, right? It matters. It really does. It really, really does. Um make this a little bit bigger and then we get at the text. Oh, you know, same thing. Thank you. I'm basically happy with how this looks here. Right? You don't need to get too crazy with your form confirmation design something nice. And but don't don't forget that there's a mobile version as well for for conversion of mobile. Something's gonna quickly design this for mobile and done. Alright, so that's how you create and test your form confirmation dialog. If you want to test to see how it kind of works and functions in real time, we're just gonna save, we're going to republish our page. All right. And we'll go back to get CpaP dot com and we could just submit a form. Right? So first I could I could see how it looks on mobile by just dragging my browser window down like this and then I see it changes to mobile. Right? So just double check, everything looks good. Everything was good. Obviously you could check this on an actual phone which will work fine as well. Let's submit our form. We'll do a test form john smith johN test at gmail dot com and our phone number and submit the form and there you go. So that's our form confirmation dialog. And if we go down on mobile, see it switches to our mobile form confirmation dialog. And if we're happy with how that looks then fantastic. And we're all set to go. Alright, So that's how you create a form confirmation dialog and check to see how it looks in a real environment in the next lecture. We're gonna go back to our overview and start creating some variants. So we could run our A. B tests which is really one of the primary purpose of building primary purposes of building landing pages and un bounced in the first place. So I look forward to seeing you guys very soon in the next lecture.
Class Materials
Dedicated Landing Page Design Best Practices
Ratings and Reviews
Great Job!! Isaac's energy is contagious, he is insightful and engaging. It is a lost of valuable content and I feel I learned so much from him in this short time. He is a reason I will end up with the subscription so I can watch this course again along side of his other courses. My only complaint was live streaming kept turning off and I missed information.
Student Work